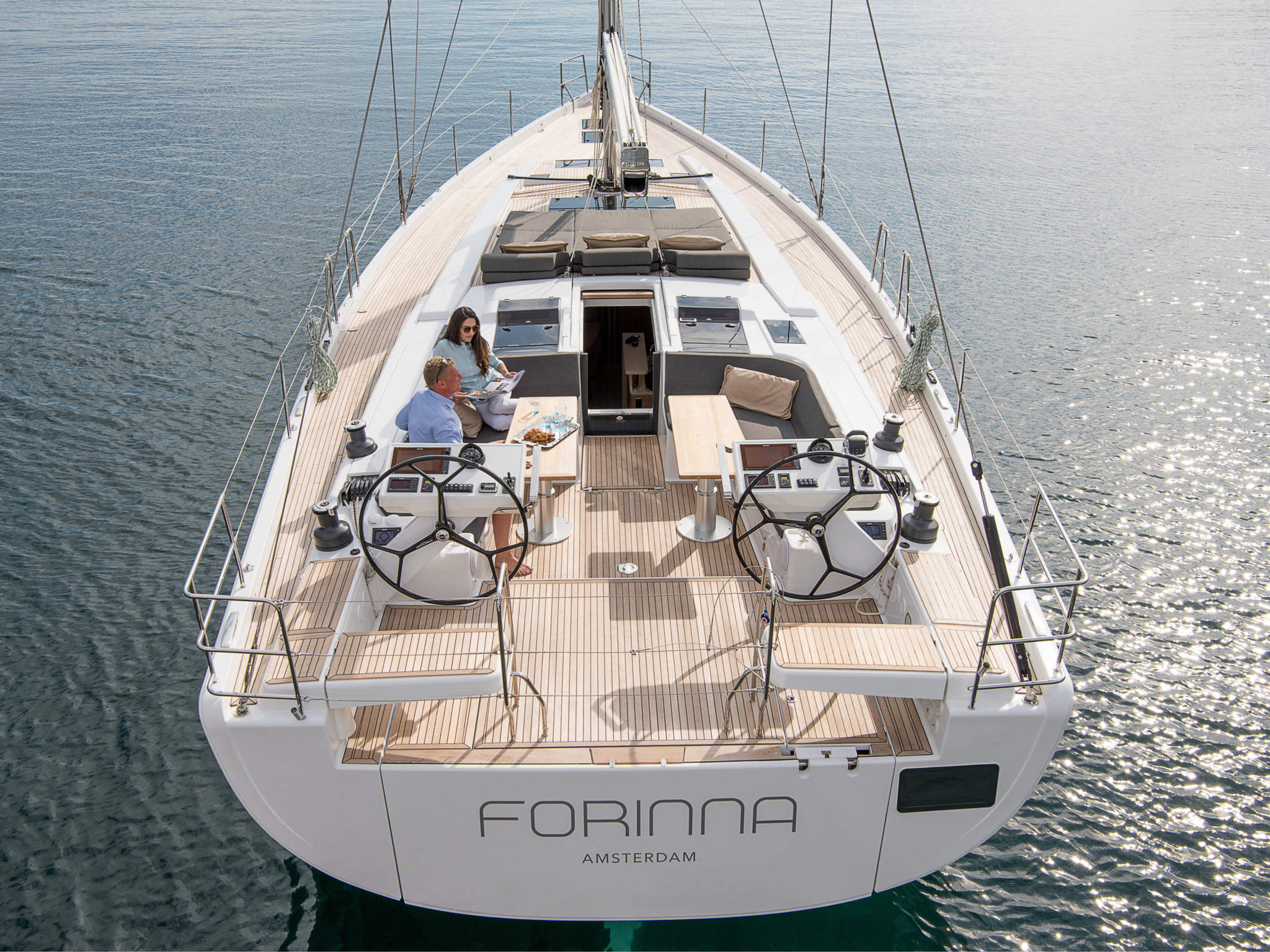 Hemmahamn
...
Marina Kastela, Kroatien
Motorfabrikat
...
Volvo Penta
Försegel
...
Självslående fock
CE Certifikat
...
A (ocean)
Design
...
Judel/vrolijk & co
A charter sailboat Hanse 588 2018 with yield
This used sailboat is a perfect opportunity and entrance to "Hanse Yachting World" where for a shorter period and with less capital you get access to all the benefits of Hanse Yachting World with BohusCharter and Croatia Yachting.
Hanse 588 is primarily a sailboat that is at the forefront of technology. It was designed by Judel/Vrolijk & Co and the boat impresses with clean lines and a sporty character. At the other hand, the perfect combination of self-propelled Fock provides the standard for cross-bogs and Reacher for touring. Through hydraulic and electrical support, each maneuver can be easily performed by a person. The large optional T-tope in the cockpit protects against sun and rain and comes with an integrated light and sound system.
In addition, the large cockpit offers an optional BBQ-bar with barbecue, sink and freezer. A wide staircase leads down to the bathing platform, which is driven by hydraulic hinges.
The exclusive interior presents itself well with a harmonizing material and room concept and sets new trends for Hanse Yachts. Shapes with glued curves create the feeling of freestanding furniture and provide a exquisitely modern and elegant interior. The feel of handmade wooden details runs horizontally throughout the boat and conveys space and tranquility.
Good coating and return
The occupancy of this Hanse 588 has been 26 weeks in 2018. The return and forecast for the normal year is estimated at 20 weeks on this Hanse 588 and is reported after expressions of interest.
Bohus Yachts AB holds the general agency for Hanse and is the official dealer of Hanse in Sweden and sells and conveys new boats. This Hanse 588 is in charter with our partner in Split.
Contact us with questions and for more information.