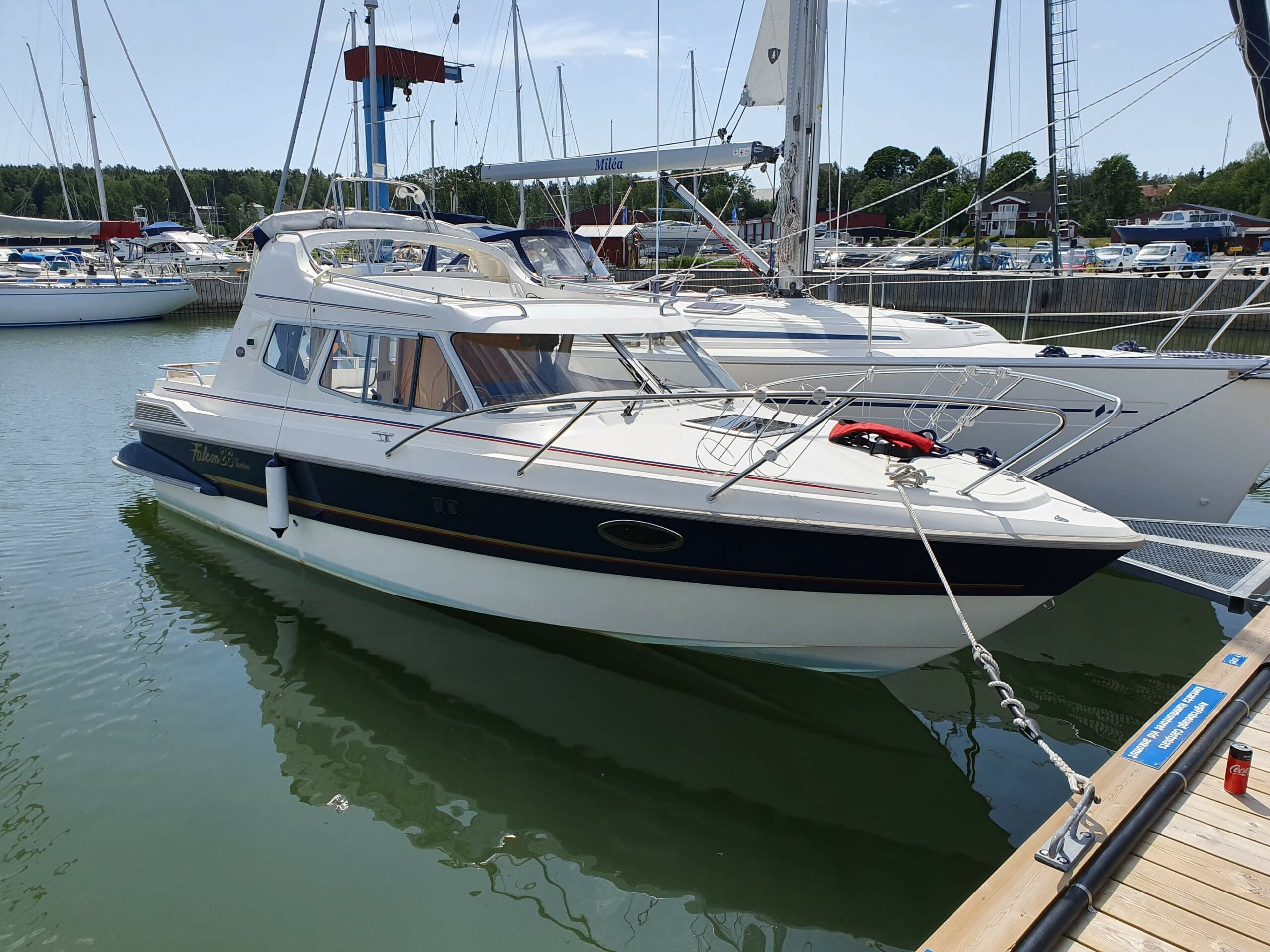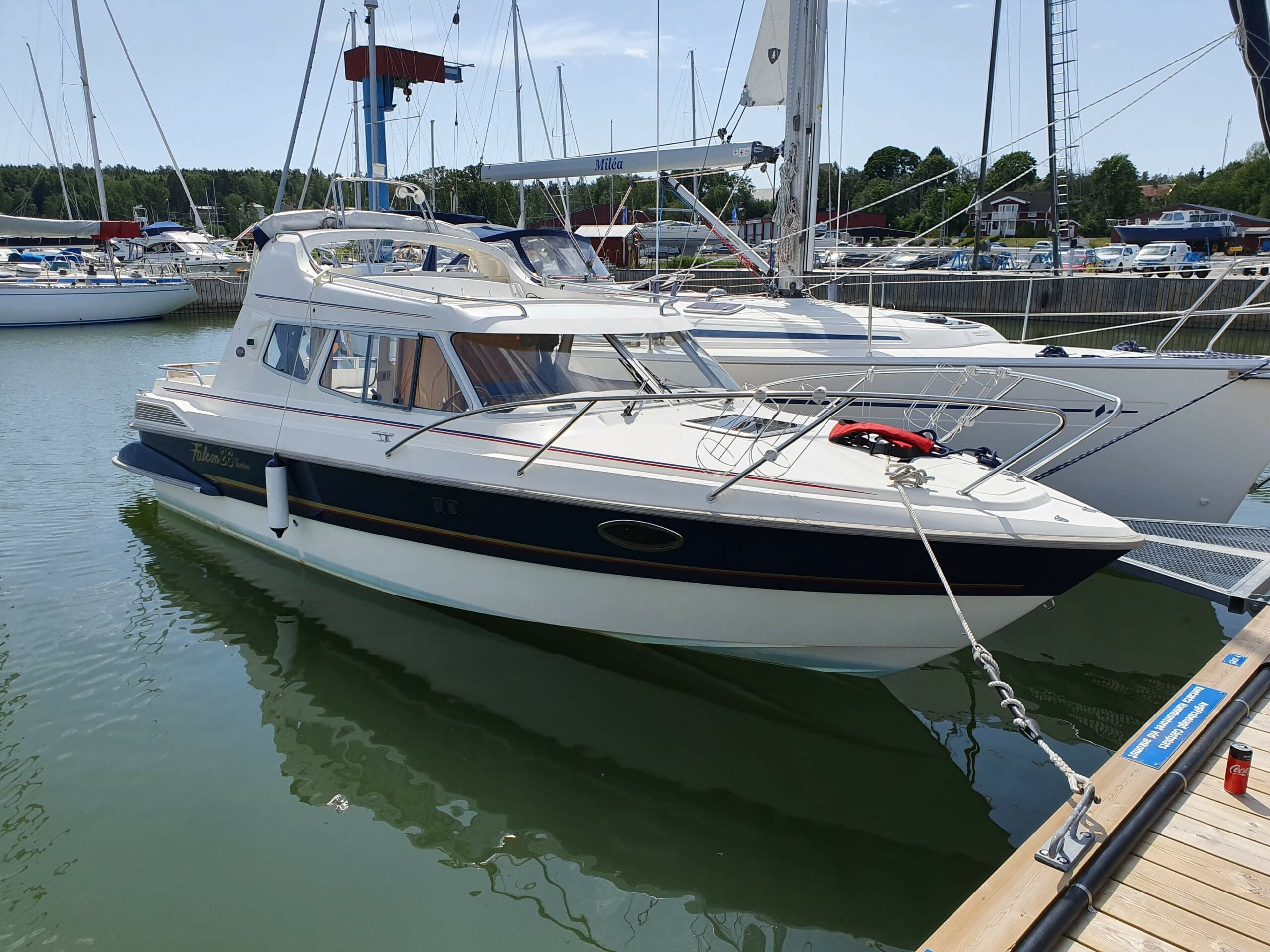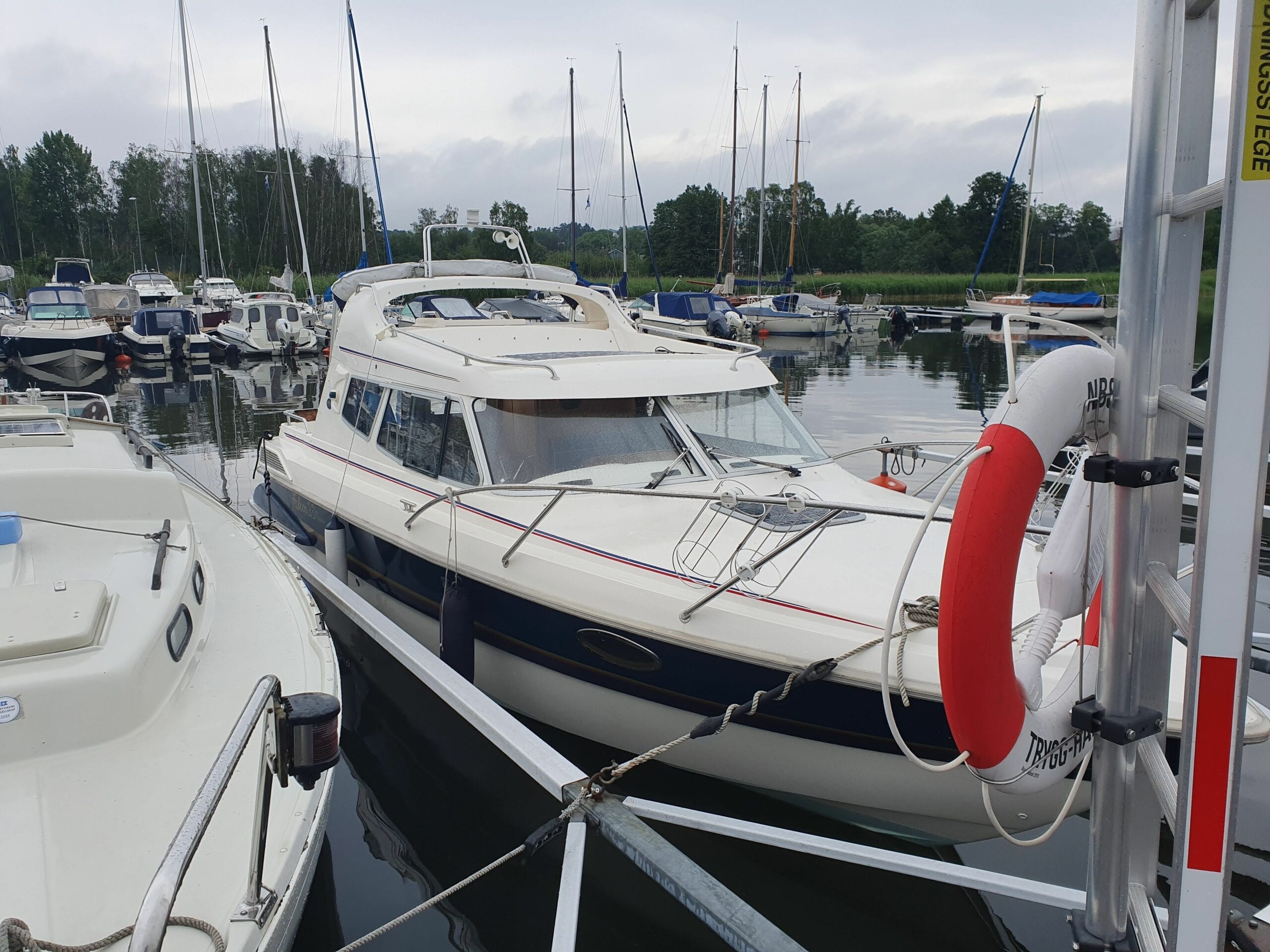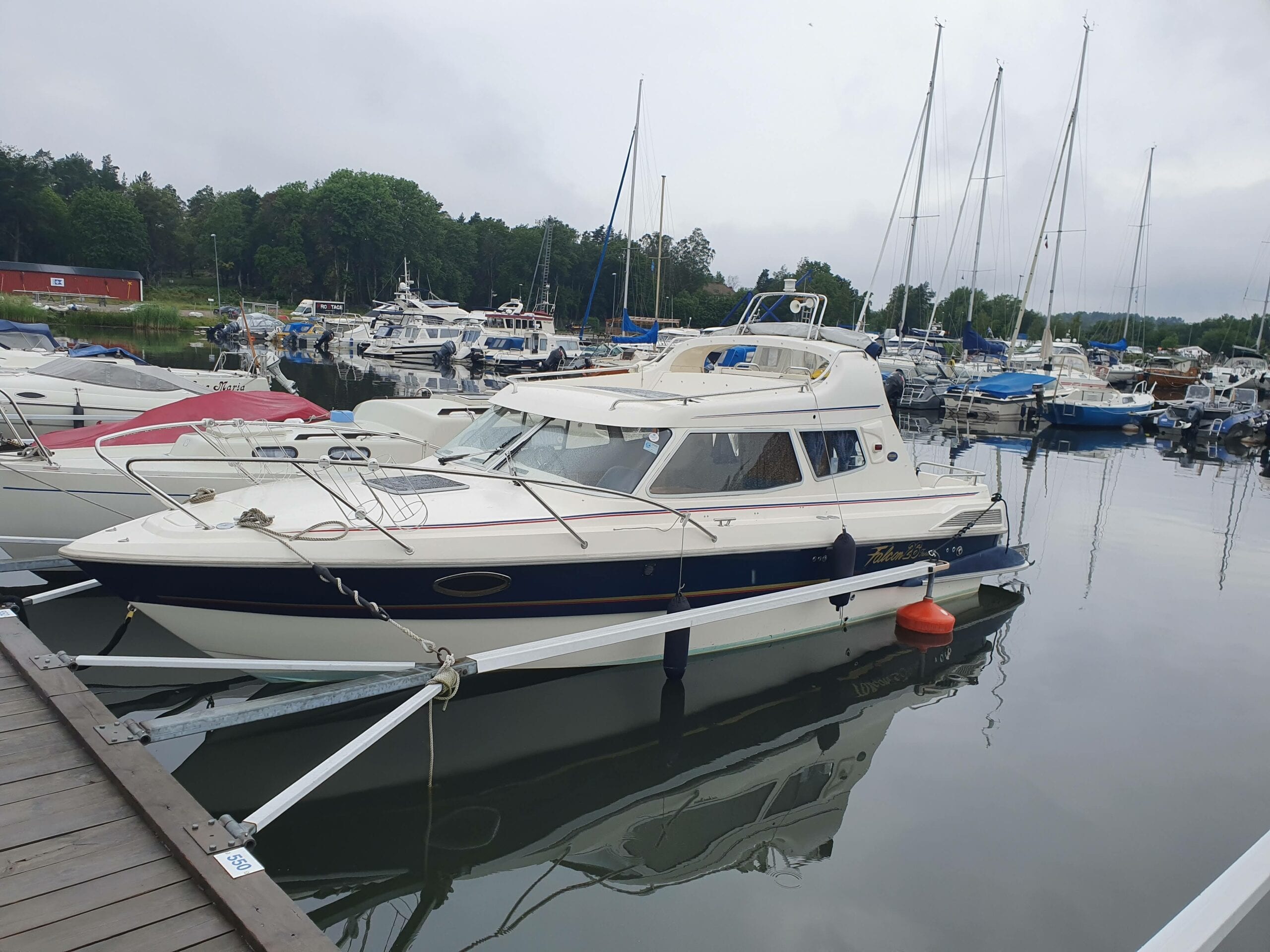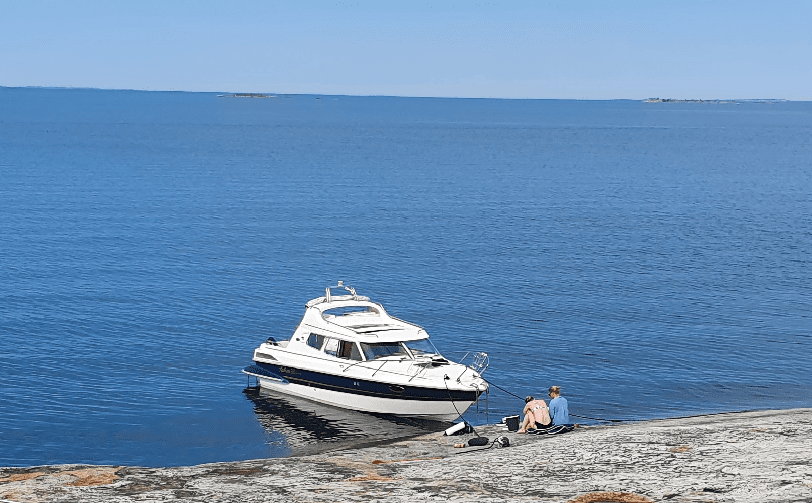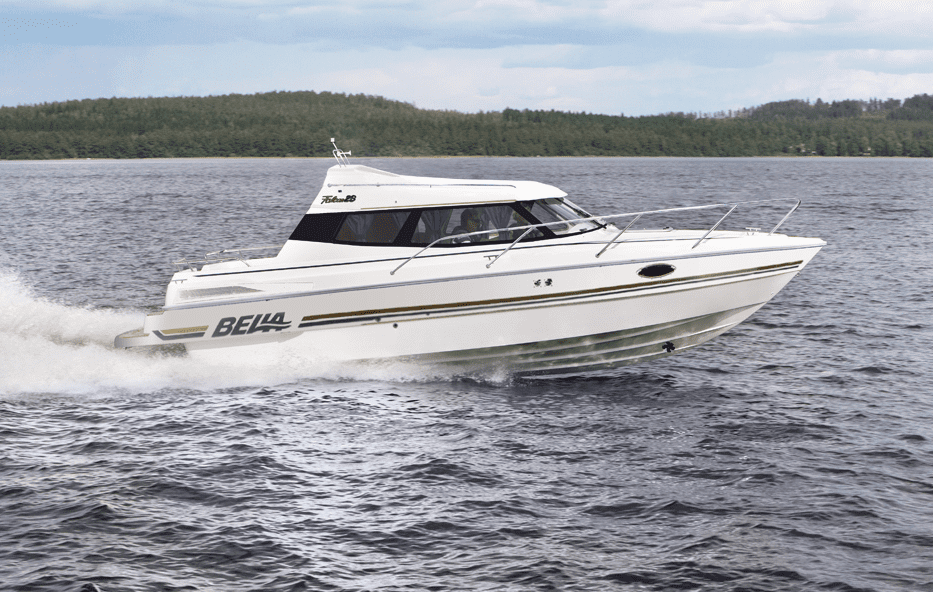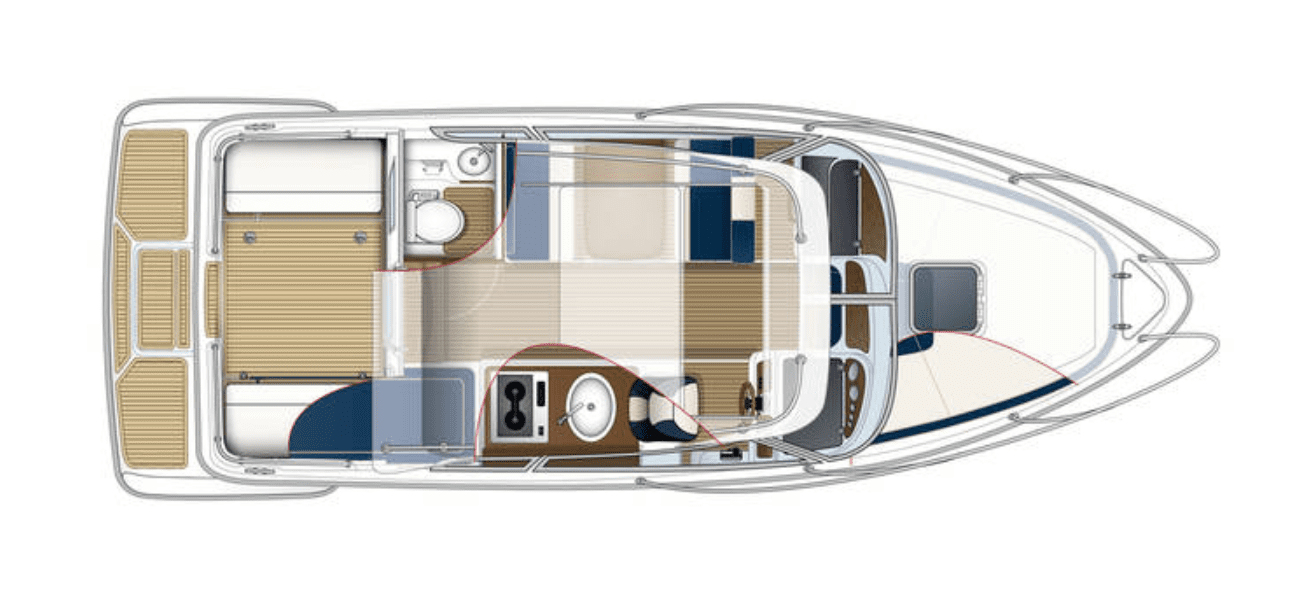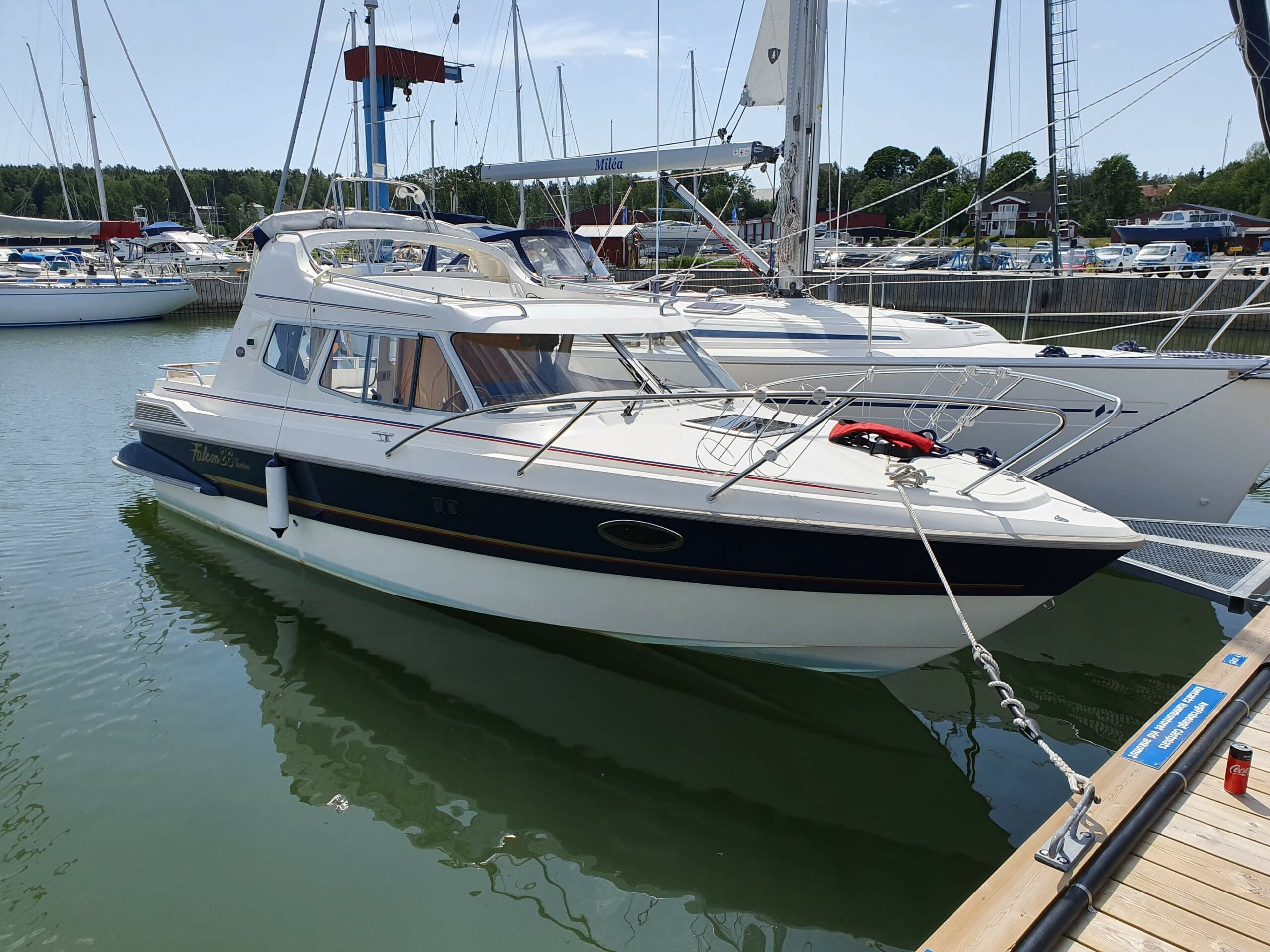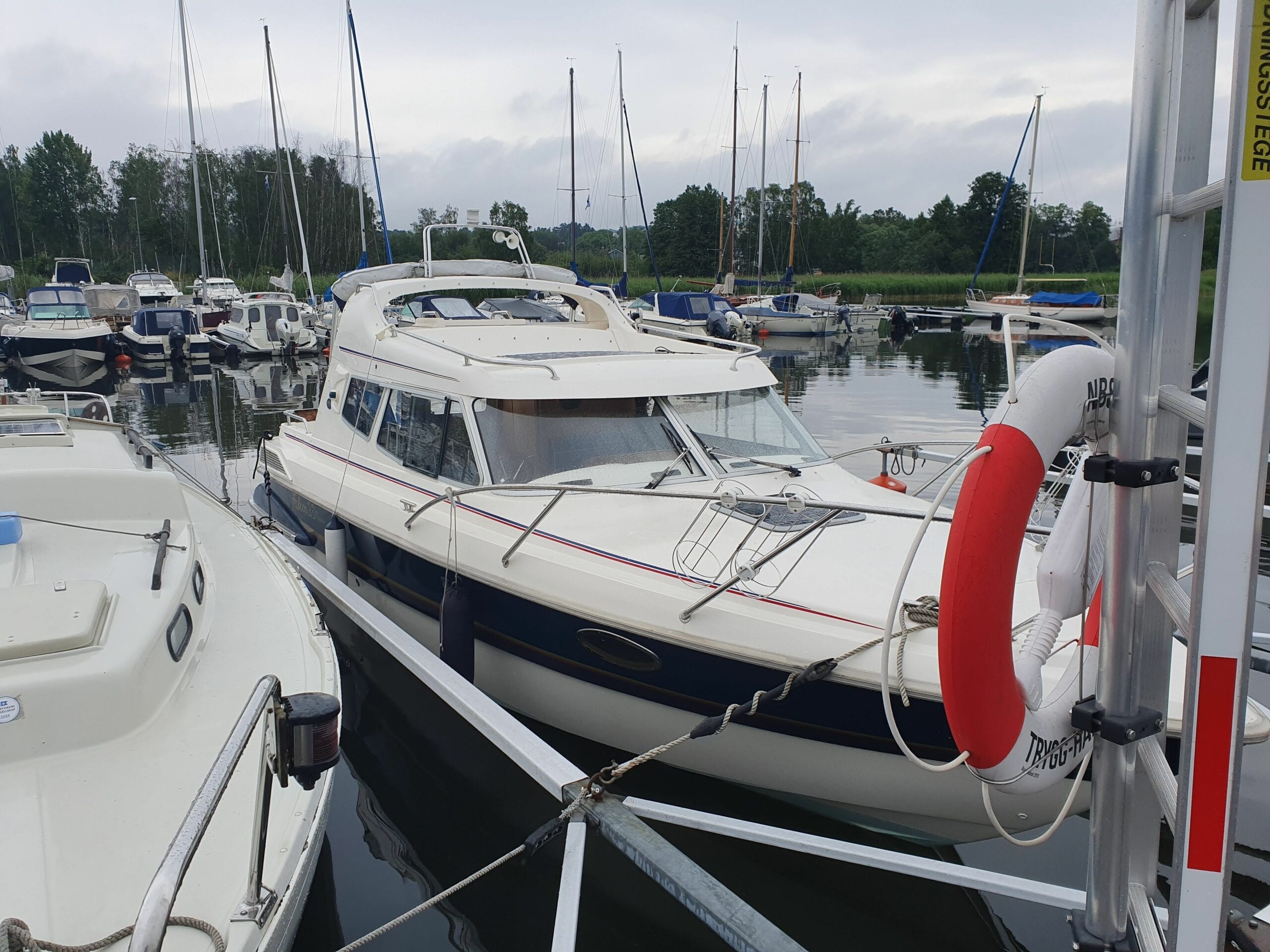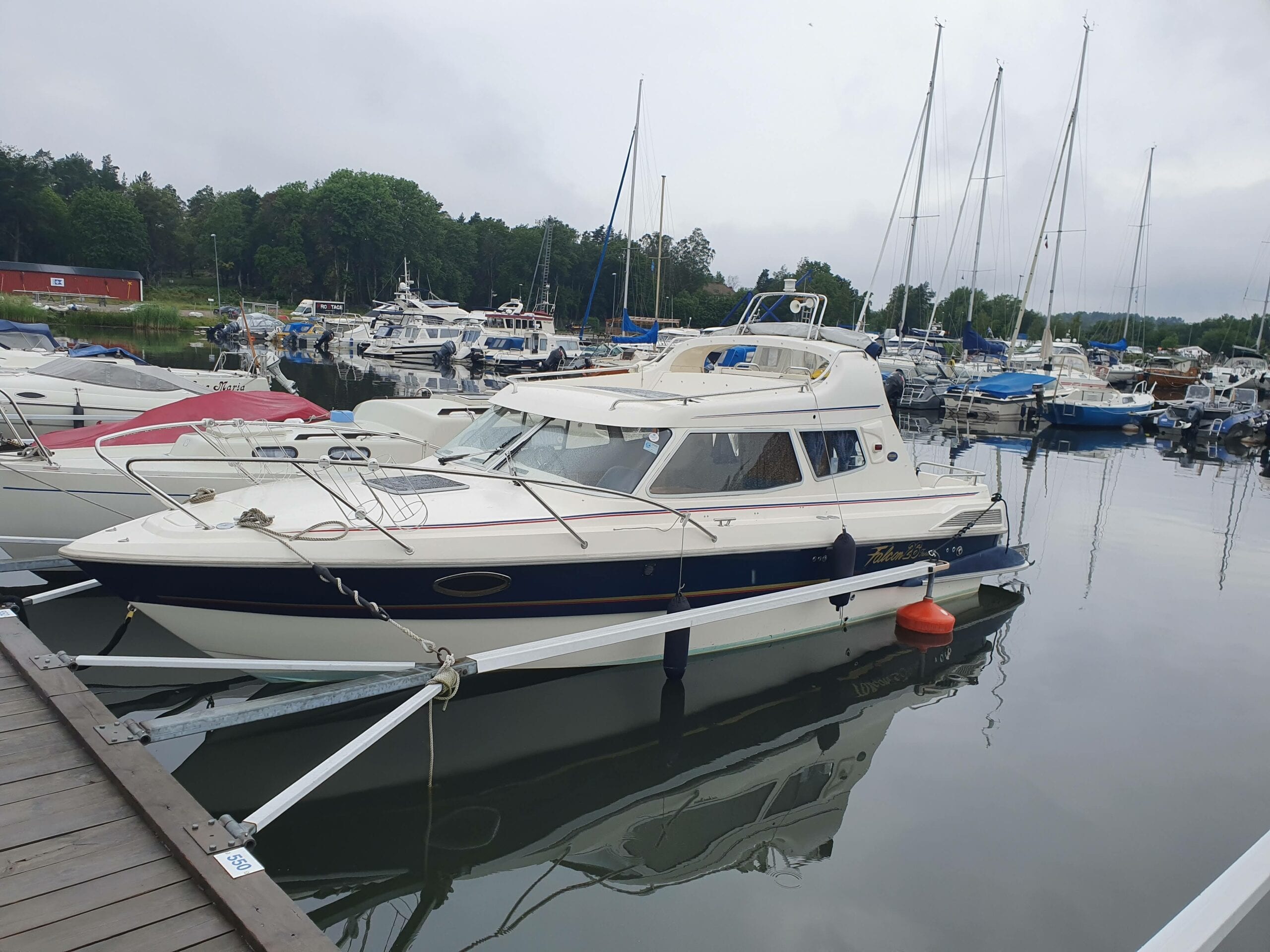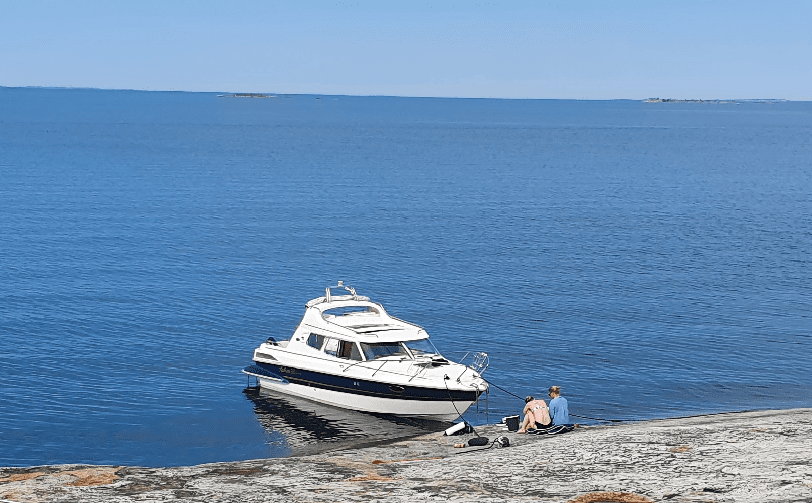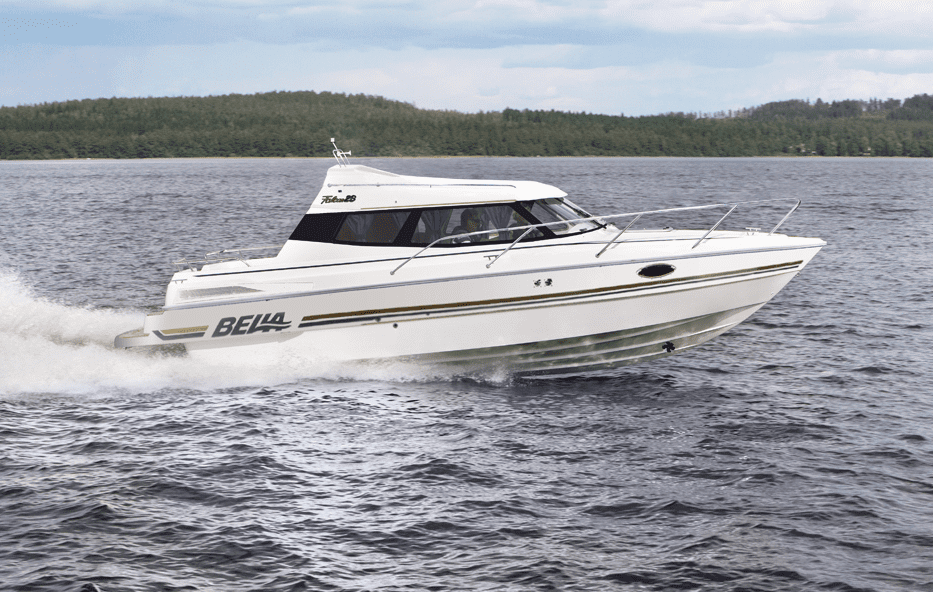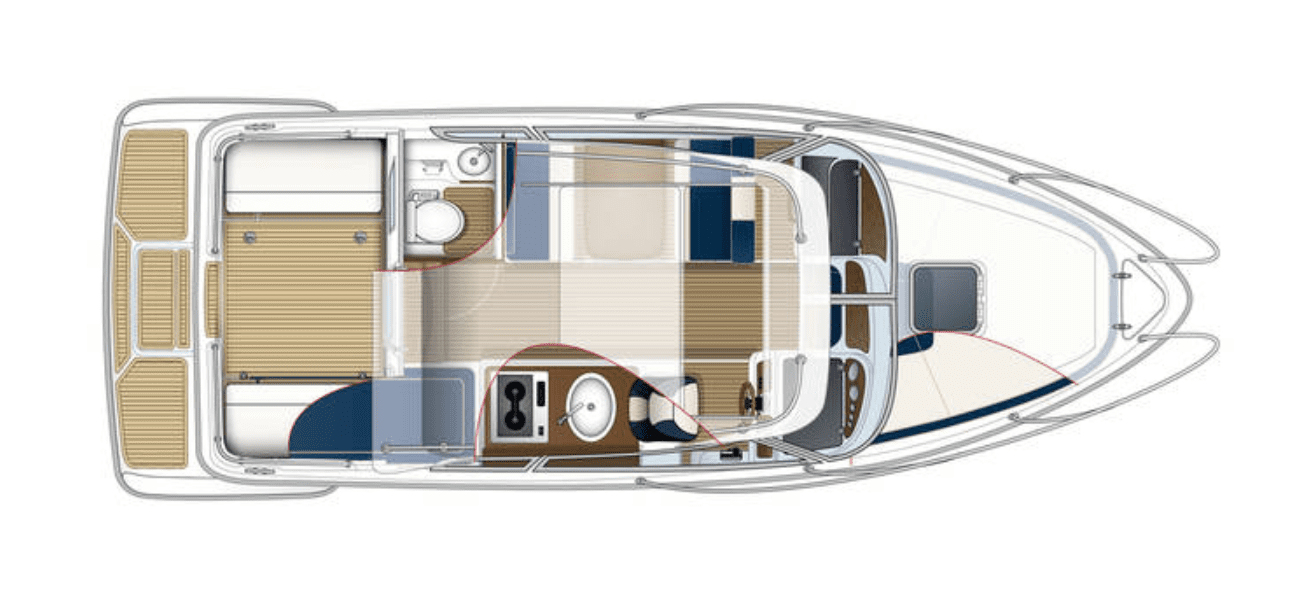 360 ° view Motor boat Bella Falcon 26
Motorbåt fabrikat
...
Bella
Motorbåt modell
...
Falcon Fantino
Motorfabrikat
...
Mercruiser 2,8 Diesel
Bra egenskaper enligt värderingsman
...
Bra 4 (1-5)
Servicehistorik
...
Bra 4 (1-5)
Skick (tekniskt)
...
Bra 4 (1-5)
Information in text and descriptions is not guaranteed in all parts, but we reserve the right for possible deviations. Equipment on board the object is the rule. The buyer may self-inspect and approve the item before access and delivery.
Well-maintained motorboat Bella Falcon 26 Fantino 2008
This motorboat Bella Falcon is well maintained and only family run in the Stockholm archipelago.
Bellan has a nice hull with good sea characteristics and can run in all weathers. Perfect for the family for holidays, weekends and day trips. The boat is also a good and fast archipelago boat for those who live in the archipelago. When the sun shines, open the roof door and let both air and light into the cabin.
The boat is well-groomed and well maintained. In recent years, service and upgrades have been carried out by, among other things: Service regularly of gears (bellows change 2019) and engine, Changing made of cushioned bunk bed.
Berths: 2 + 2
Bedable in the foretip and with bedable dinette and a separate knitbar in the stern.
Facts:
Length: 8.17 m
Width: 2.6 m
Weight: 2500 kg
Draught 0.85m
Engine: Mercruiser 2.8 Diesel Approx. 350 hours
Drive: Bravo 3 with stainless steel propeller
Fuel tank 250 l
Water tank 70 l
Manufacturer: Bella-Veneet Oy, Finland
Fiberglass reinforced polyester
The cruising speed is 20-22 knots
Top speed of about 30 knots.
Fuel consumption cruising speed approx. 1.2 l / Nm
Equipment list:
* Anchor manually
* Plotter
* Trimplan
* 2 service batteries and a starter battery (AGM) 2018
* Solar cells 110 W
* Refrigerator
* Wallas heater
* Chapel cockpit
* Walking heat/defrosts
* Cushions cockpit
* Toilet or shower
* Teak on bathing jetty, cockpit
* Fire extinguishers
* Ladder in the lead
The boat is sold spring-equipped and ready for launching.
Boat accessories bucks and winter canopies can be purchased at or included in a quick deal.
"The information provided by the seller/boat owner is provided and is expected to be accurate but cannot be guaranteed. Deviations may occur and nothing we take responsibility for as an intermediary. Equipment in the boat is what counts.