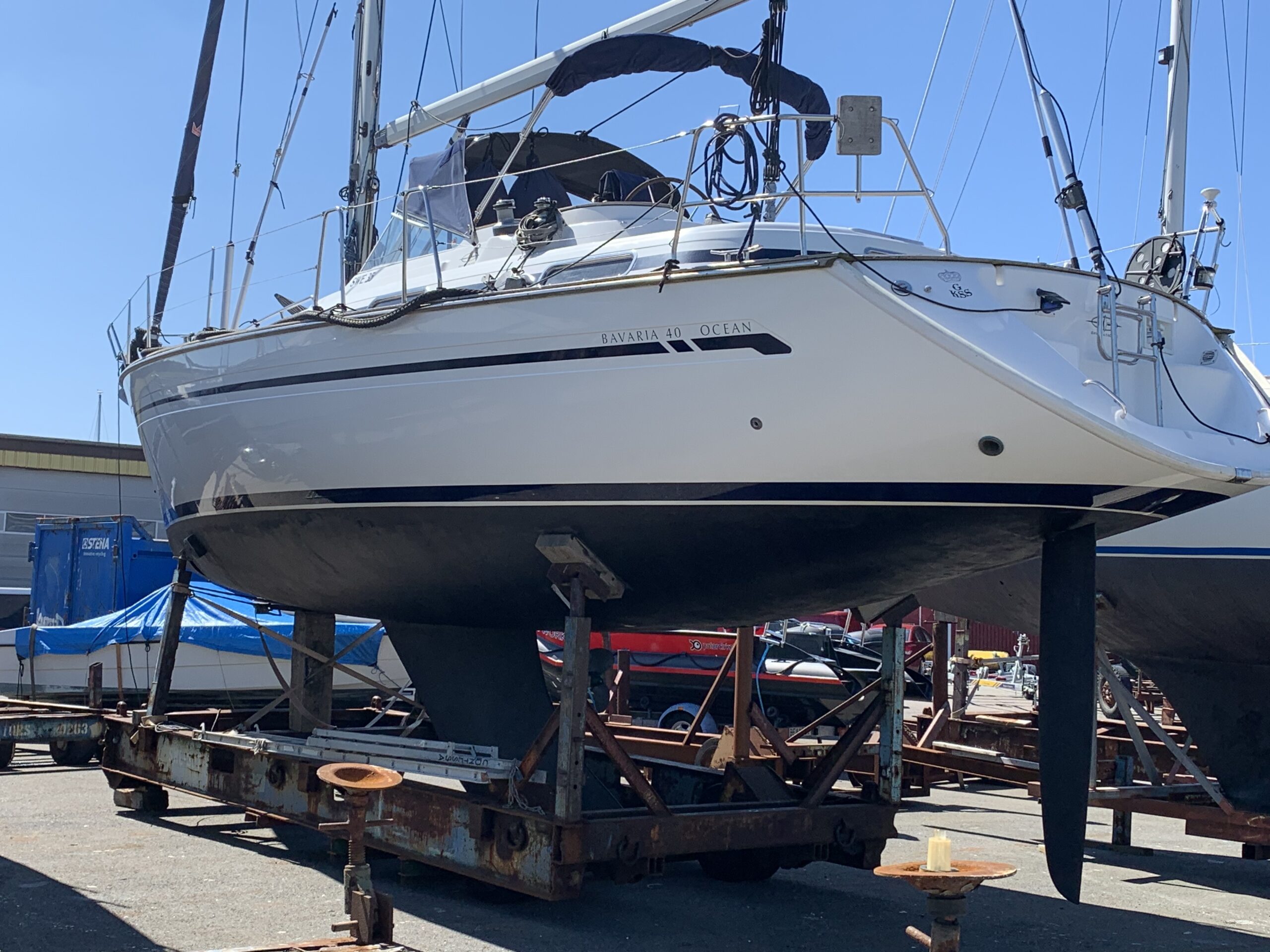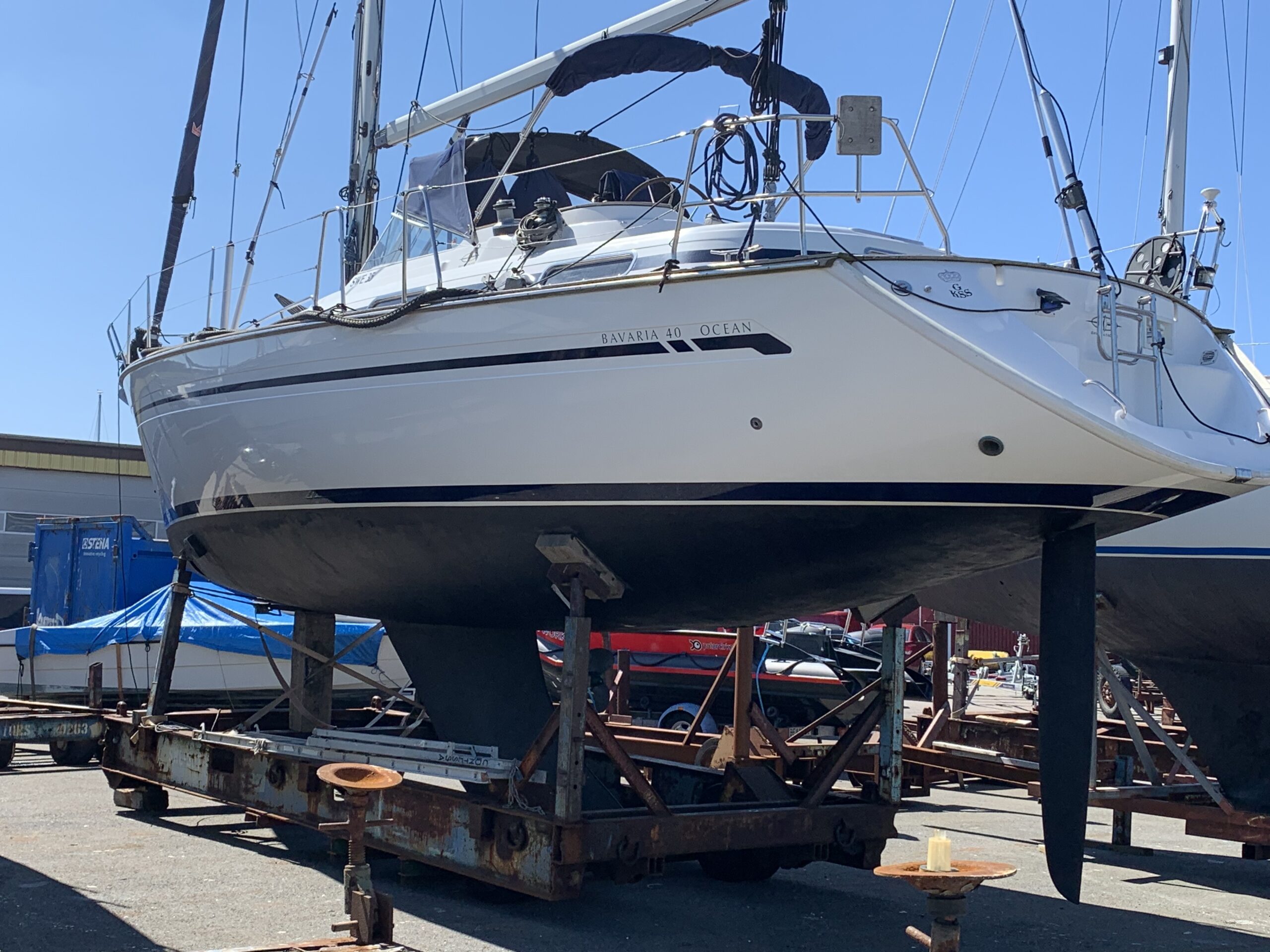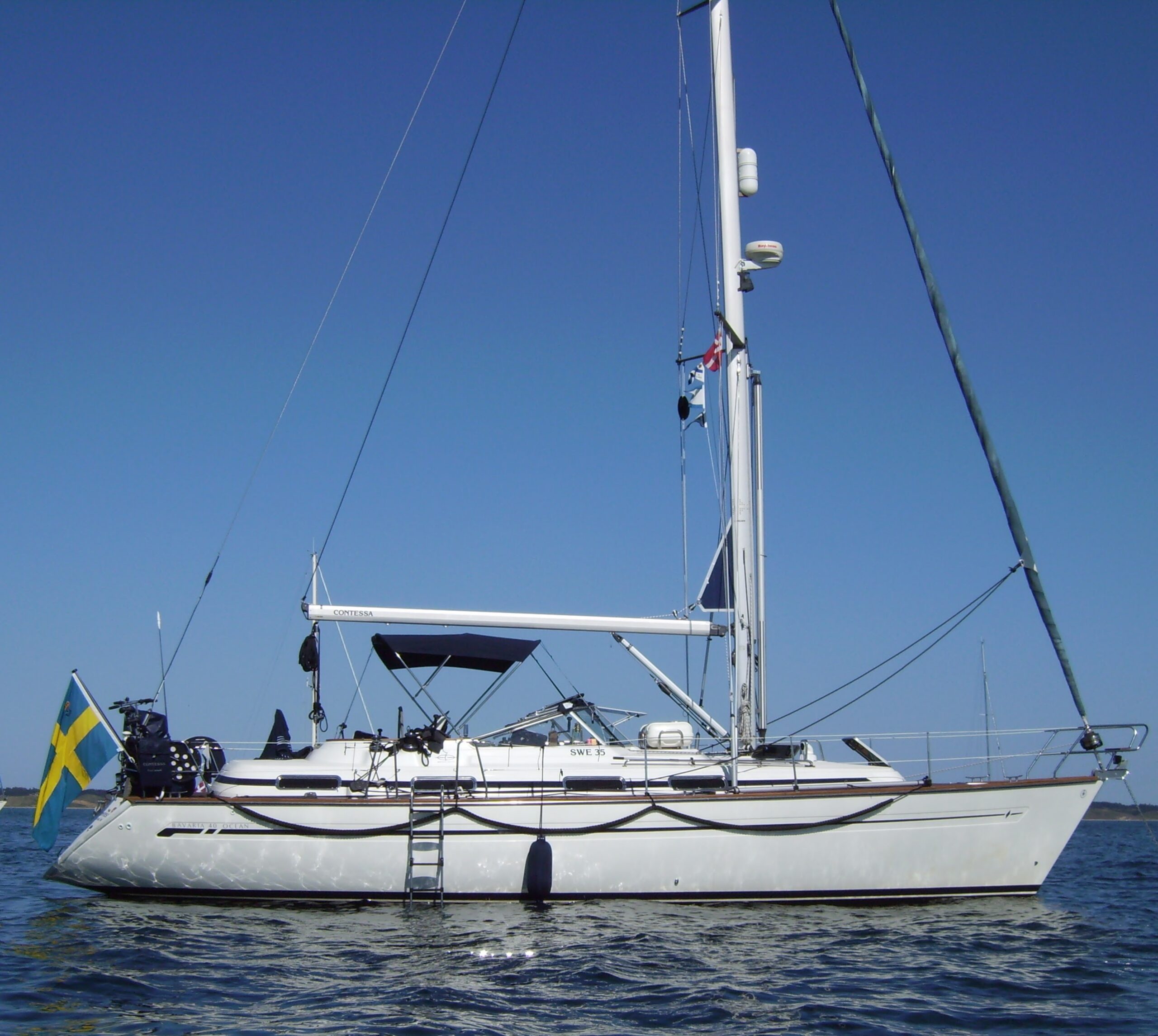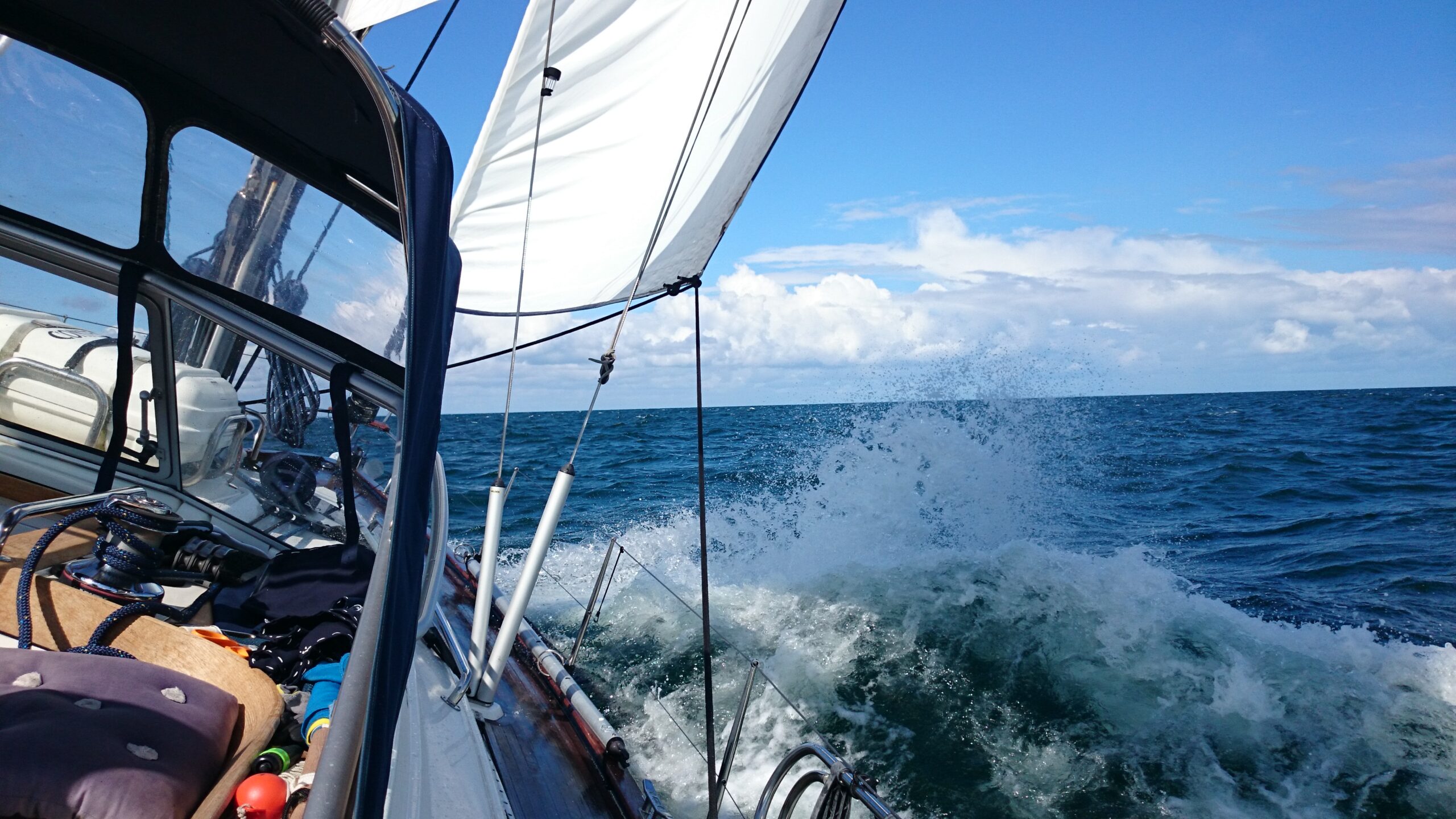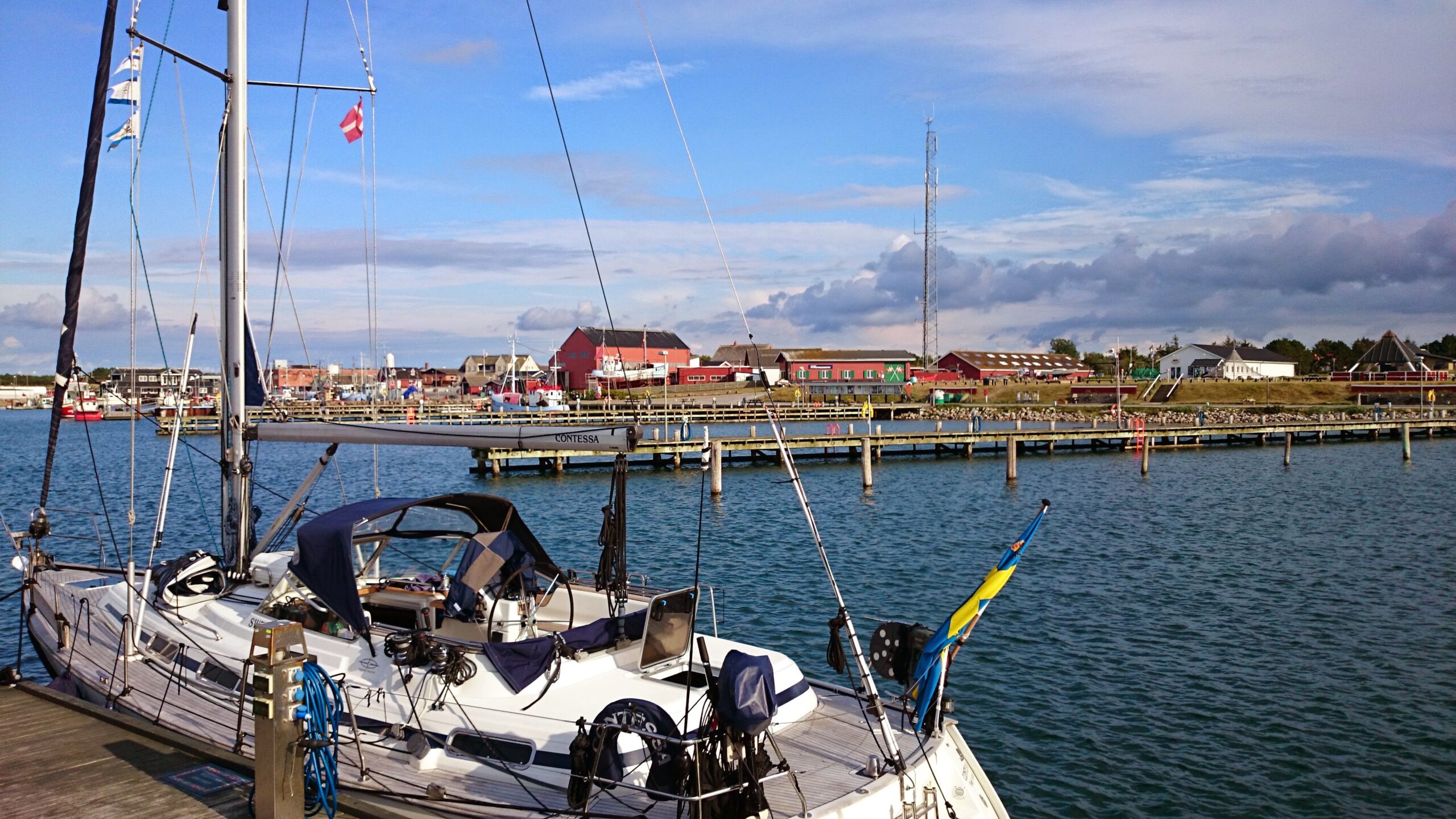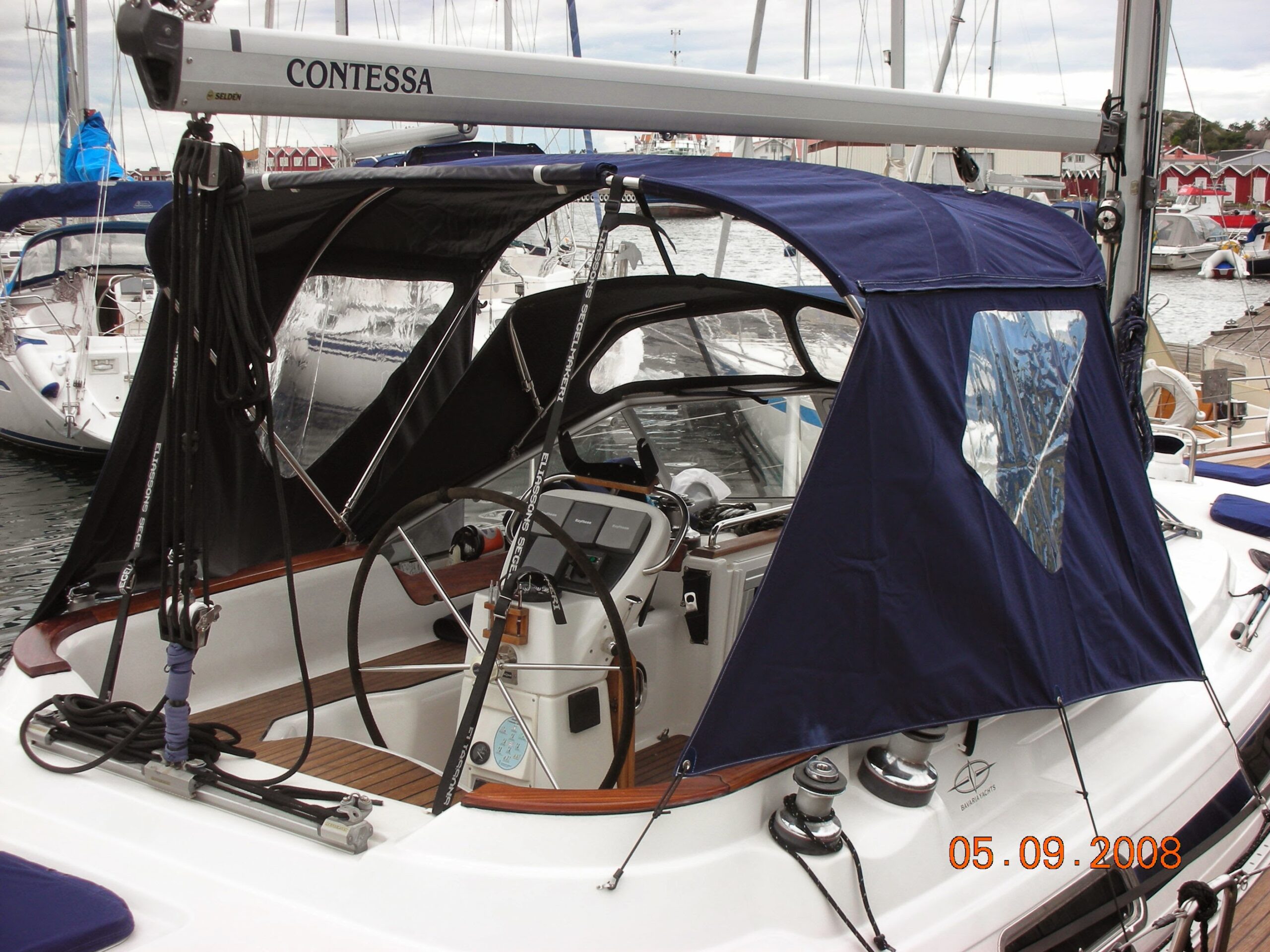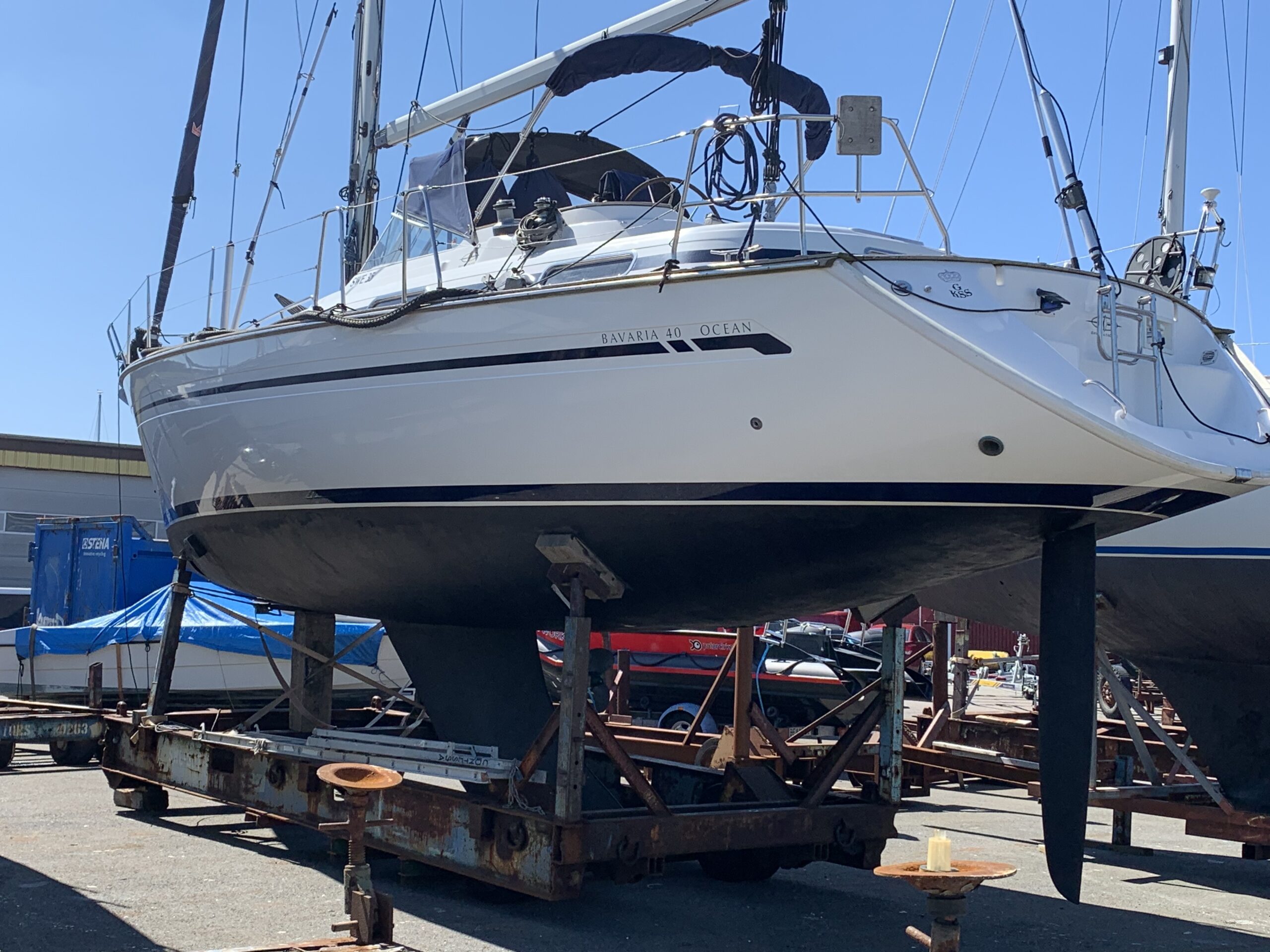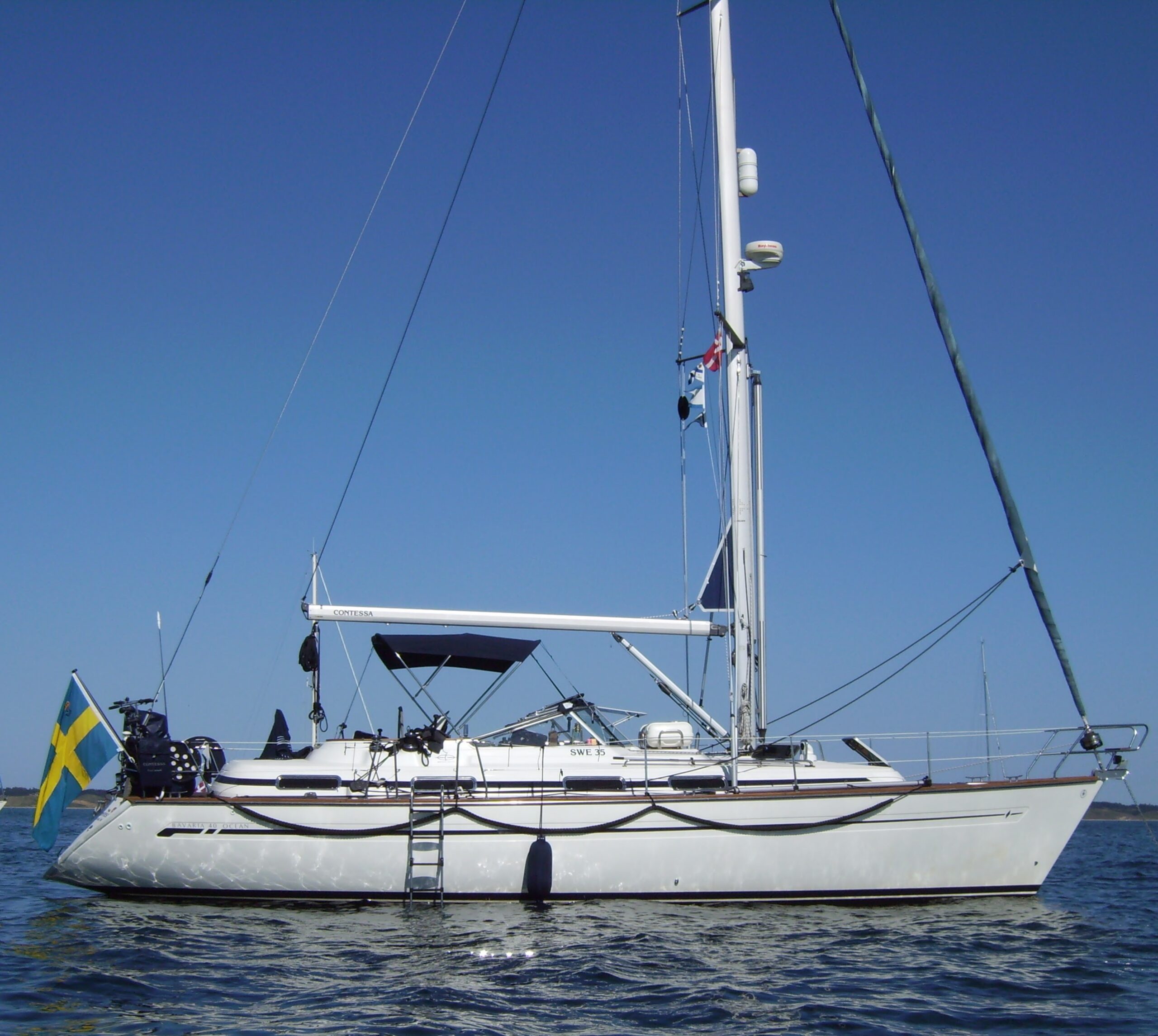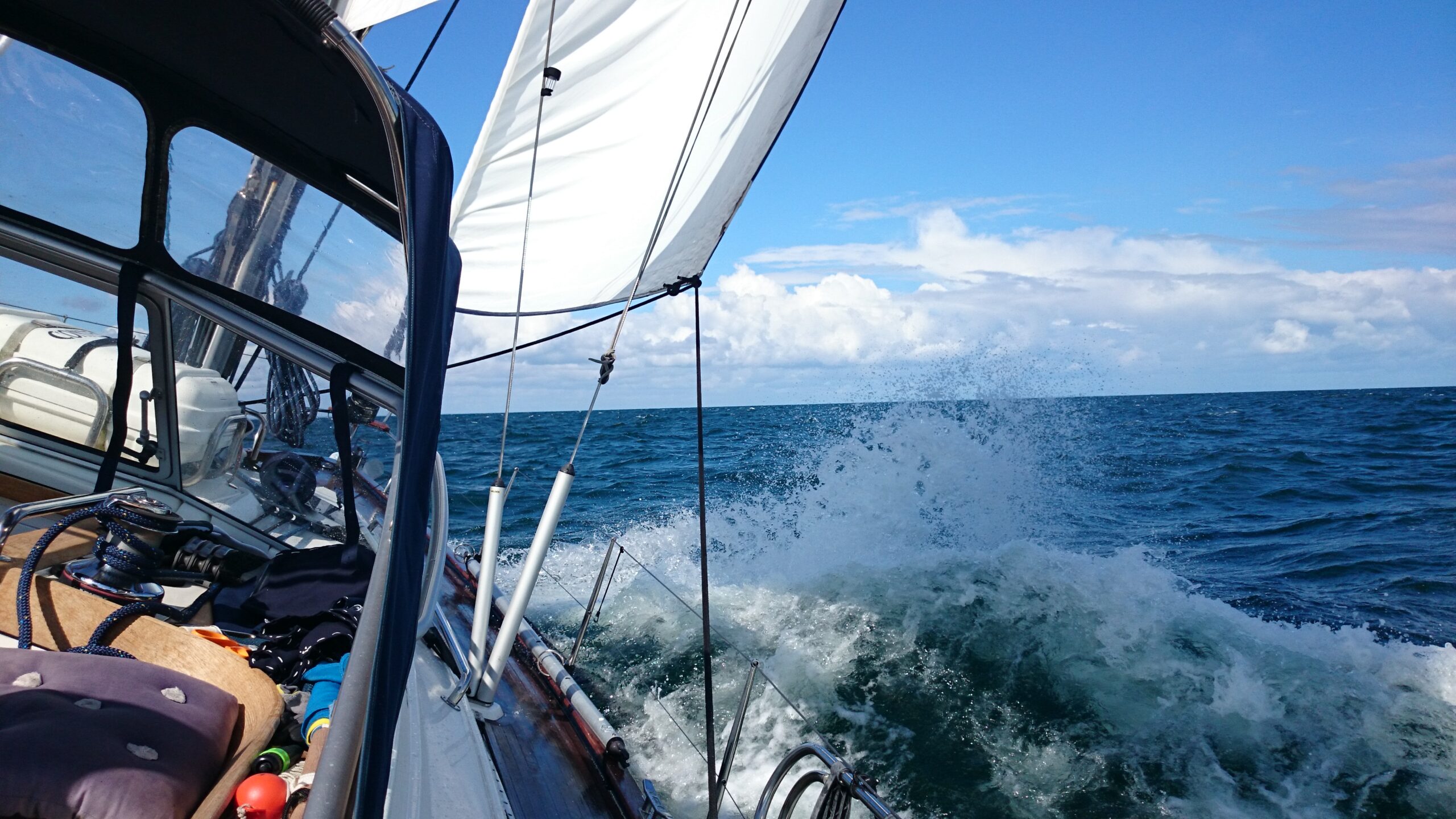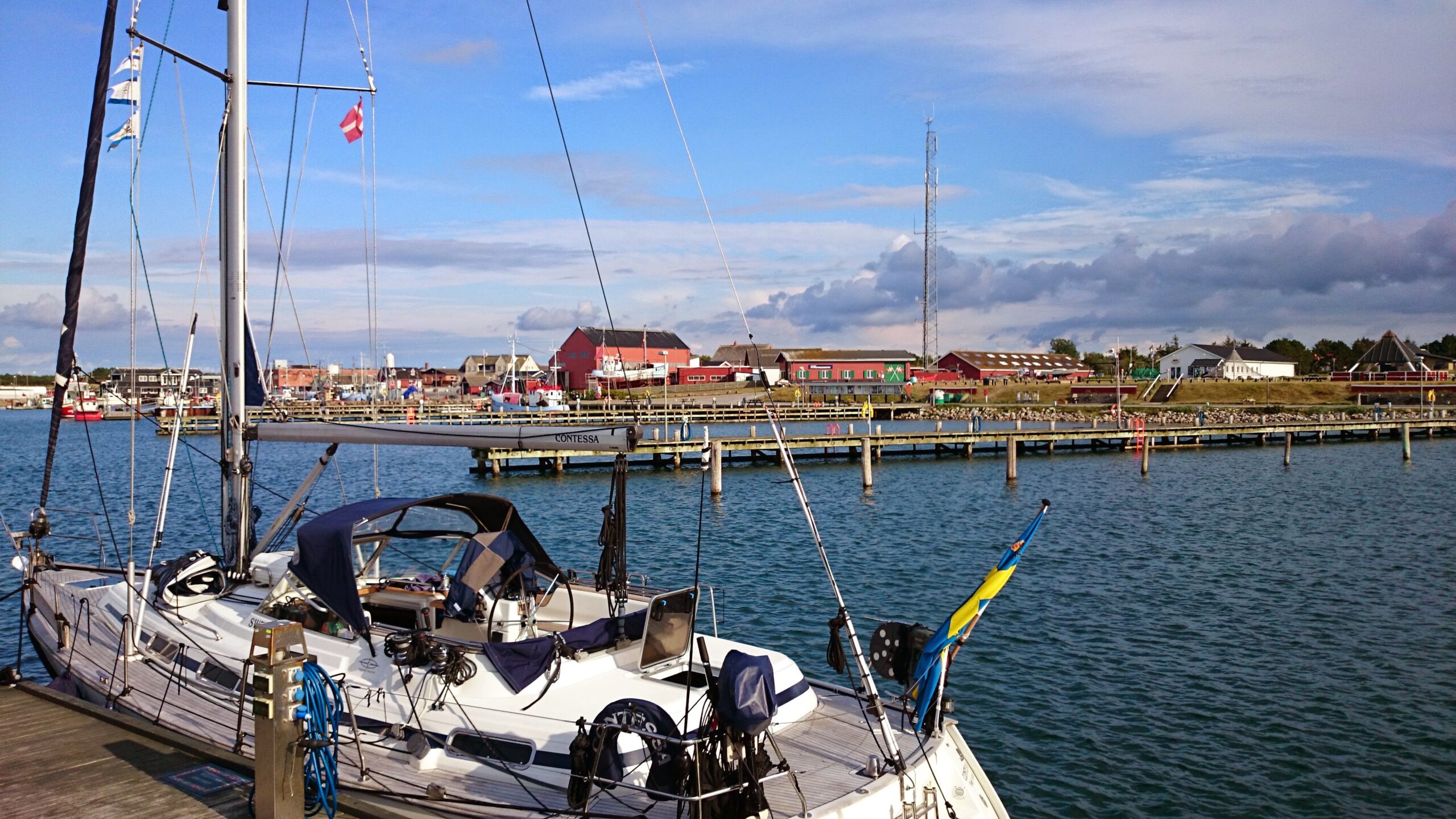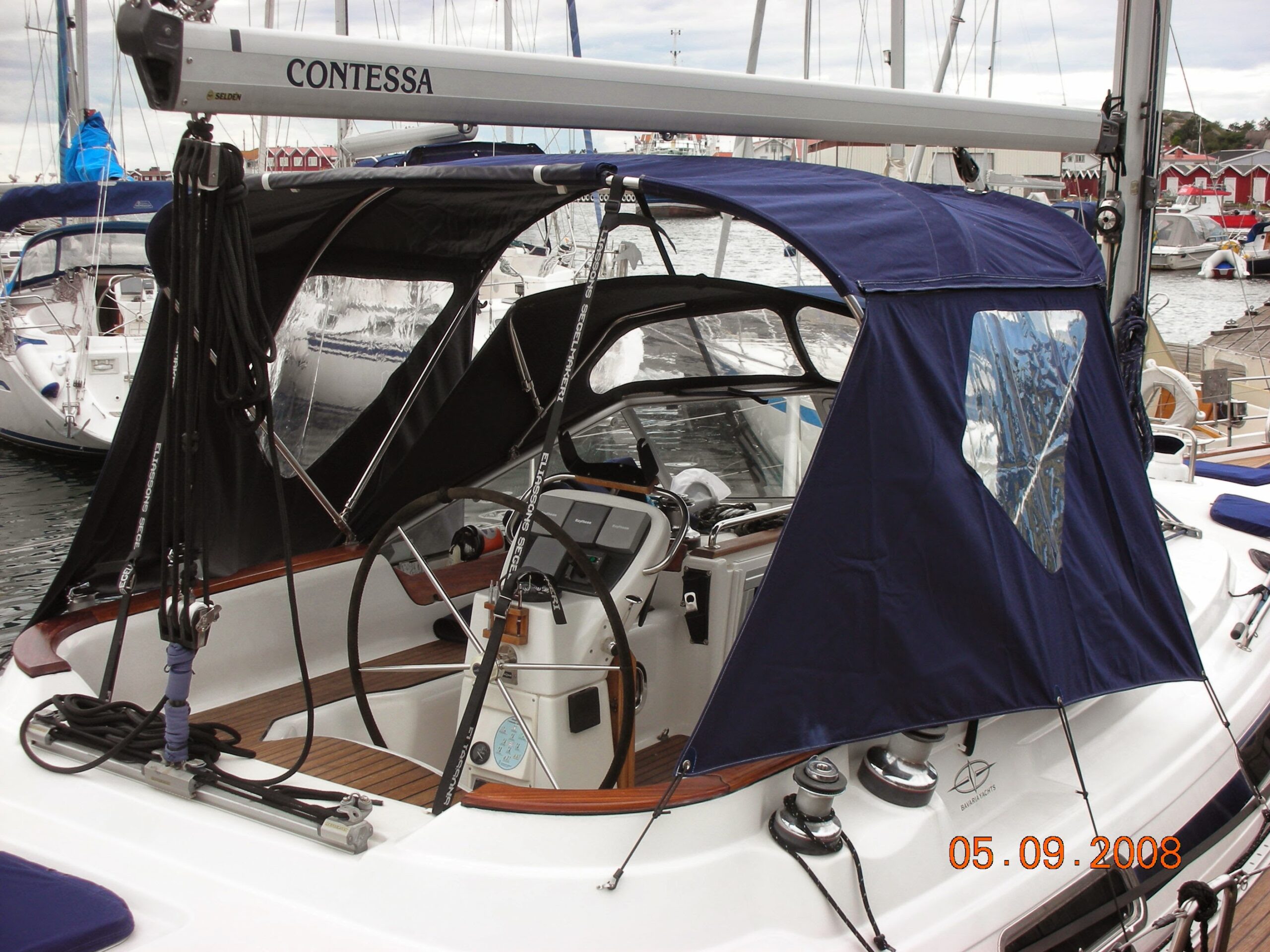 QUICK FACTS
Modell
...
Bavaria 40 Ocean
Storsegel i Rullmast
...
31,7 m2
Total segelyta
...
72.00 m2
CE Certifikat
...
DE-BAVP4007D101
Motorfabrikat
...
Volvo Penta MD 22
Bra egenskaper enligt värderingsman
...
Bra bruksskick 3 (1-5)
Servicehistorik
...
Bra 4 (1-5)
Skick (tekniskt)
...
Bra bruksskick 3(1-5)
WARRANTY AND LIABILITY
The item for sale is brokered on behalf of someone else, case number 2021-096 by us in its existing condition and the price is with regard to its age. Information in text and descriptions is not guaranteed in all parts, but we reserve the right for possible deviations. Equipment on board the object is the rule. The buyer may self-inspect and approve the item before access and delivery.
Sailboat Bavaria 40 Ocean 2001 S / Y Contessa
Well maintained nice well equipped family cruiser. Family sailing, rented ngt in recent years, and only 2 owners
The boat has 2 cabins with double beds plus a lounge with 2 sofas and a toilet with shower / laundry and galley.
Bavaria 40 Ocean began production in 2000. This sailboat Bavaria 40 Ocean has a center cockpit, which means that the cockpit is displaced before and in this way a stern deck and entrance to the stern ridge is obtained from the deck. The aft ridge is very spacious thanks to the cockpit being projected. Otherwise, Bavaria 40 Ocean and Bavaria 40 are based on the same hull.
To the port of the descent stairs there is an L-shaped forward-facing kitchenette with stove with oven and double sinks. The kitchenette is elongated and extends aft in the hallway to the aft ridge. In the aft cabin there is a centered double berth with seating around and wardrobes. At the front edge of the aft ridge to starboard is the entrance to the toilet with sink and shower cubicle. To the starboard side of the descent stairs there is a navigation table and a seat facing in the direction of travel. Lounge with L-shaped sofa for port and straight sofa for starboard. Because if the salon has a traditional front porch with two bunks and a wardrobe, the interior is in mahogany.
Facts
LOA 12.48 m
Width 3.99 m
Depth 1.95 m
Weight 8300 kg
Water 380 l
Fuel 230 l
Mast height 16.95 m
Sailing area
Mainsail / mainsail Roll size 31.7 m2
Genoa on roll 41.40 m2
Equipment list
Navigation
Raymarine Plotter 9.0 2017
Raymarine Instrument ST 600
Raymarine Radar Raytheon ST6000
Raymarine Radar Raytheon RL 70
Raynav 300 GPS, Raymarine VHF + 1 portable Icom
Shortwave radio ICOM ICM710 SSB
Engine Volvo Penta MD 22 50Hp
Saildrive 120 SE
Book propellers
Anchor winch for Lowrance Cayman 88 with 50 m chain
Bow anchor CQR Stainless steel 25 kg + lead
Sail Mainsail and Genoa for Elvström Sails New 2017
Sprayhood New 2020
Biminitop with side pieces
Interior
Spis / Ugn Pizo ny 2017
Cool box and galley
Freezer box 35l 12V / 220V
Washing machine Kenny new 2017
Induction hob recessed 220V
Watermaker Schenker
TV LED incl digital antenna in mast
Heater Ebespäscher Service 2018
Electric toilet New 2017
Carpet in salon shaped
Security
Fire extinguisher and fire blanket
Flares
Livflotte Wiking 4 p
Salvation wreath
Lifesling
Drive anchor 2 pcs
Boatman's chair
Shore power cable with various adapters
Mooring goods
Fenders 6 pcs + 2 ball fenders
Ladder
Gasoltuber 3 st
Other boat accessories that can be included in a quick deal
Inflatable AquaQuick 230SS
2 bicycles folding
2 pcs Heavy tarpaulins
For more information Contact Us
FINANCING IS OFFERED VIA SWEDBANK FINANS OR WASA KREDIT.
The information on the equipment list is provided by the owner of the boat. We are not able to review the equipment detail for detail, the data are expected to be accurate and may depart. The boat's equipment and displayed on site is given.
We reserve the right for any errors in the specification and for the right to correction in the specification in order that any deviations in the specification may exist. The equipment and specification that is on board is the one that applies.
We reserve for any defect in specification and for the right to correction in the specification to include any discrepancies in the specification. The equipment and specification on board is the one that applies.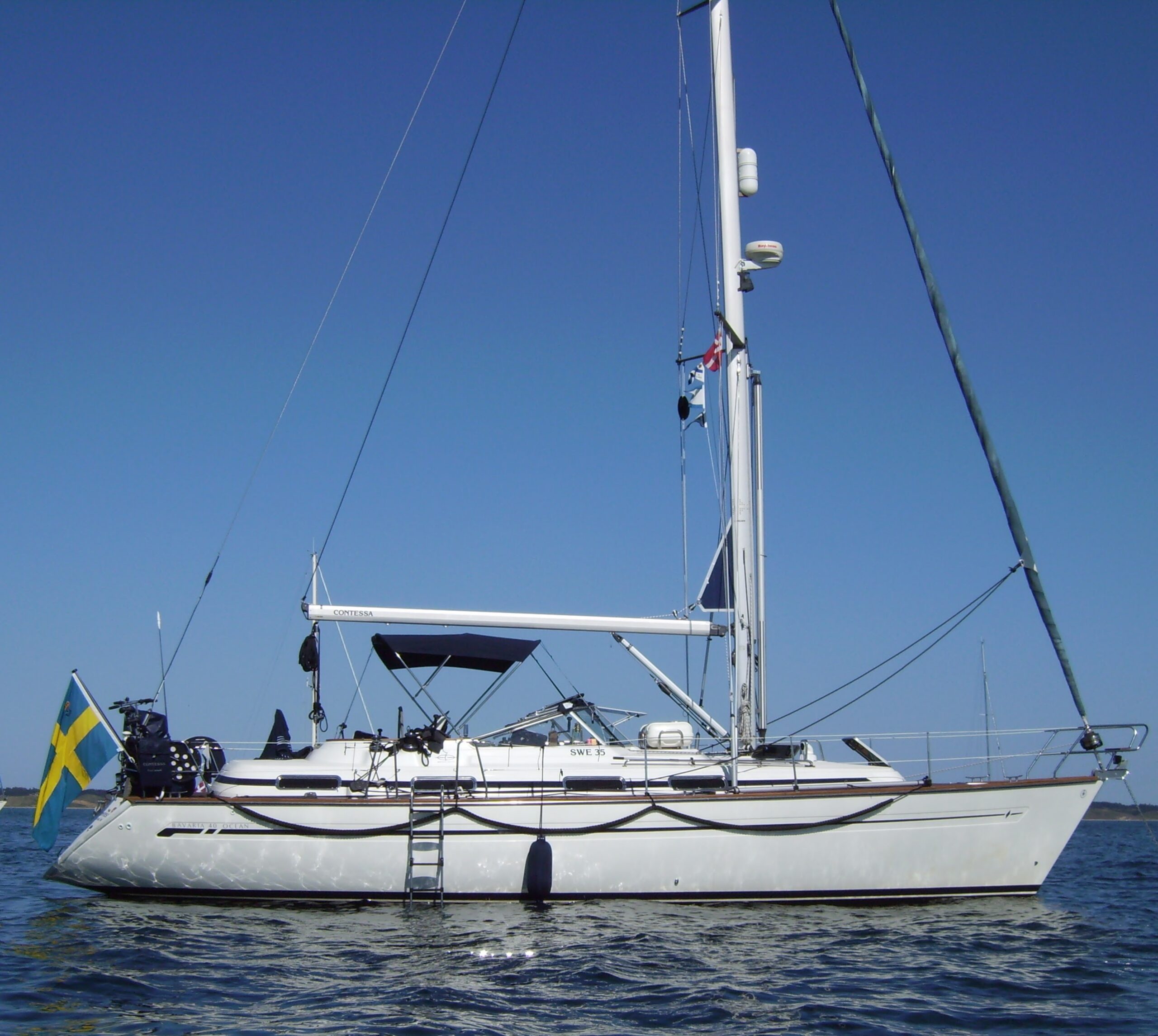 [advanced_iframe securitykey="f3b79cd455d02458be81770e4c00721814d29433″ src="http://kalkylsnurran.se/index.php/show/index/606″ width="100%" height="800″]