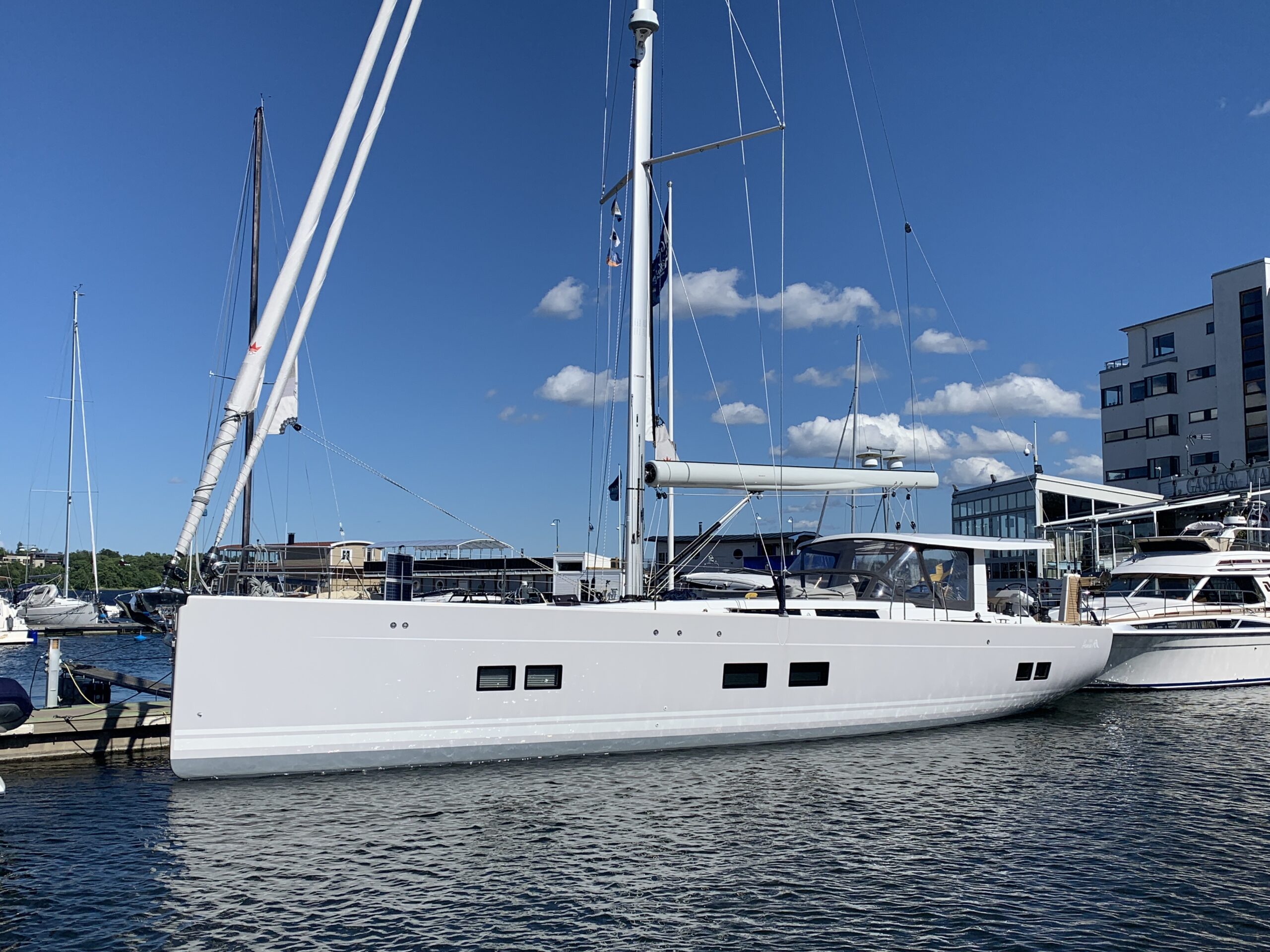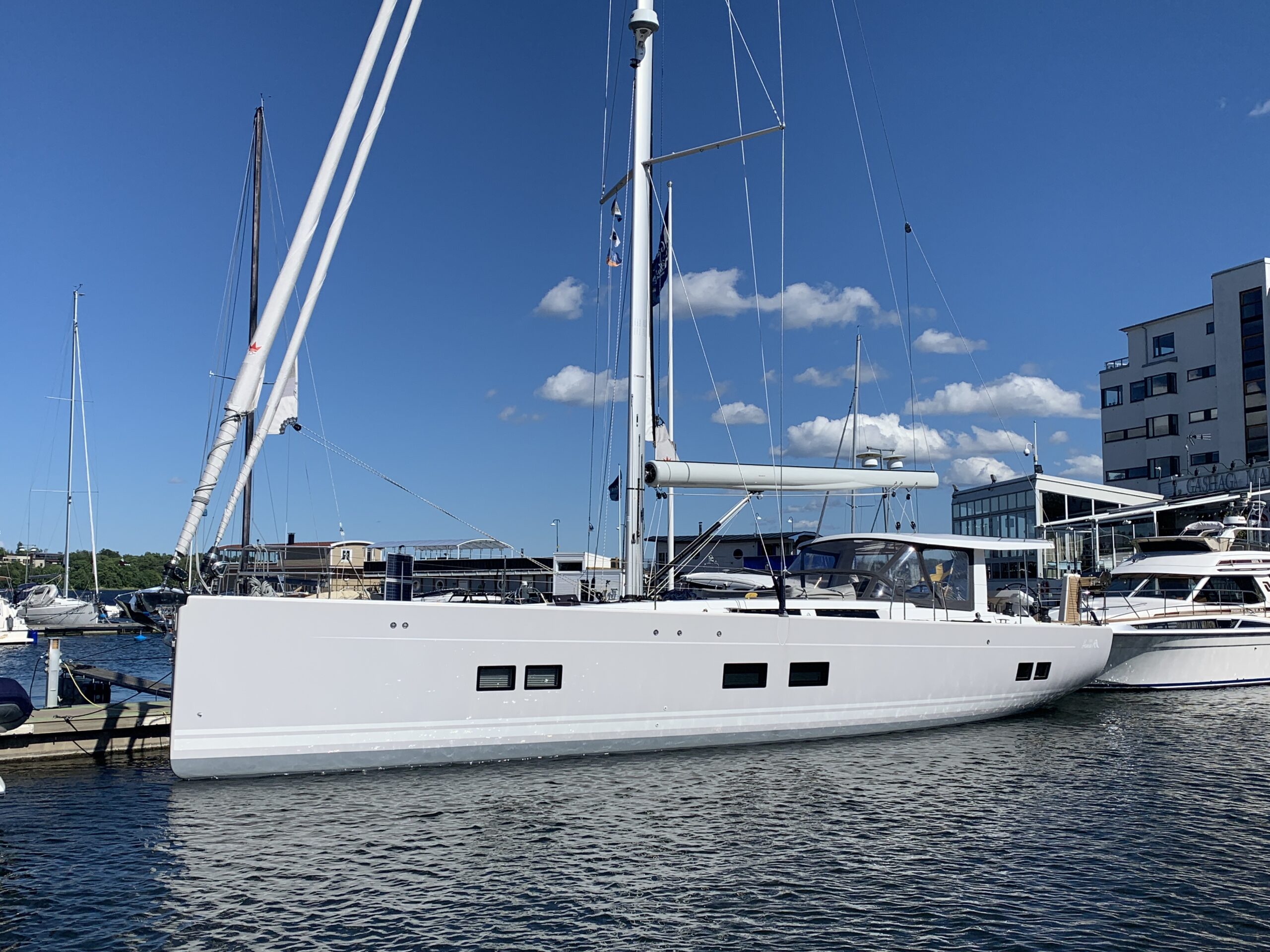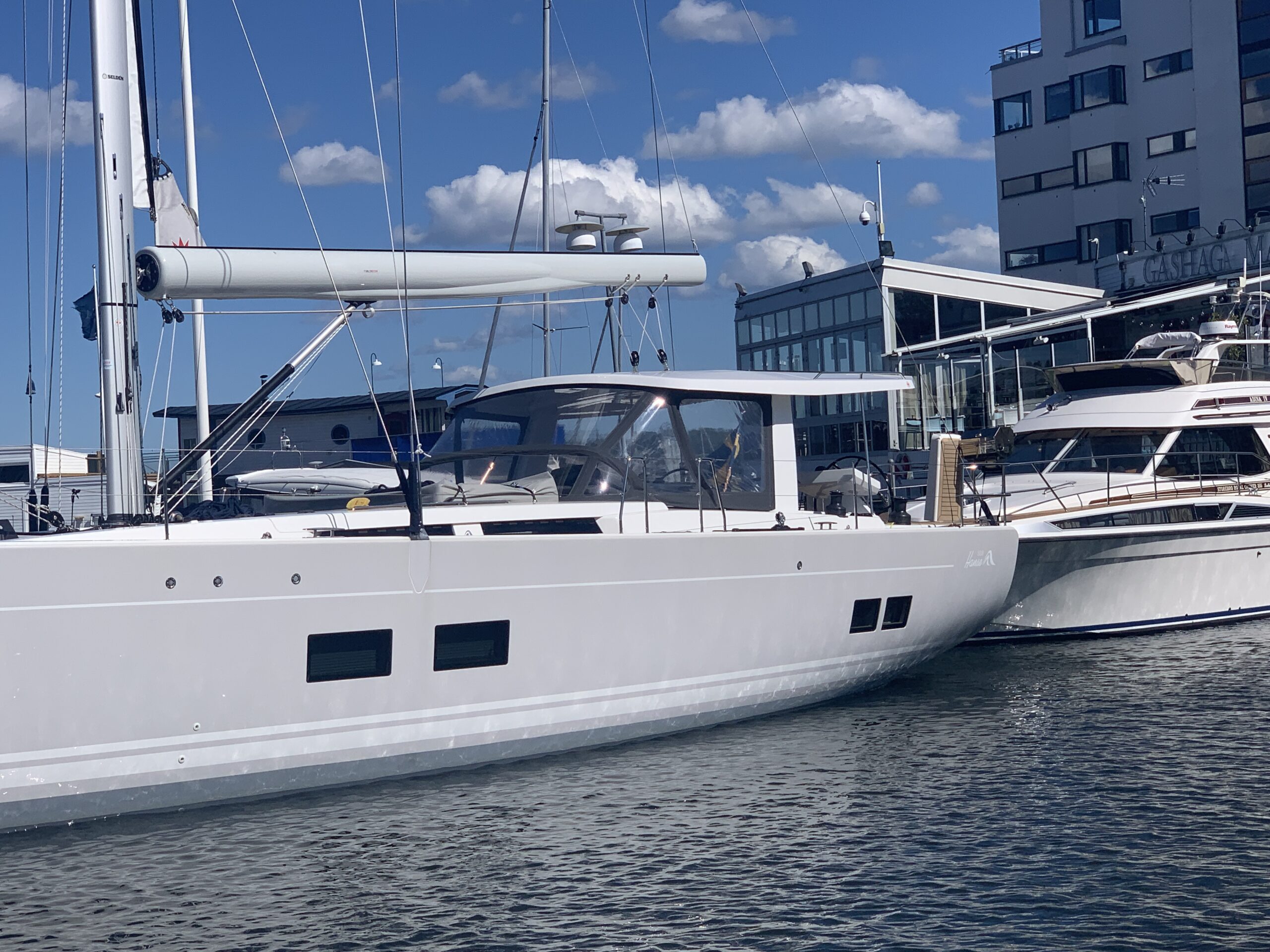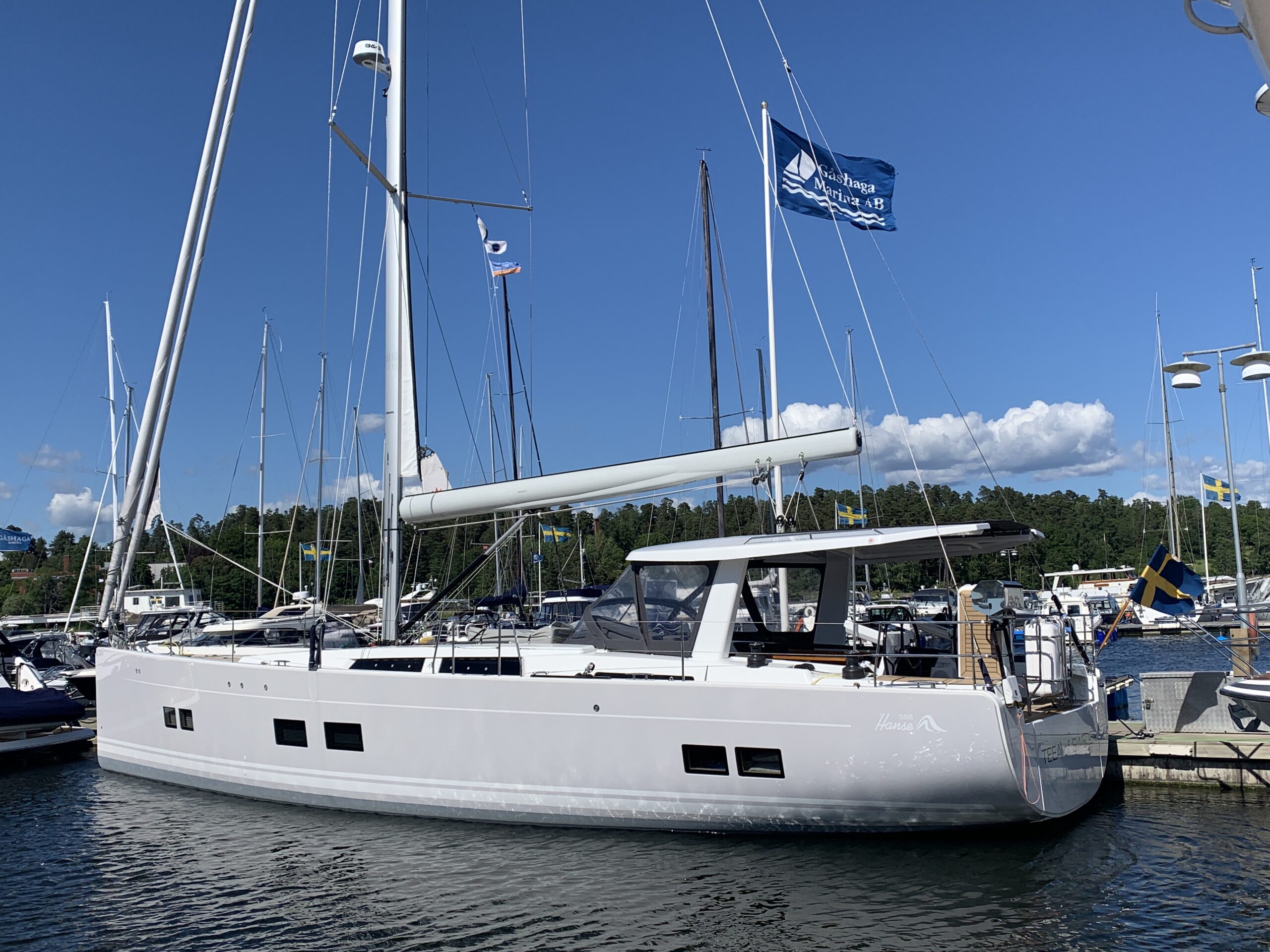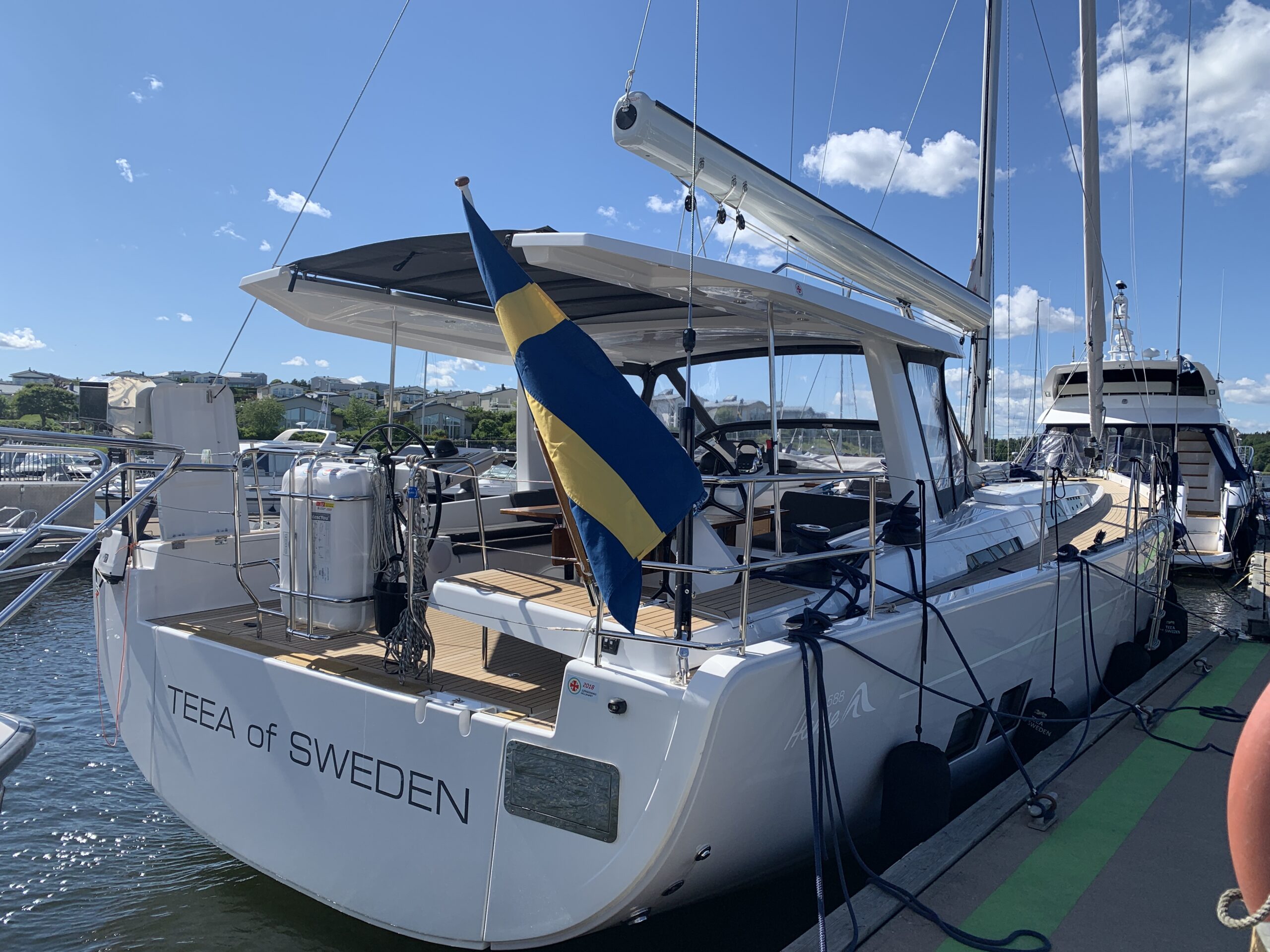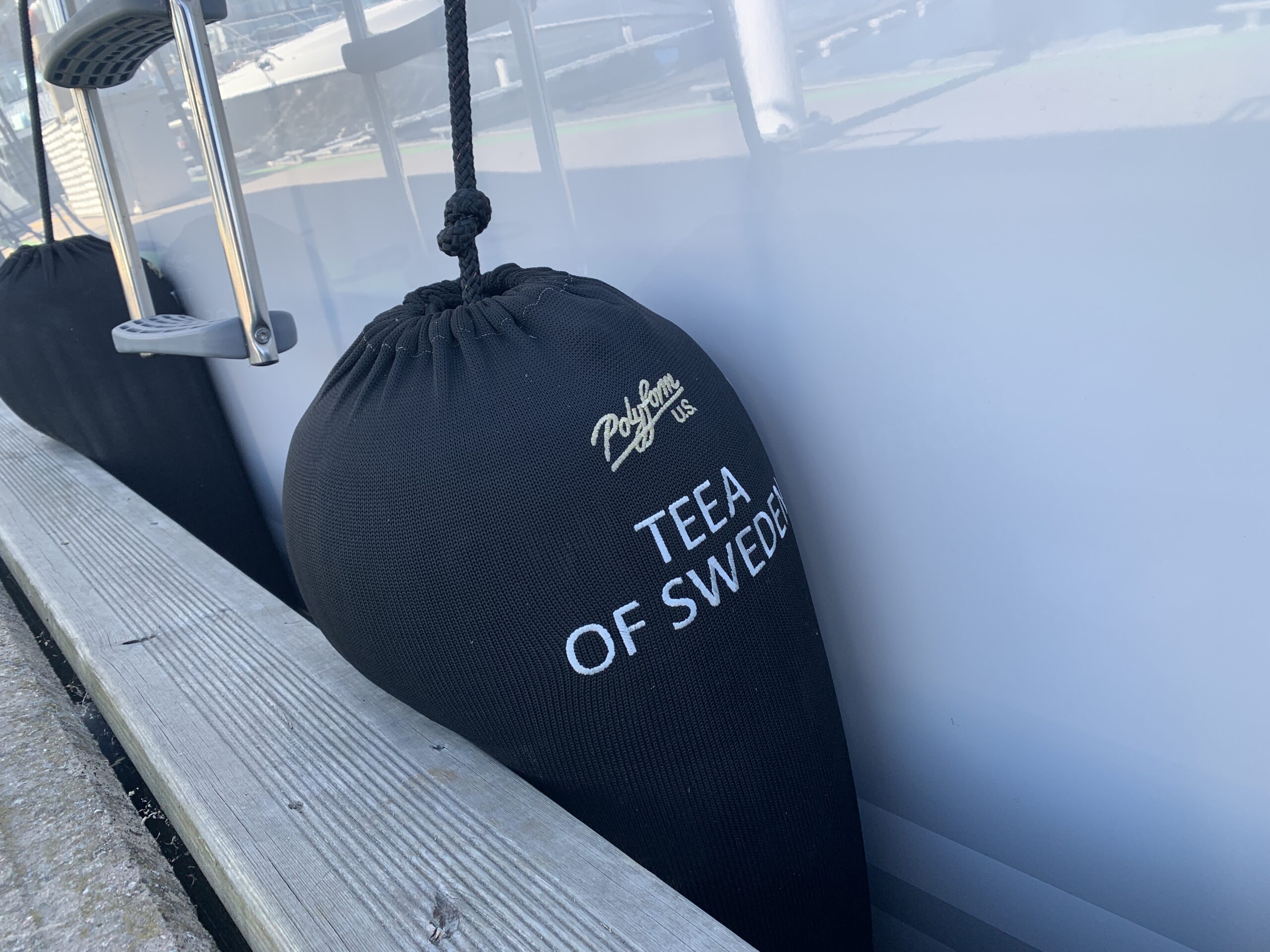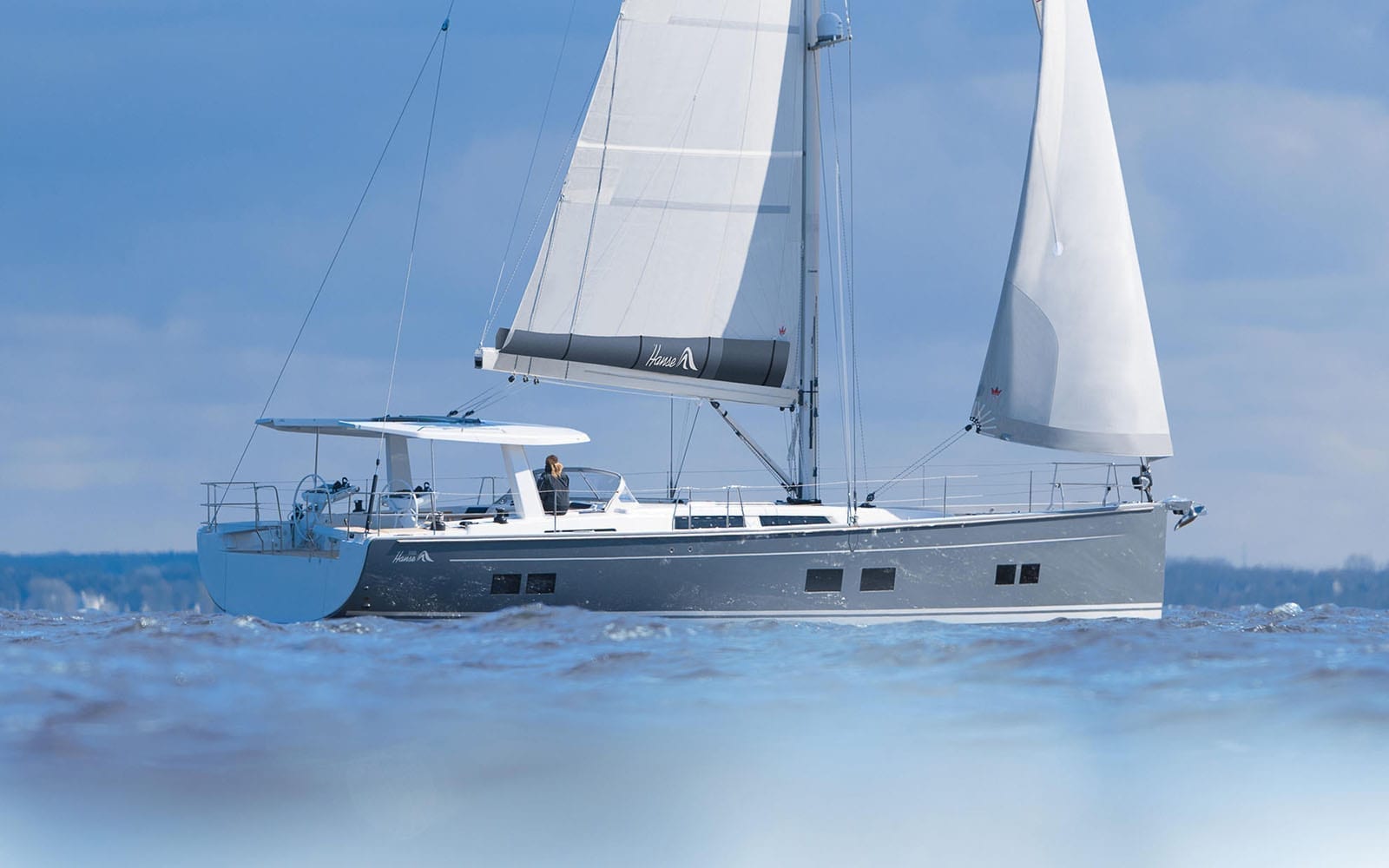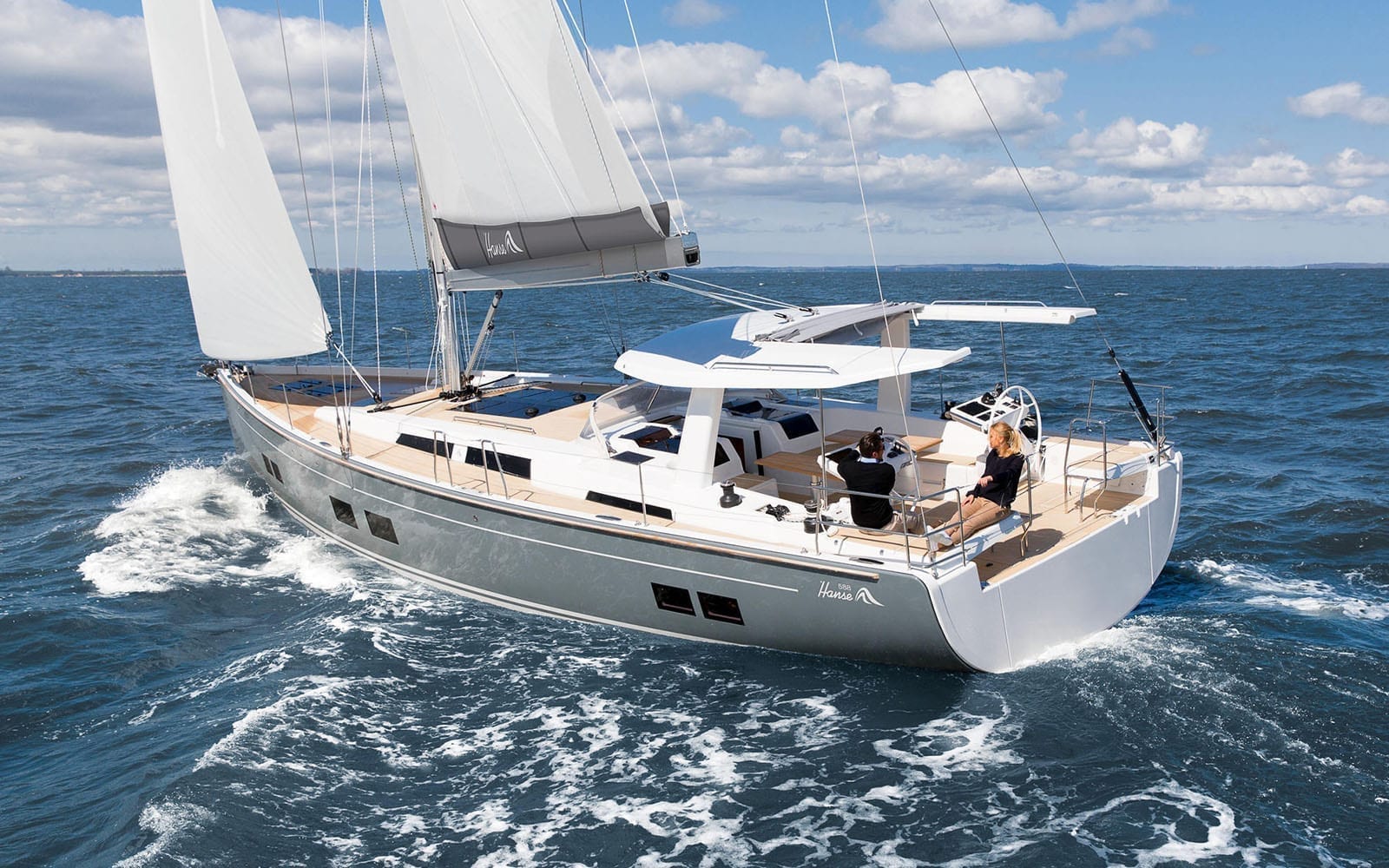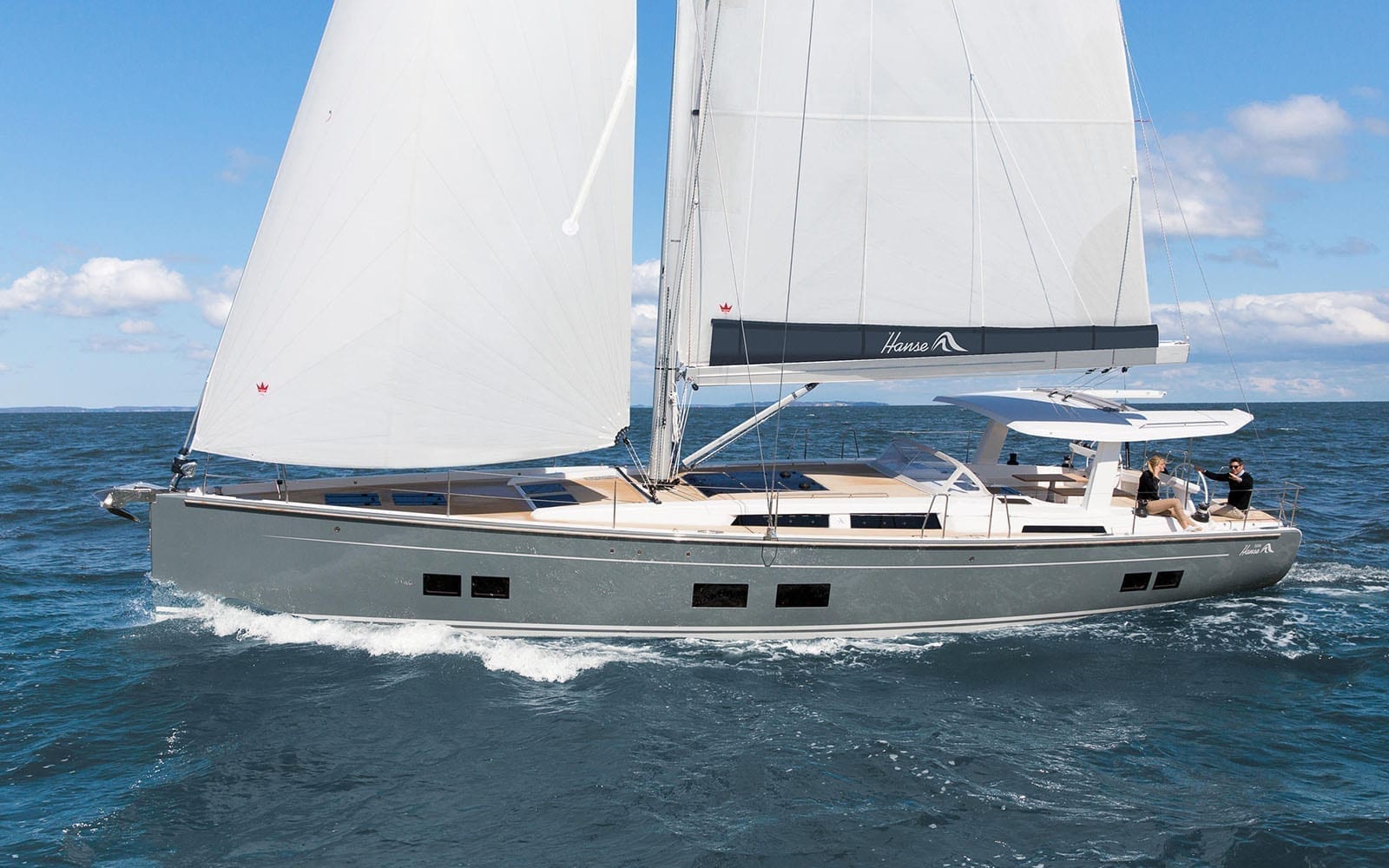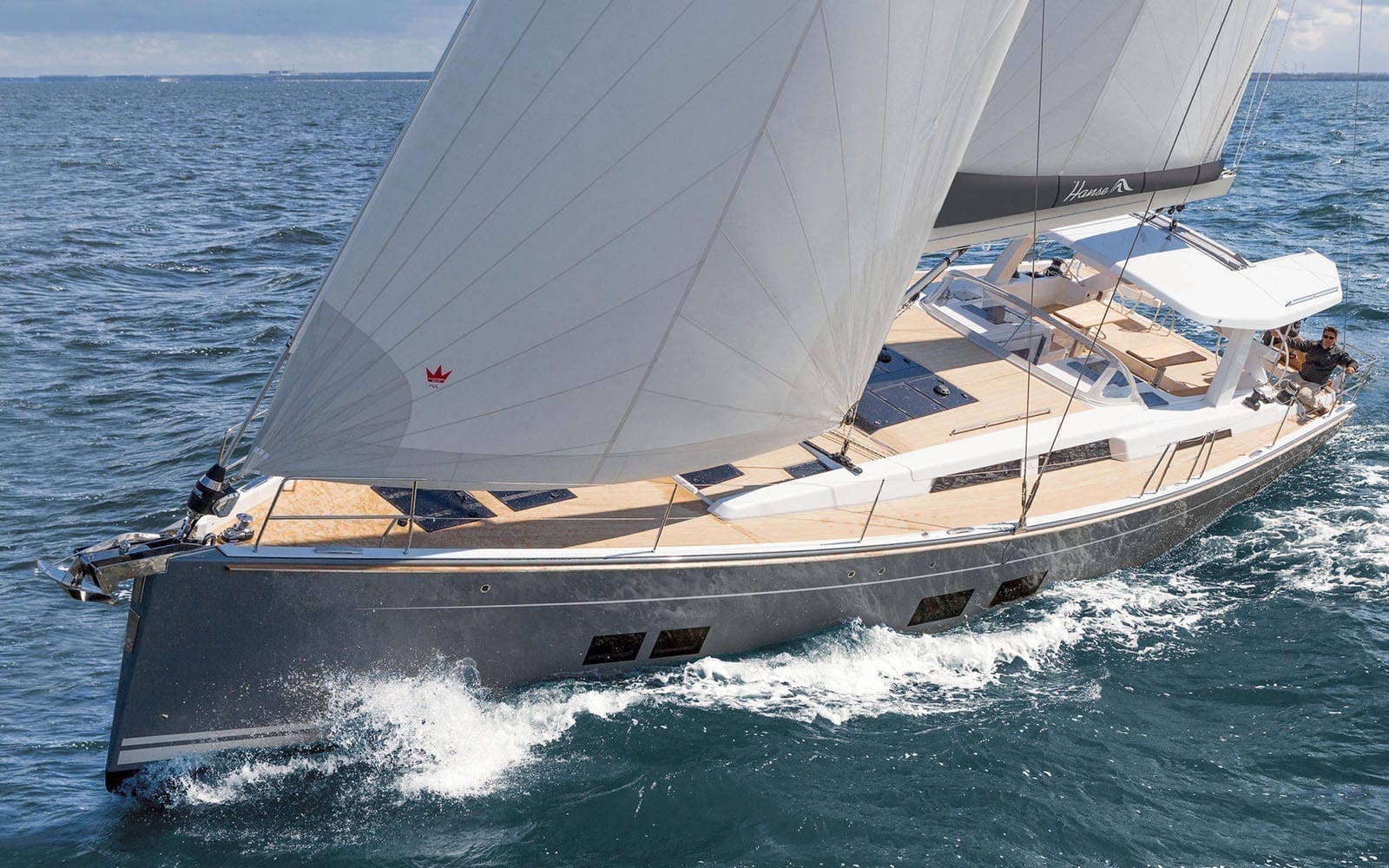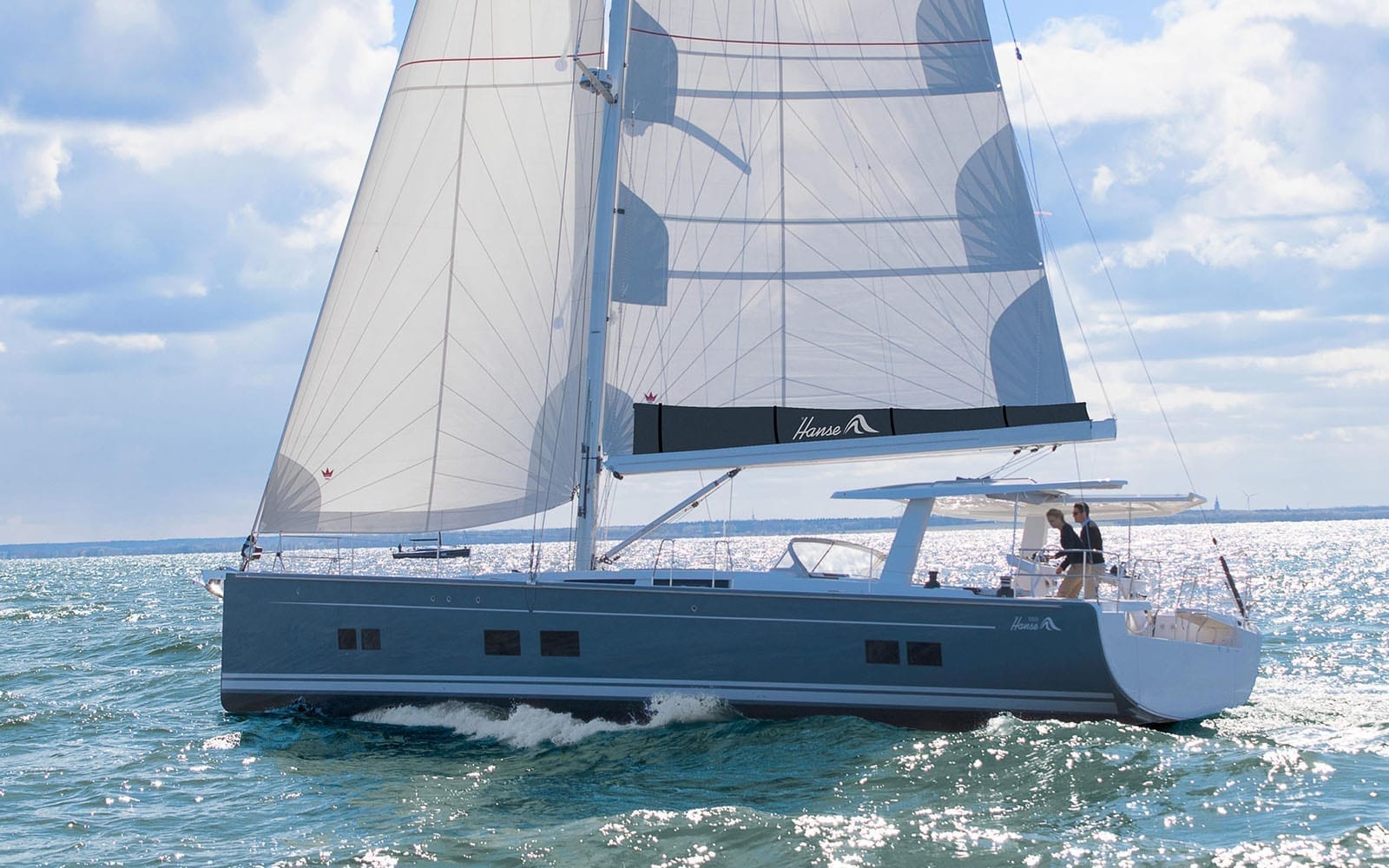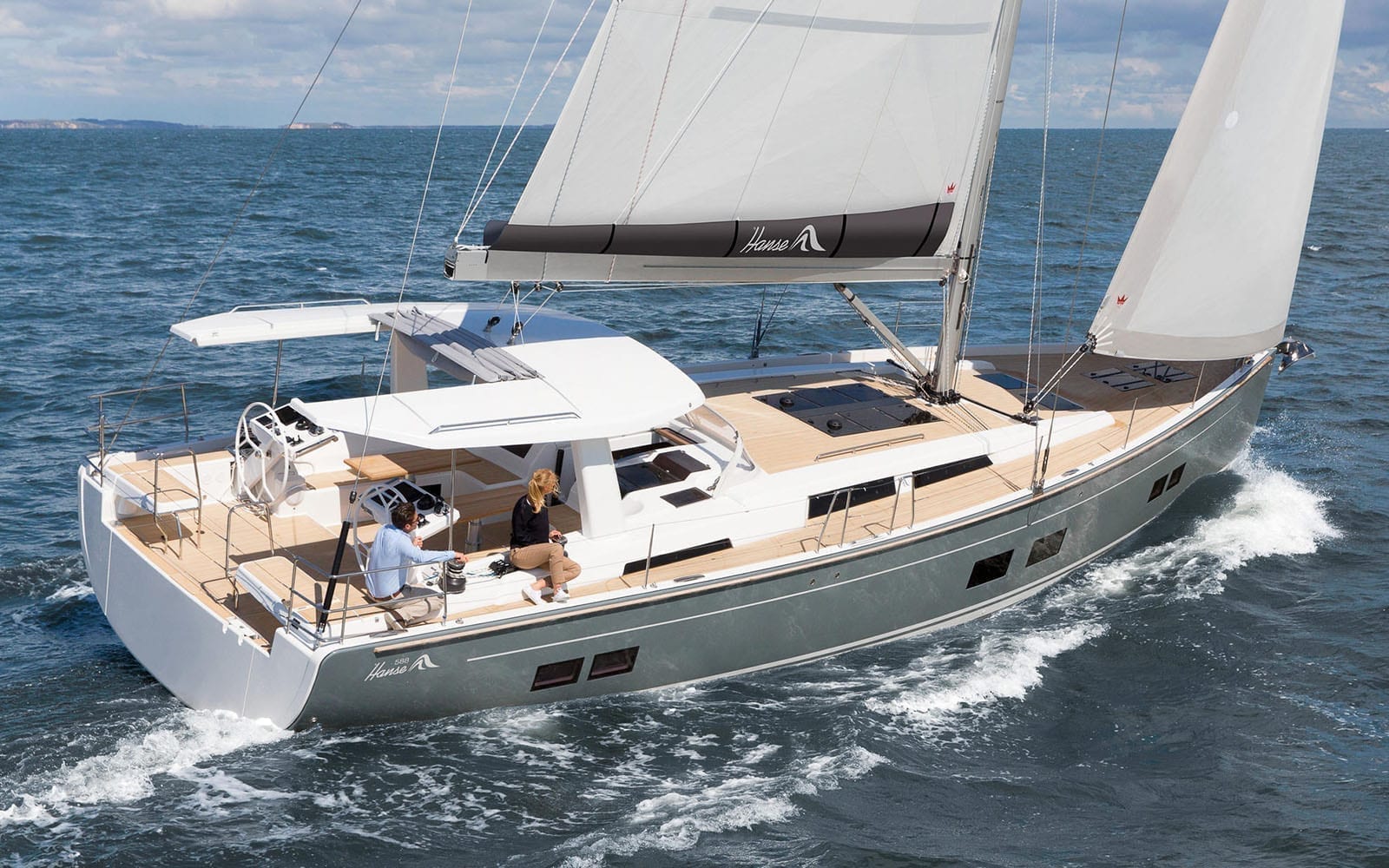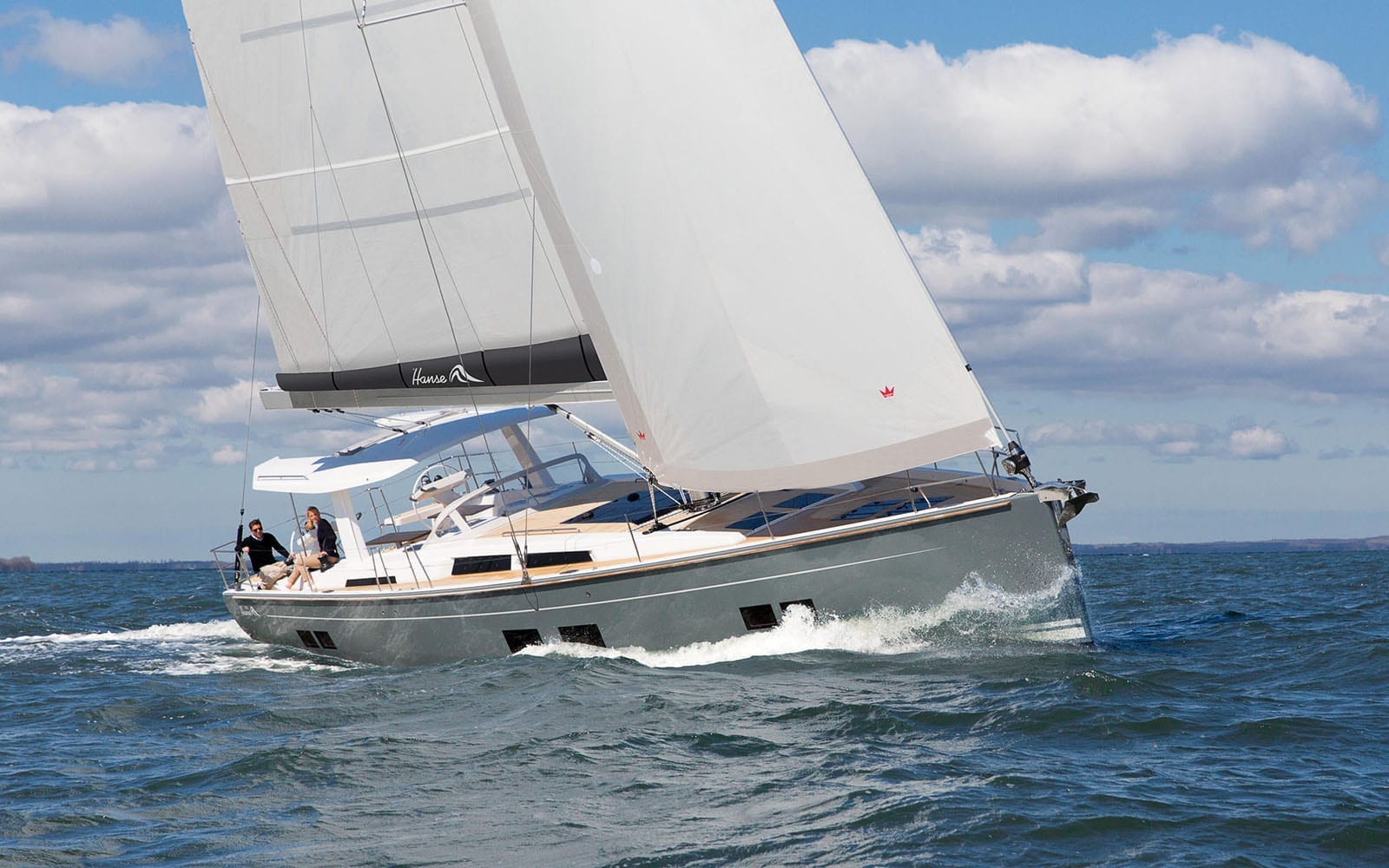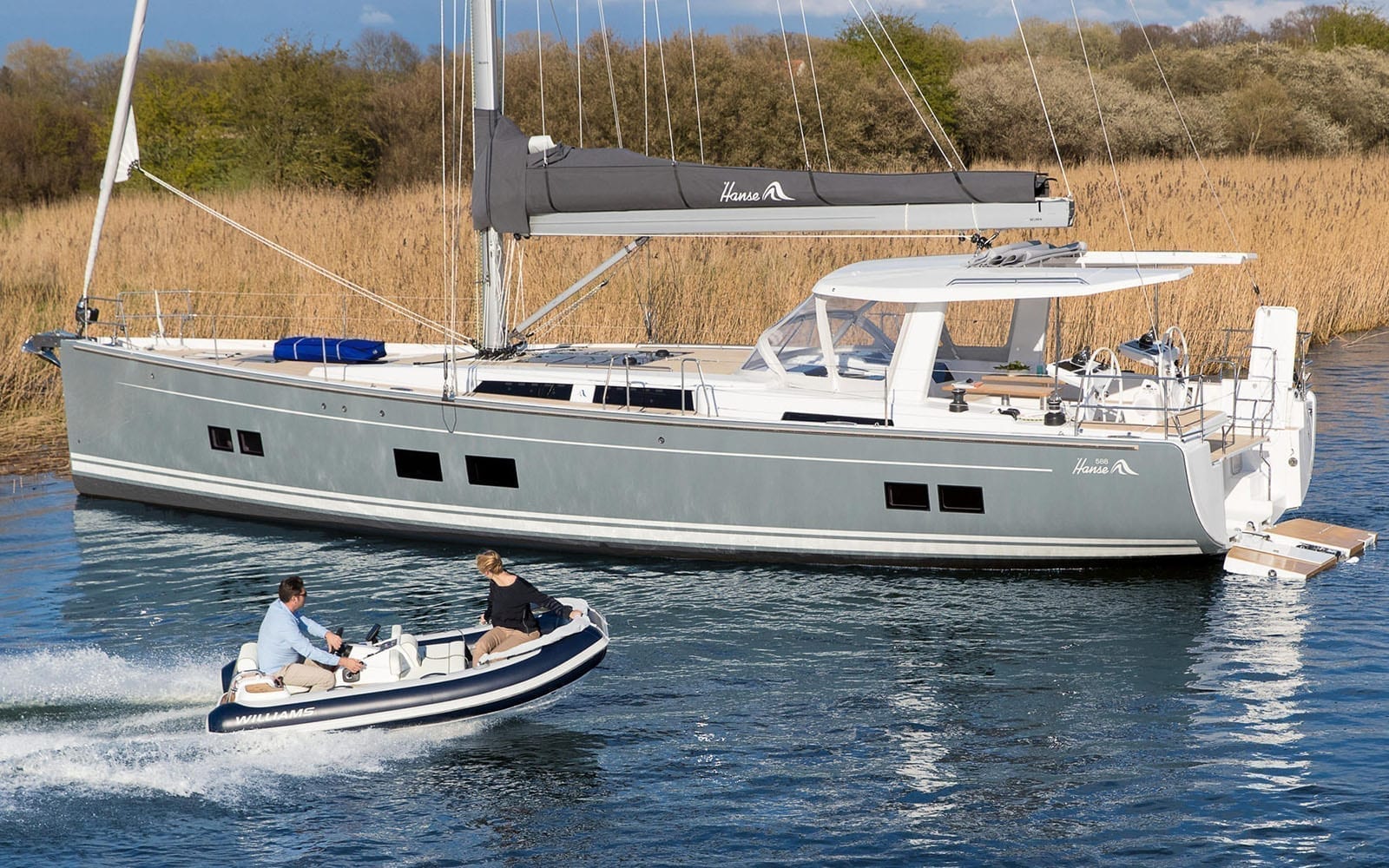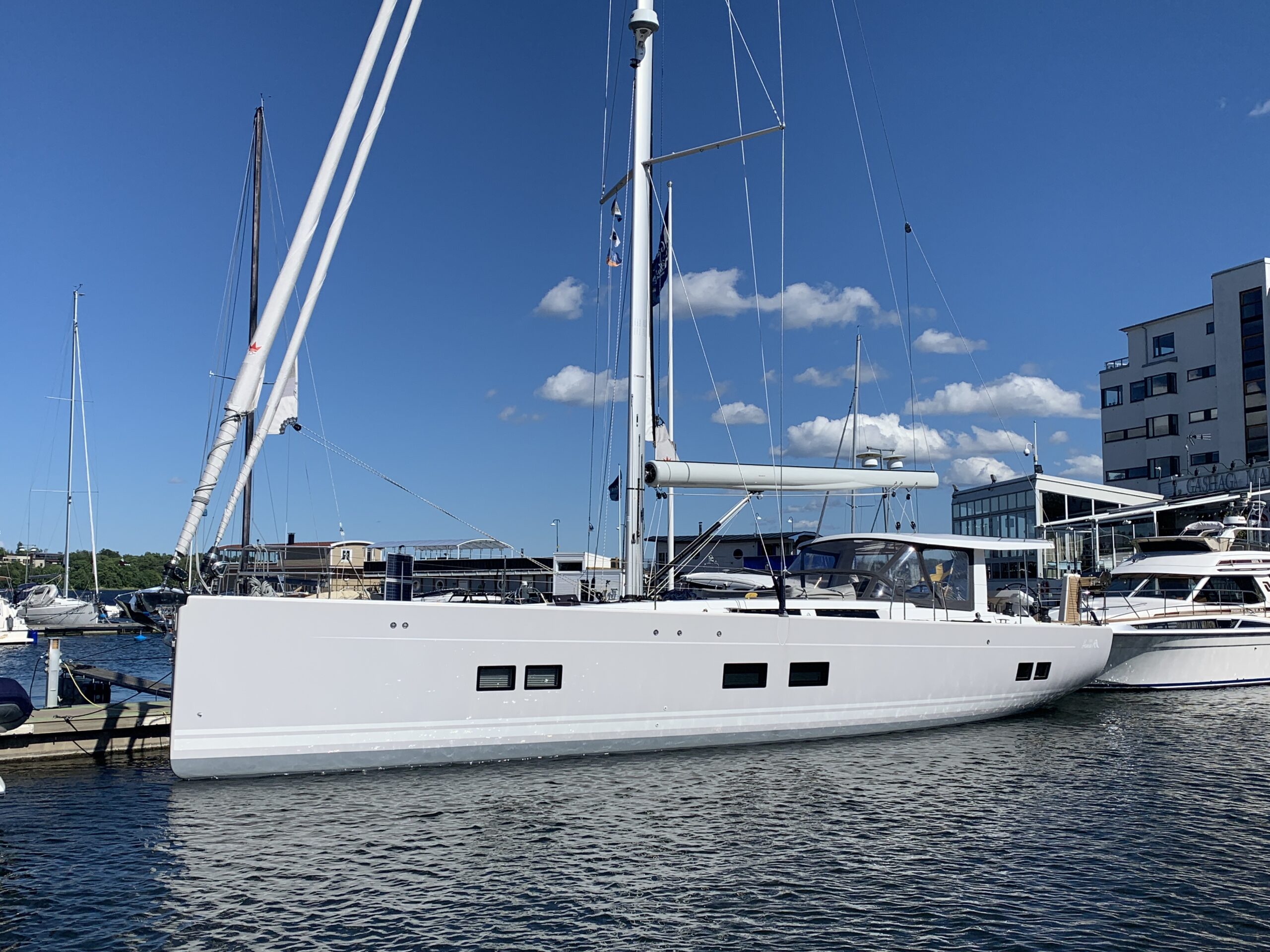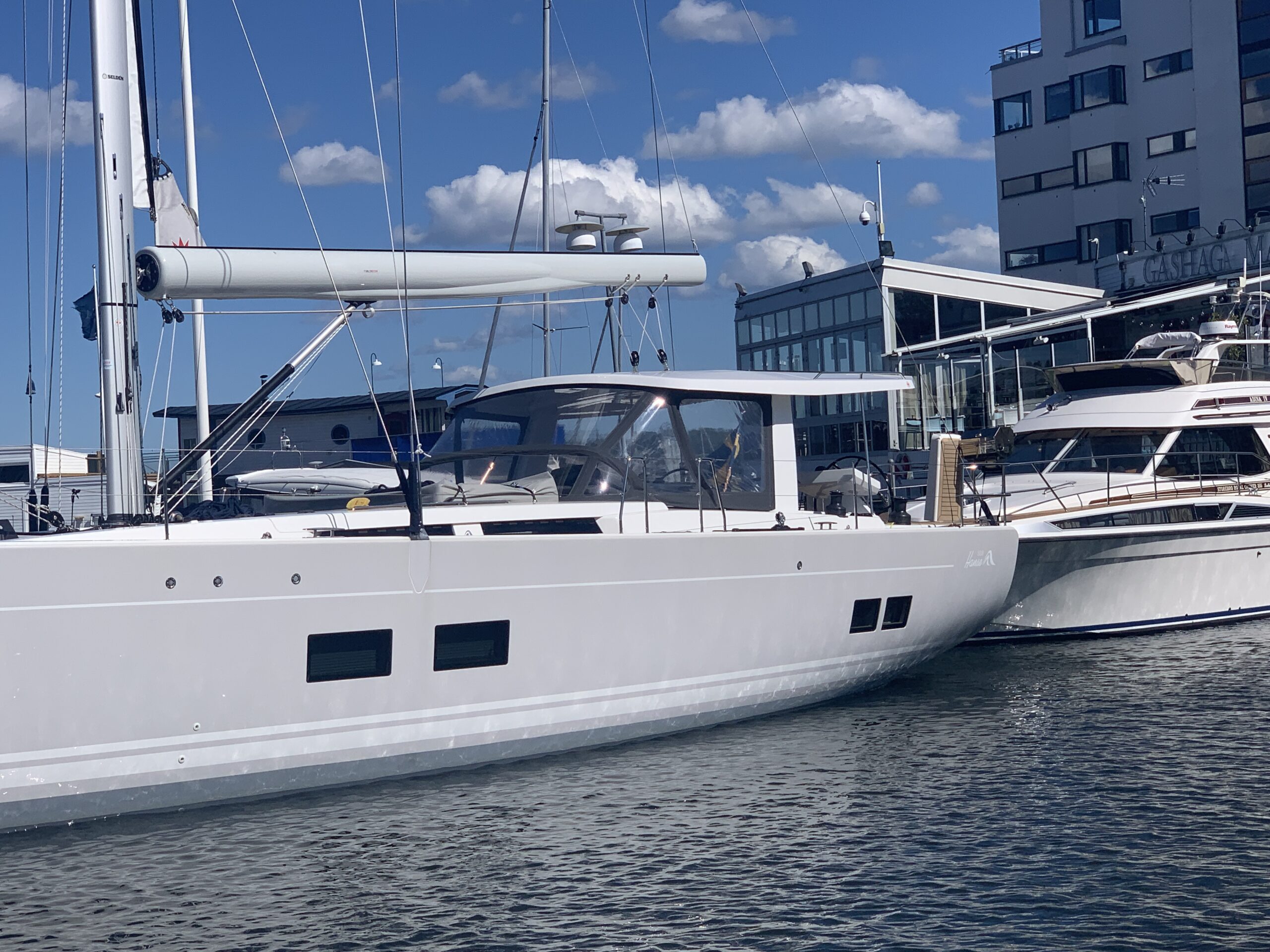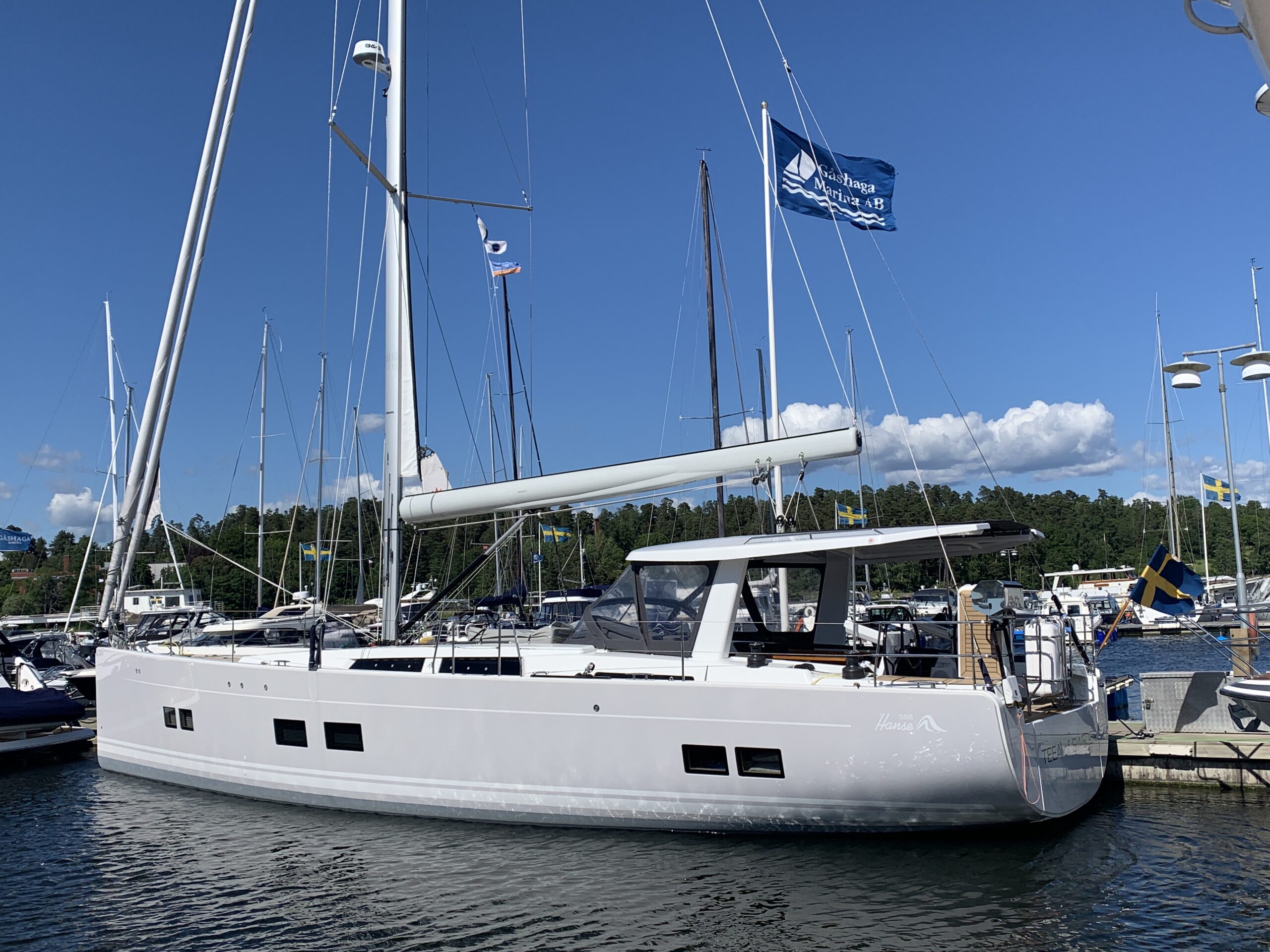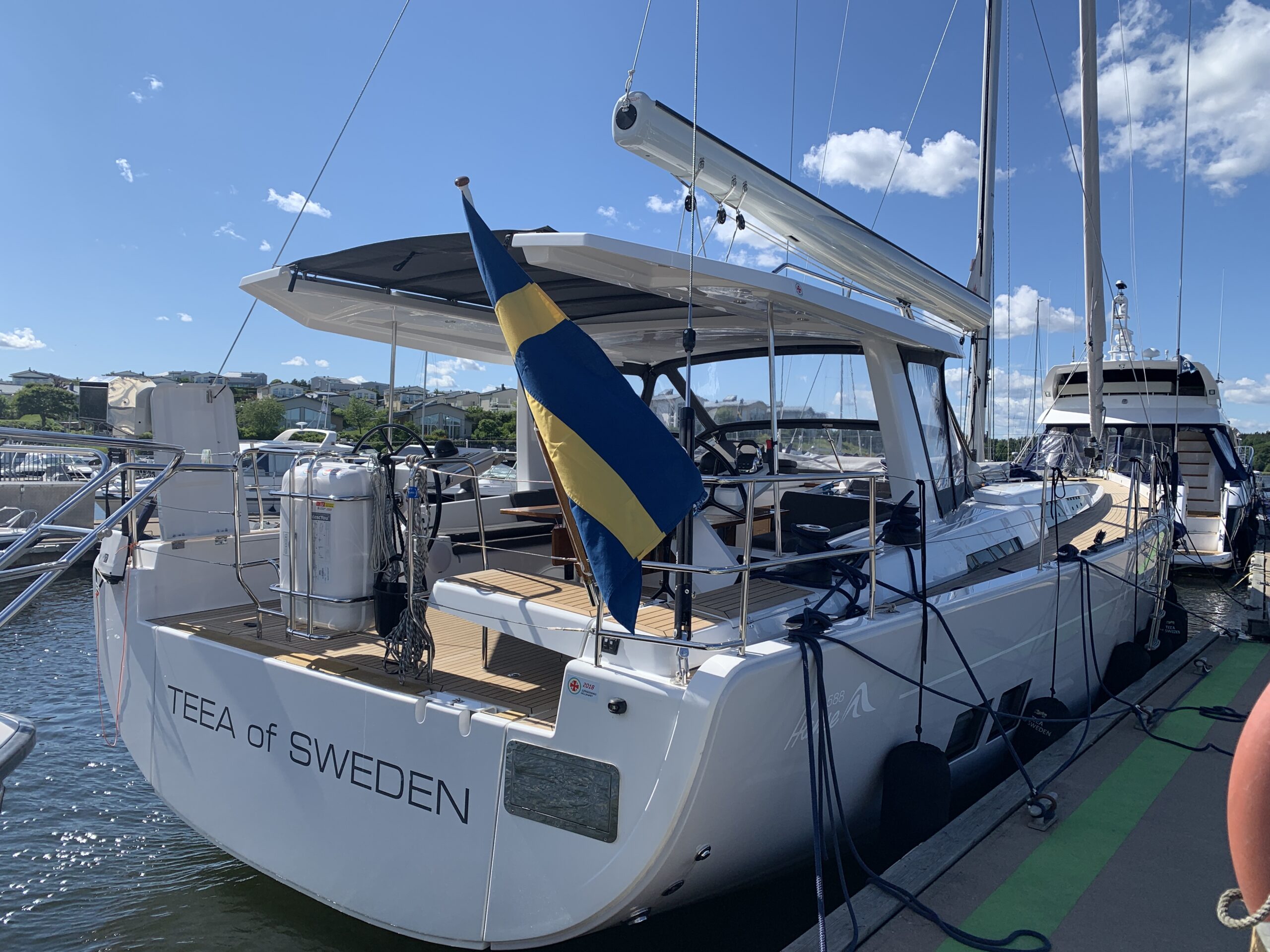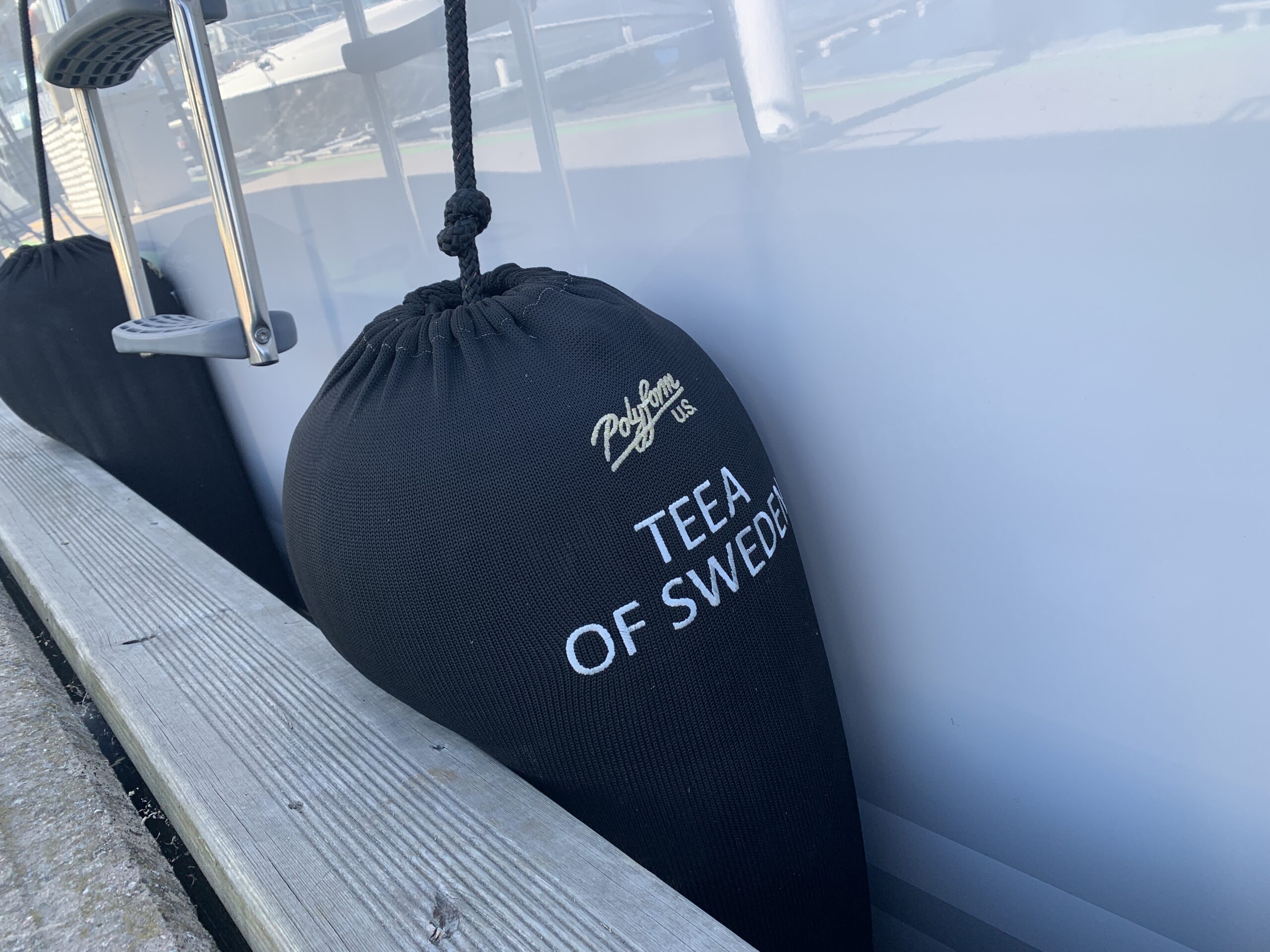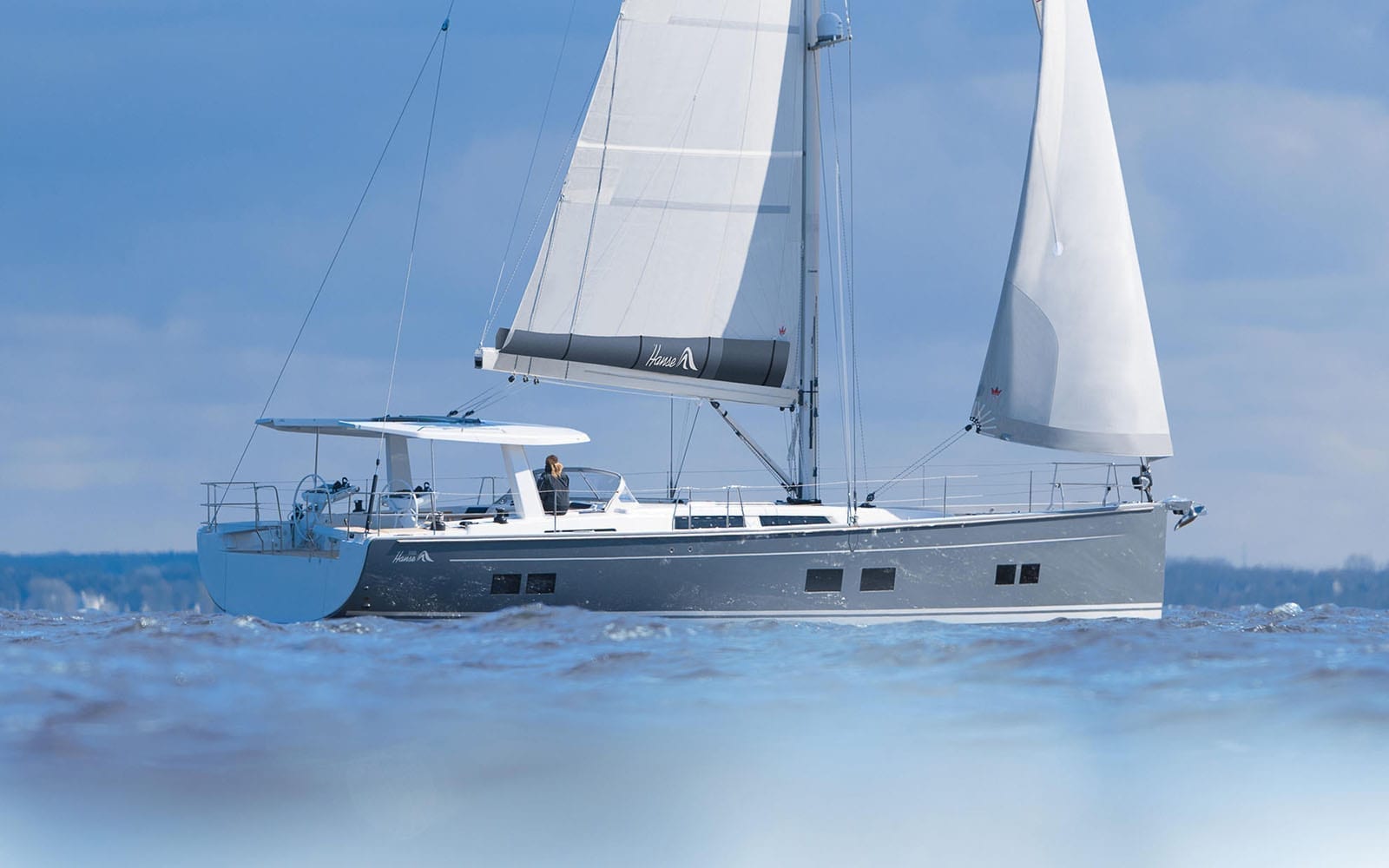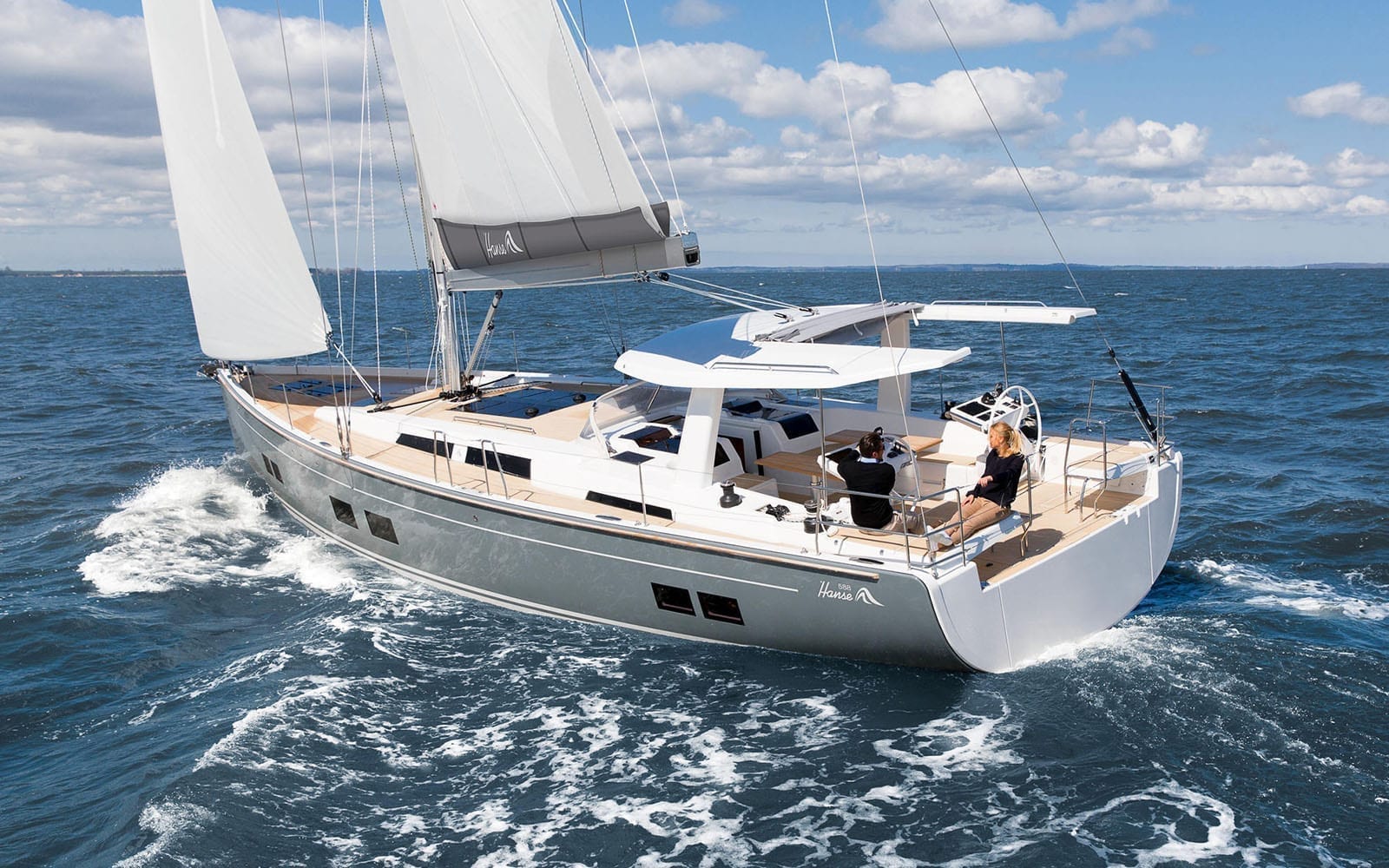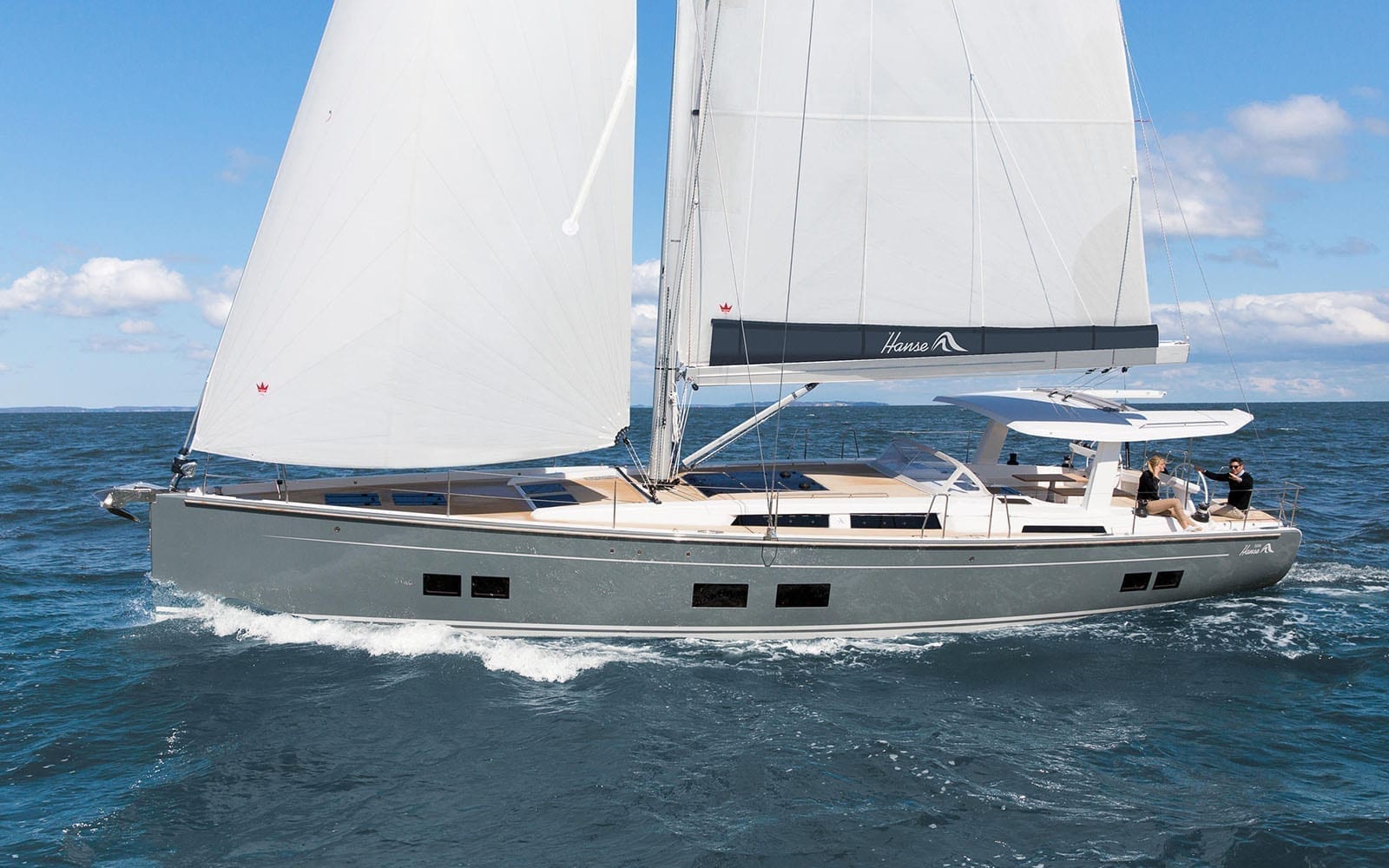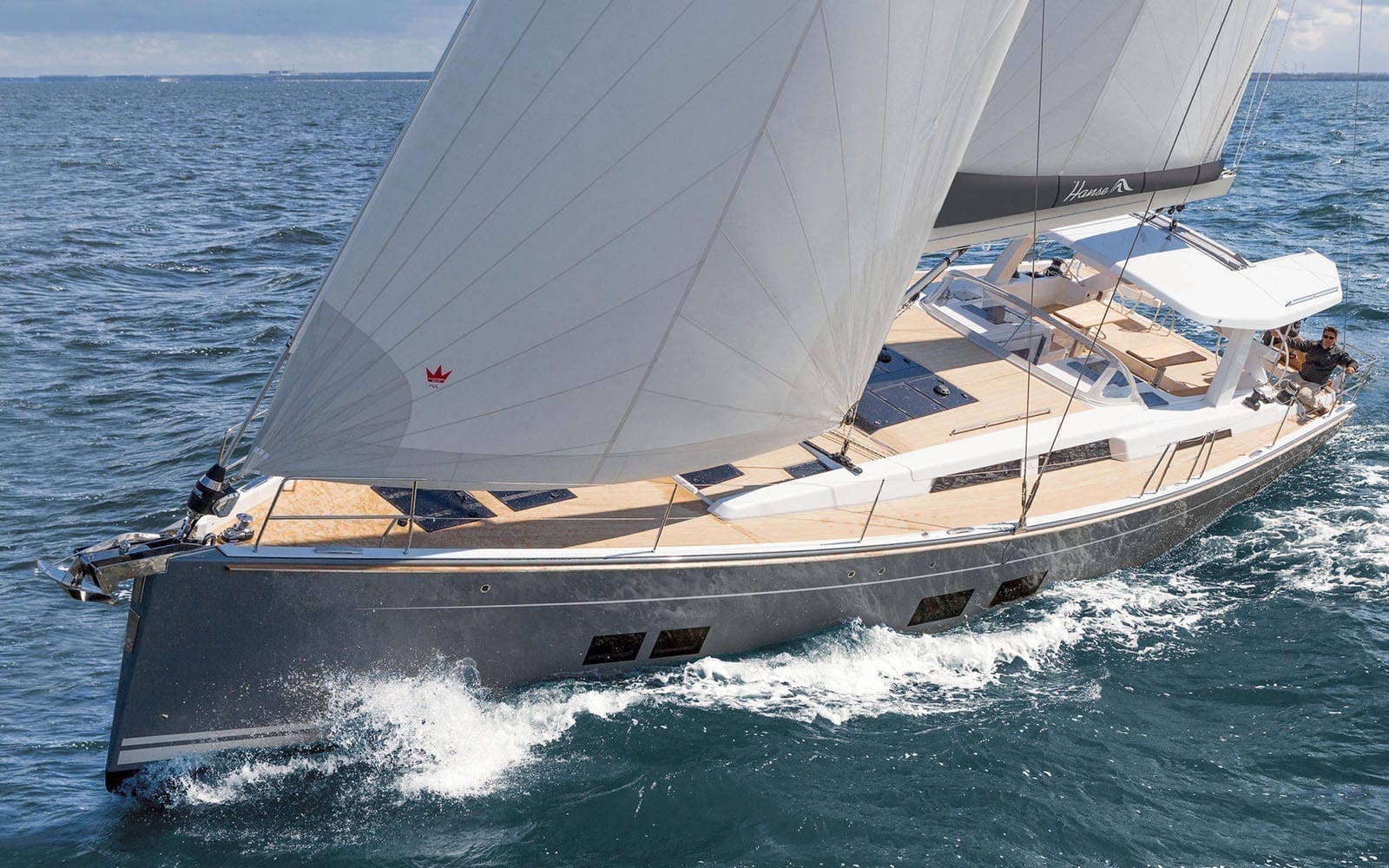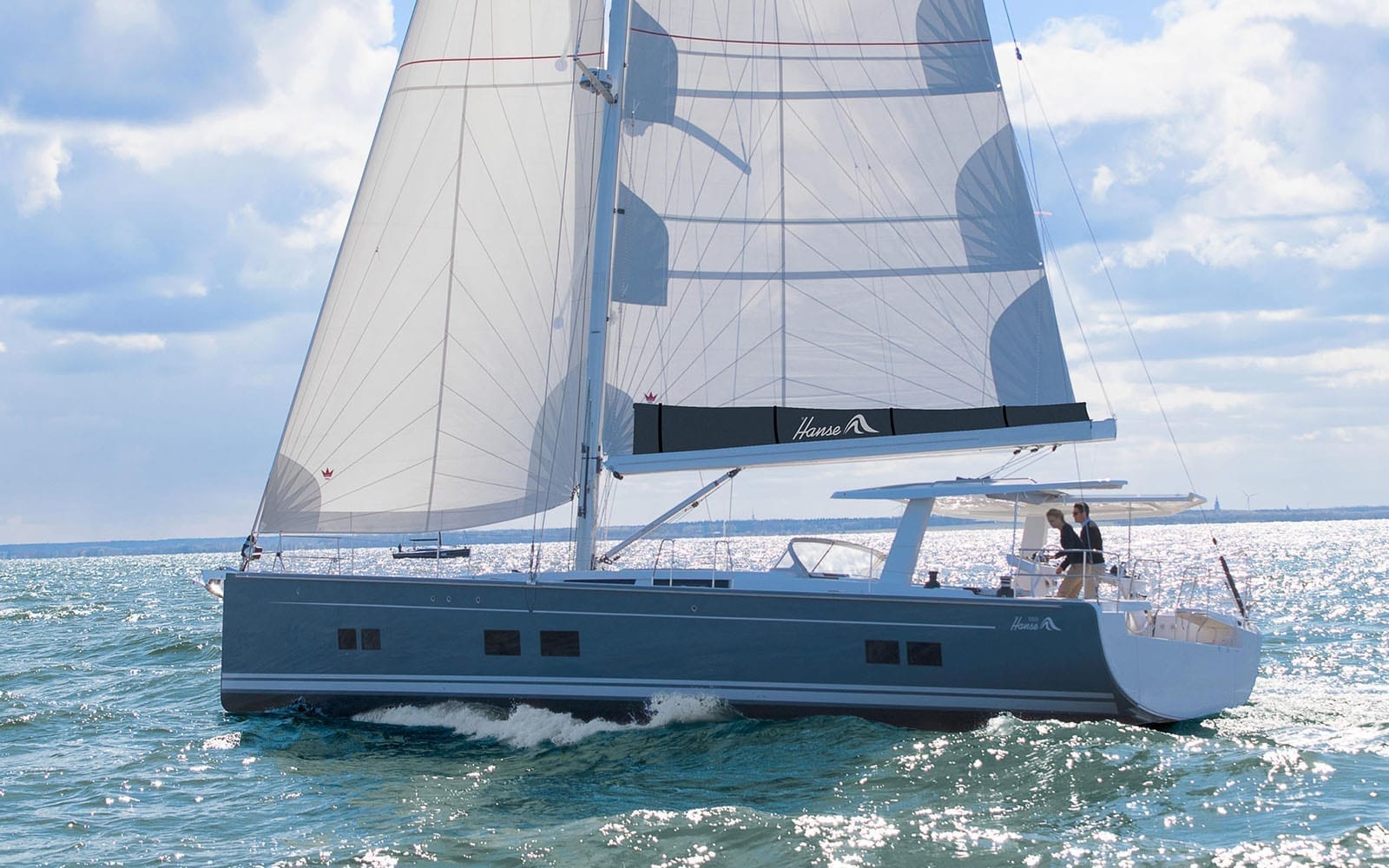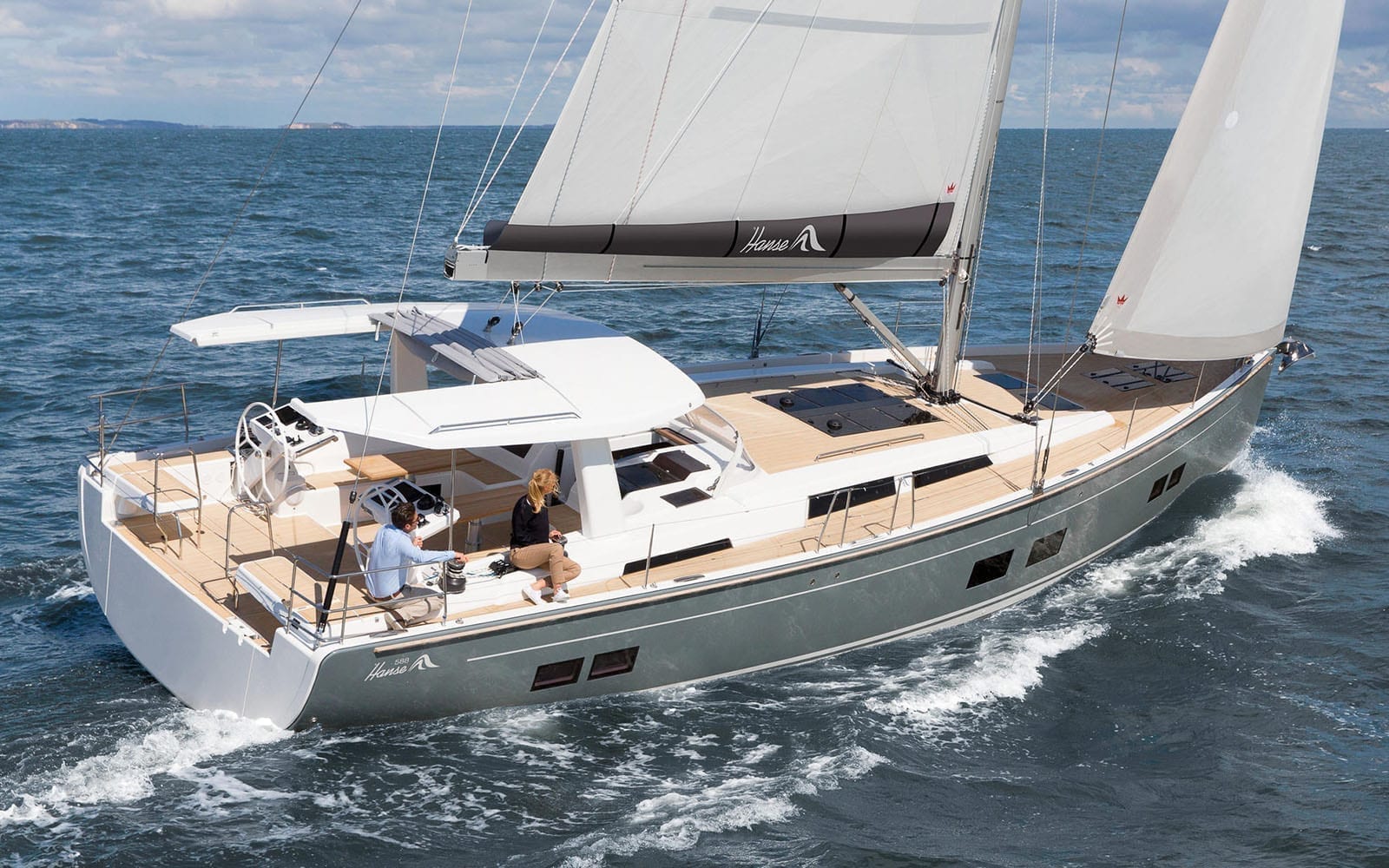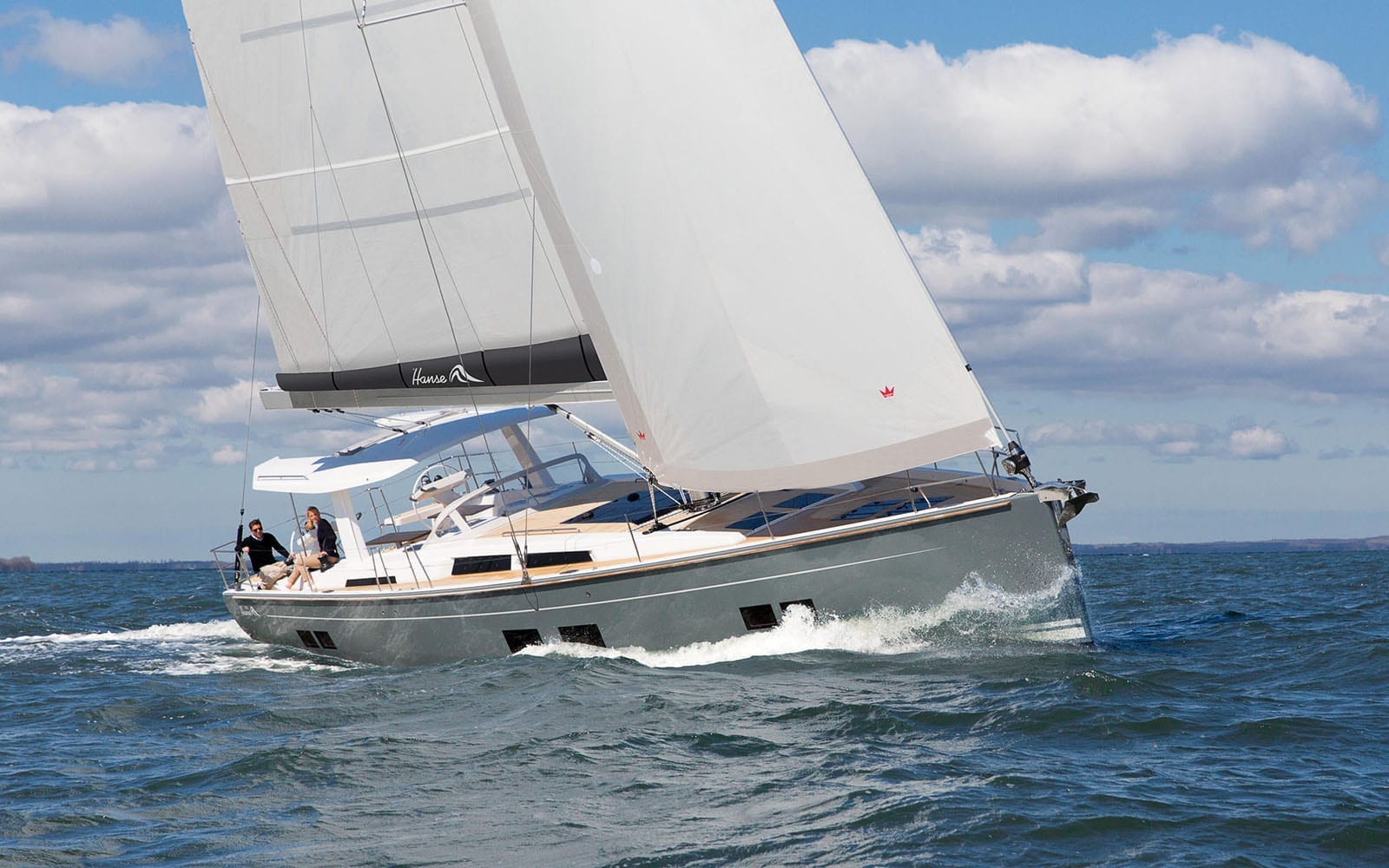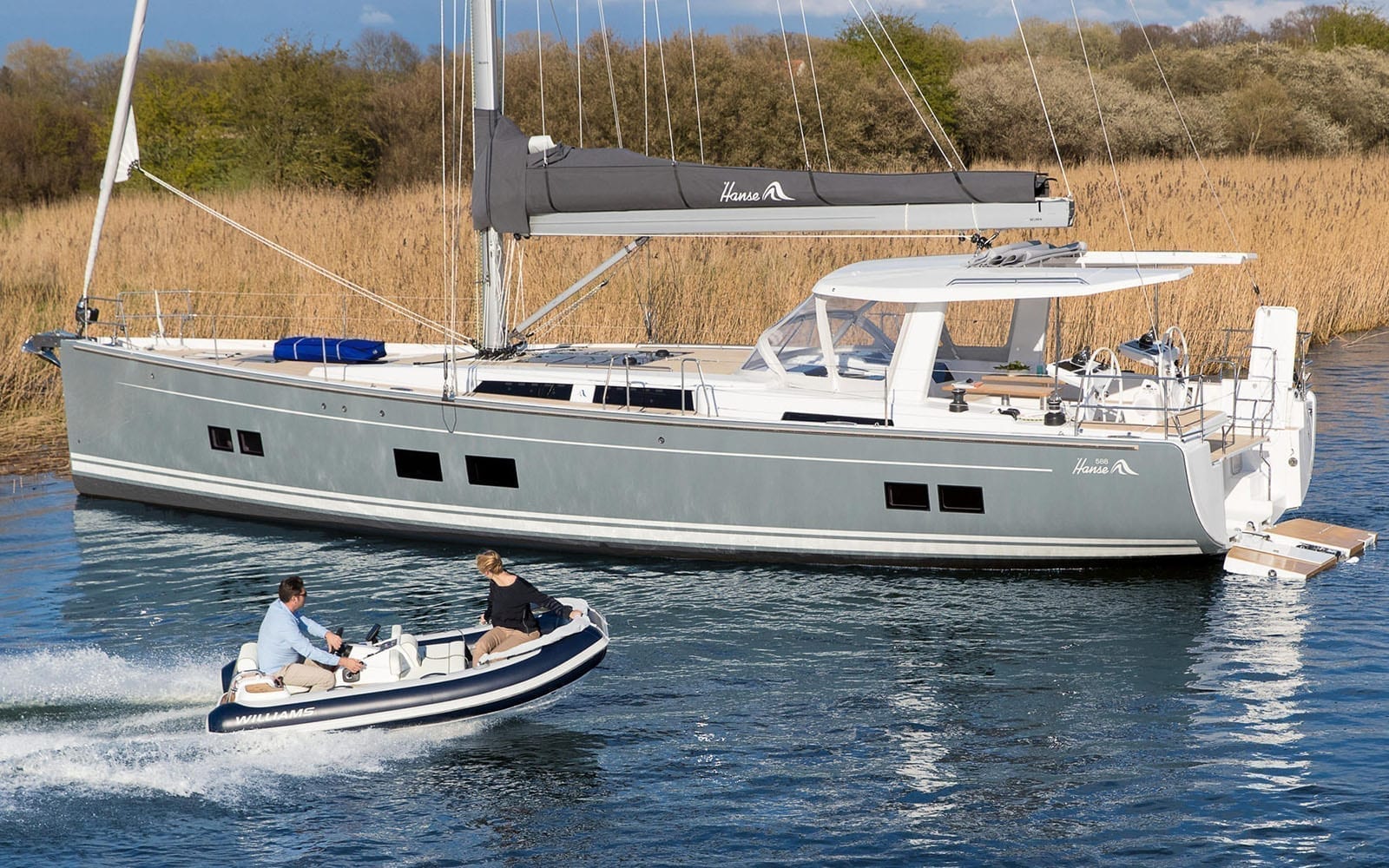 9 250 000 SEK. Moms är betald.
Denna Hanse 588 kostade i standardutförande 2017:  5 985 000 SEK
Den är extrautrustad med följande utrustning:
GRP Hull Grått med grå vattenlinje i Gelcoat
Comfort package inkl bl a SLS LED ljussystem i Salong
Mörkläggning med blindsets och Oceanair för skylights i comfort pack
Cruising package
B&G Navigation Pack plus + upgrade B&G H5000 instrument
Entertainment package in sollon + owners cabin
Tv package in saloon
Seldén mast, extrautrustad med elektrisk Furlerboom med hydraulisk rodkick
2 x Lewmar 65 EST EVO elektriska fallwinchar
2 x Lewmar 55 EST Evo elektrska andrahandswinschar 
1st electric Furl 
2nd forestay electric furl
Dynema halyards
Genoa tracks
Bowhtruster och sternthruster märke Sidepower med docking
Livflotte Viking 8 persmonterat i aktre pushpit
2 st El toaletter med sötvattenspolning
Flexiteak on sidedeck and coachroof
Electric jib furler
2nd electric foresail furler
GRP- Composite hardtop white
Engine upgrade 146 Hp 4 blade folding
Generator 6,4 kW 8 kVA
Hot water ring heating with matrix blowers in each cabin
Williams minijet 240
Easy tender system
Luftkompressor i aktergarage
Badplattform hydraulisk
Gangway electric /hydraulic inc remote control
Furniture French oak, flooring noco nero, upholstry Florence
Delux madrass
Saloon table electric lower able f double berth and cushions
Cockpit tables electric with sunbed cushions
Sunbed cushions foredeck
Shallow keel
Crewcabin
Utility room with washer
Sprayhood for GRP hardtop
Spridarljus 6 st LED
Helmsmans seat foldable
1 x Kyl och 1 x frys
Micro
Rostfri stege fällbar
Summa extrautrusning H588 2017 6 400 000
Totalt färdigutrustad H588 enligt dess specifikation kostade 2017: 12 400 000 SEK
SNABBFAKTA
Hemmahamn
...
Svinninge Marina
Självslende fock
...
64.00 m2
Försegel 2
...
Genua 104 m2
Total segelyta
...
157.00 m2
Design
...
Judel/vrolijk & co
Motorfabrikat
...
Volvo Penta
Bra egenskaper enligt värderingsman
...
Bra 5(1-5)
Servicehistorik
...
Bra 5(1-5)
Skick (tekniskt)
...
Bra 5(1-5)
GARANTI OCH ANSVAR
Försäljningsobjektet förmedlas för annans räkning ärendenr 2021-095 av oss i befintligt skick och priset är med hänsyn till sin ålder. Uppgifter i text och beskrivningar garanteras ej i alla delar utan vi reserverar oss för ev avvikelser. Utrustning ombord i objektet är det som gäller. Köparen får själv besiktiga och godkänna objektet före tillträde och leverans.