Fair discount for new boat
If you want a new sailboat or speedboat by summer 2019, you still have an opportunity.
Those of you who want a brand new Hanse this summer will also get a good discount.
Now it is pre-season 2019 and BohusYachts is in place at Europe's largest Das Boot boat fair with Hanse, Moody, Previlege and Sealine. During the exhibition period Hanse offers fair discounts that apply until February 15, 2019.
Hanse offers slightly different packages for the models and among other things: Free wood choices on interior sand, floors and fabrics, free upgrade of sails to Fast Cruising Laminate from Elvströms, xtra winsch pair, genacker package or crossover package by Elvström.
Hanse 315 – save up to £106,400*
Hanse 348 – save up to 130 800 kr *
Hanse 388 – save up to 162 100 kr *
Hanse 418 – save up to £192,200*
Hanse 458 – save up to 326 100 kr *
Hanse 508 – save up to 359 100 kr *
Hanse 548 – save up to £505,300*
Hanse 588 – save up to £556,600*
* applies to orders and 30 deposit by 15 February 2019. We reserve ourselves for currency fluctuations, estimated exchange rate 1€ = 10.26kr and VAT included. The discounts apply on selected packages and optional as above.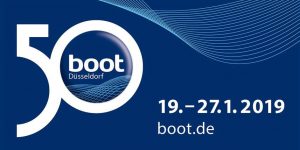 Das Boot boat fair in Düsseldorf
This year's most important boat show is just around the corner and HanseYachts AG presents itself again with a diversified brand portfolio. Sailboat brands Hanse, Dehler, Privilège and Moody as well as speedboat brands FJORD and Sealine are represented with a total of 18 boats.
News is Hanse 458 and Hanse 508 as well as Fjord 52 and a world premiere of Sealine C390.
New information available about Moody DC 41
Find us at the fair
We want to give you an overview of all models and are on the start pack Düsseldorf 2019:
Brands – Models – Locations
Sealine
Models: Sealine C330 / S330v / C430 / C390 Hall 5, stand 5C22
Fjord
Models: FJORD 44 Open / 52 Open Hall 6, stand 6A22
FJORD 44 Coupé
Outdoor area between hall 5 and 9
Hanse
Models: Hanse 315 / 388 / 458 / 508 / 548 / 675 Hall 16, stand 16B38
Moody
Models: Moody DS54 Hall 16, stand 16A42
Privilège
Hall 15, stand 15A43
---