Sailboats
A sailboat is a boat that is mainly powered by a sail, although an auxiliary engine can now also occur. The sailboat is propelled by the sails catching the wind. There are several types of sailboats. The most common are keelboat, dinghy, catamaran and trimaran.
Sailing is the common name in various ways to propel a vessel or travel from one point to another through the pressure of the wind. Sailing at sea is done by hoisting a sail in a mast on a sailing board, a boat or a ship and with the aerodynamics laws, the force of the wind can propel sailboats forward.
Wind in the sails for sailboats
You want to go out on the lake this summer, and of course you want to sail. It's just a problem, the summer cottage or that trip you made with the family, consumes too much money.
If you want to leave the 80's sailboats and invest in sailboats that are more modern, it starts to cost a little more money. And you will find that a modern 33-35-foot sailboat is much more spacious than a sailboat of the same size from the 80's, and often sails faster.
An ordinary boat in Swedish waters is the German Hanse. The 34-footer from the 2000s can be bought used for SEK 750,000 to SEK 850,000. If you want more modern and new, a Hanse 348 from 2017 costs SEK 1,200,000 – SEK 1,600,000.
If you are many who are going to sail, the version with double aft cabins is recommended, which gives 6 berths.
An advantage for those who are not used to sailing is the self-striking jib. With it, it is a child's play to cross between the islands.

How do you want to use the sailboat and what is important to you? Start by finding out your needs around the boat purchase – which model you are interested in and how you want to use the sailboat. What needs do you have and how do you want to use the boat, do you want it for private use for summer pleasure, cruising, or racing. Compare different models of sailboats and think about how often you will want to use the sailboat and how it feels with the boat or is it mostly a status gadget. Make a list of requirements and a budget for all the costs that the boat purchase will entail.
Buy a sailboat? Sure, it can be nice to sail ahead – but requires that you can sail. How is it with your family, they have patience for longer sailings that many younger people may find boring, especially a day of silence.
Have you examined the sailboat?
Do a proper inspection of the boat and feel free to get help from an inspector if you do not know what you need to check. Check the status of the boat and if there are any problems. Check what the boat looks like under the floors.
Test all functions and test drive the engine that it starts ok and functions with rig and in cockpit such as immobilizer, throttle control and tachometer work. Other functions that can be checked are voltmeters, temp meters and plotters. Also check how many engine hours the engine has.
If you buy from a serious broker of sailboats, there is probably a delivery protocol with boat data, copy of final invoice 1st owner with VAT, keys, CE documentation, service history, unclear overview of condition etc.
Get an overall impression and examine the whole boat with hull, deck, floor, cushions, superstructure, canopy, windows, buttons, engine, propeller and interior. Look carefully for damage if there is moisture and mold damage or something that is missing. If there are any hidden problems negotiate and make sure you get a lower price.
A very important thing is to make sure that the boat is CE marked otherwise you will have problems with your boat insurance and when you want to sell the boat.
Who owns the boat?
Make sure the seller really owns the sailboat: you can ask for receipts, service history, insurance and make sure you have the identity of the person selling the boat. You can check that the boat is not stolen on the theft tip . Also make sure that there are no loans on the boat and hull and engine number.
Never pay with cash as there is a risk of assault. Always pay at the bank by bank transfer and make sure there are no debts around the boat.
Are you prepared for the boat purchase?
Make sure that you have arranged storage, ie jetty, mooring and winter storage arranged. On the west coast, contact Portside marina in Stockholm, contact Svininge marina , for example
For a safe boat deal, contact BohusYachts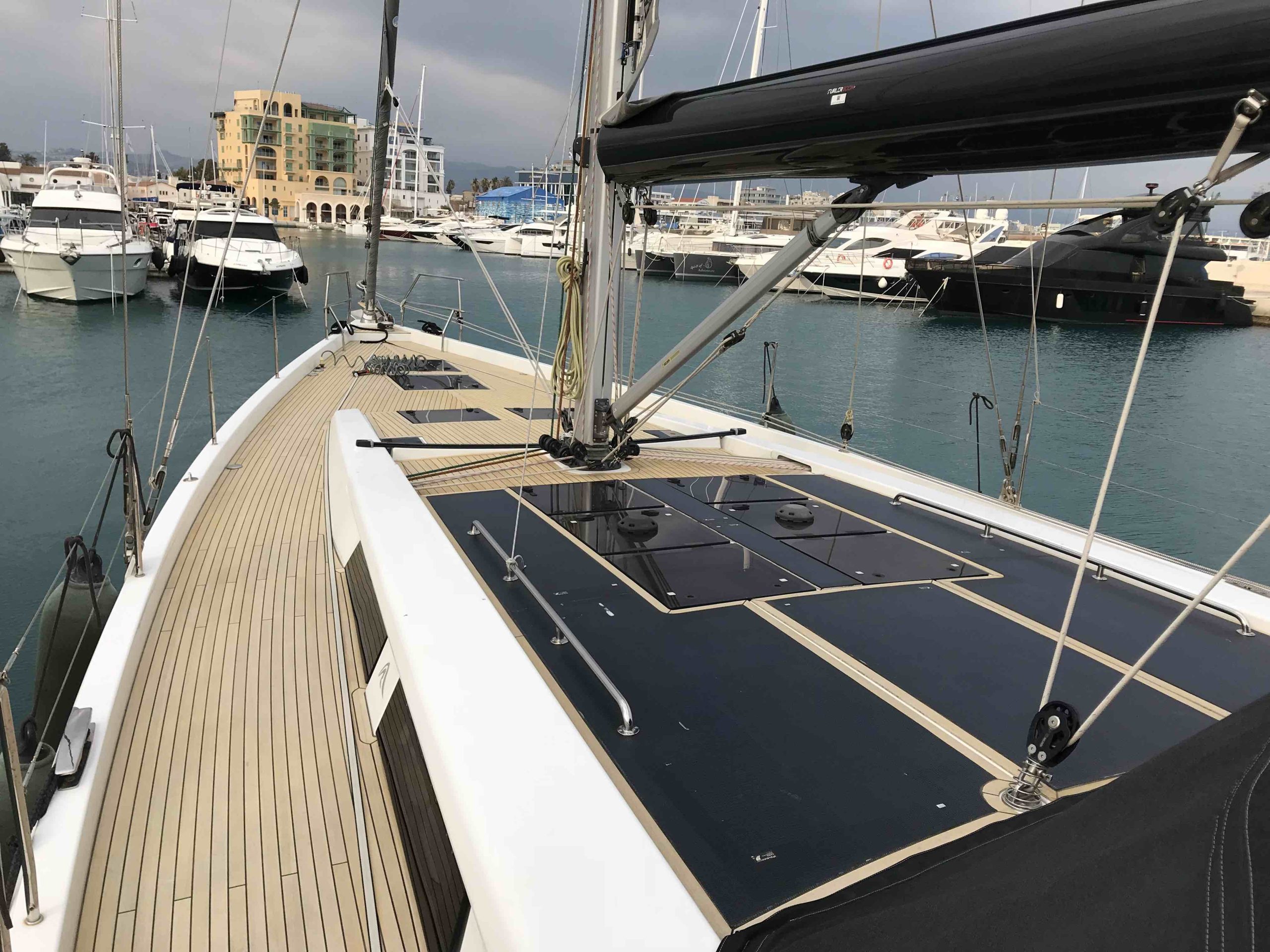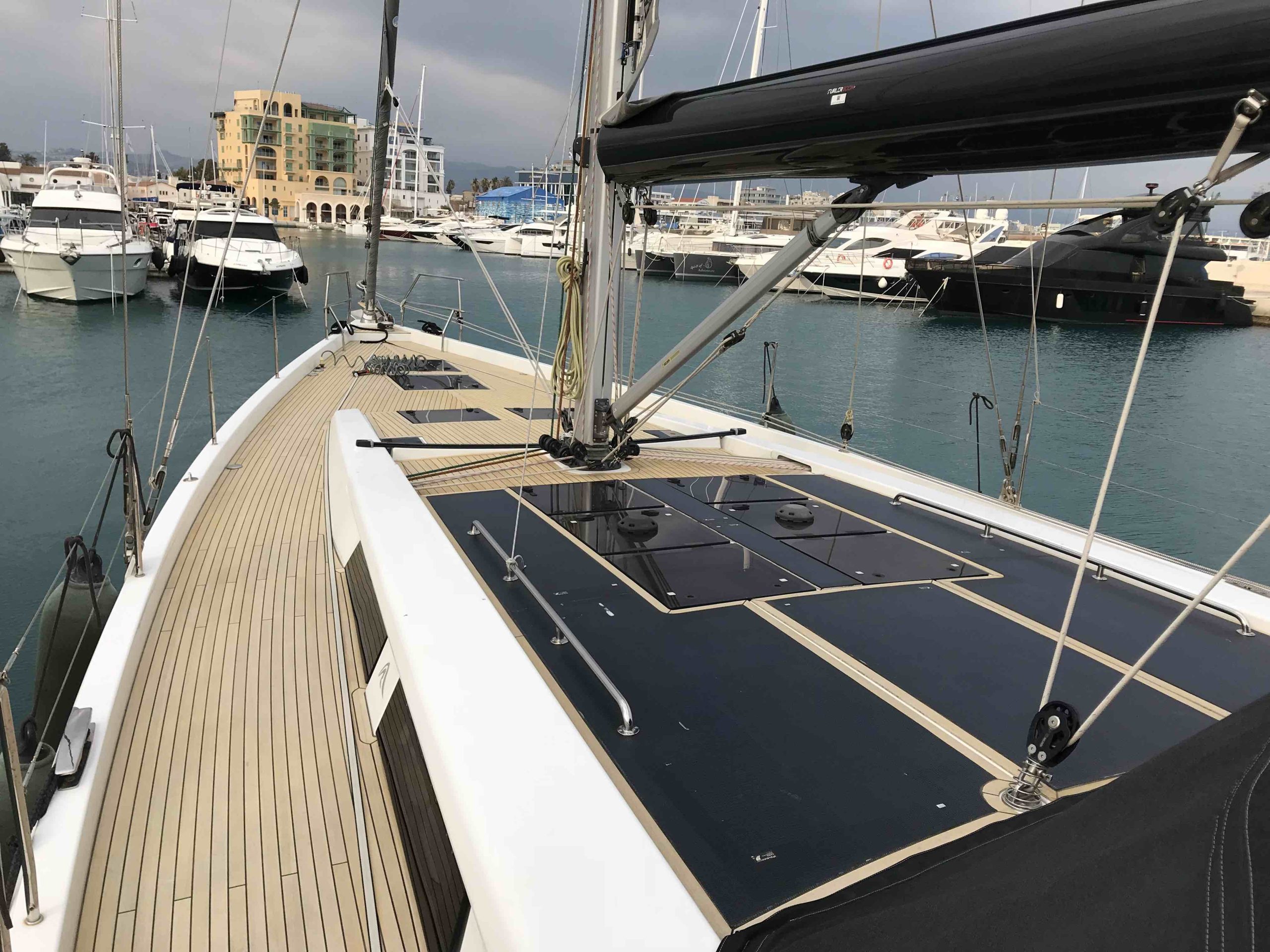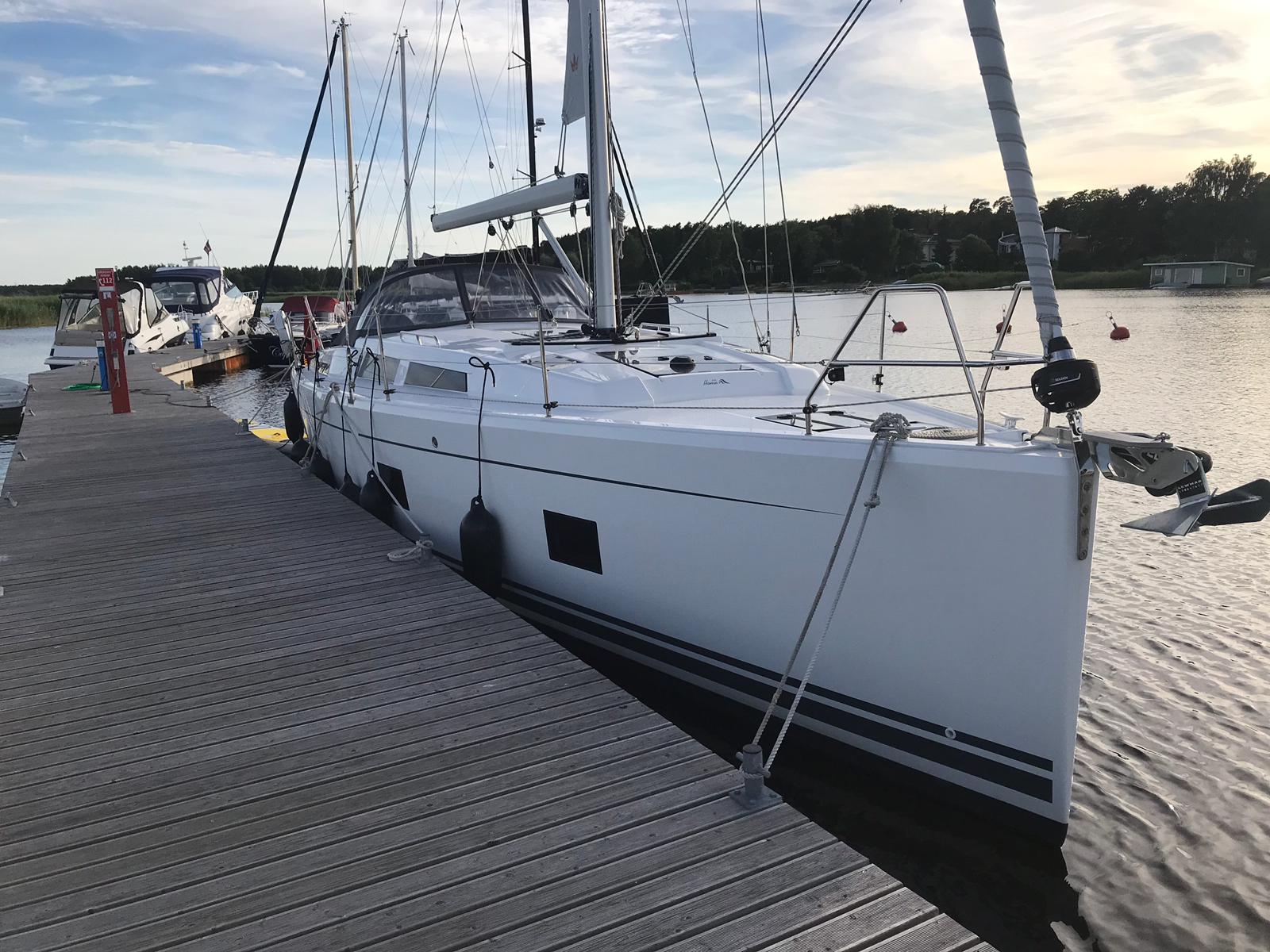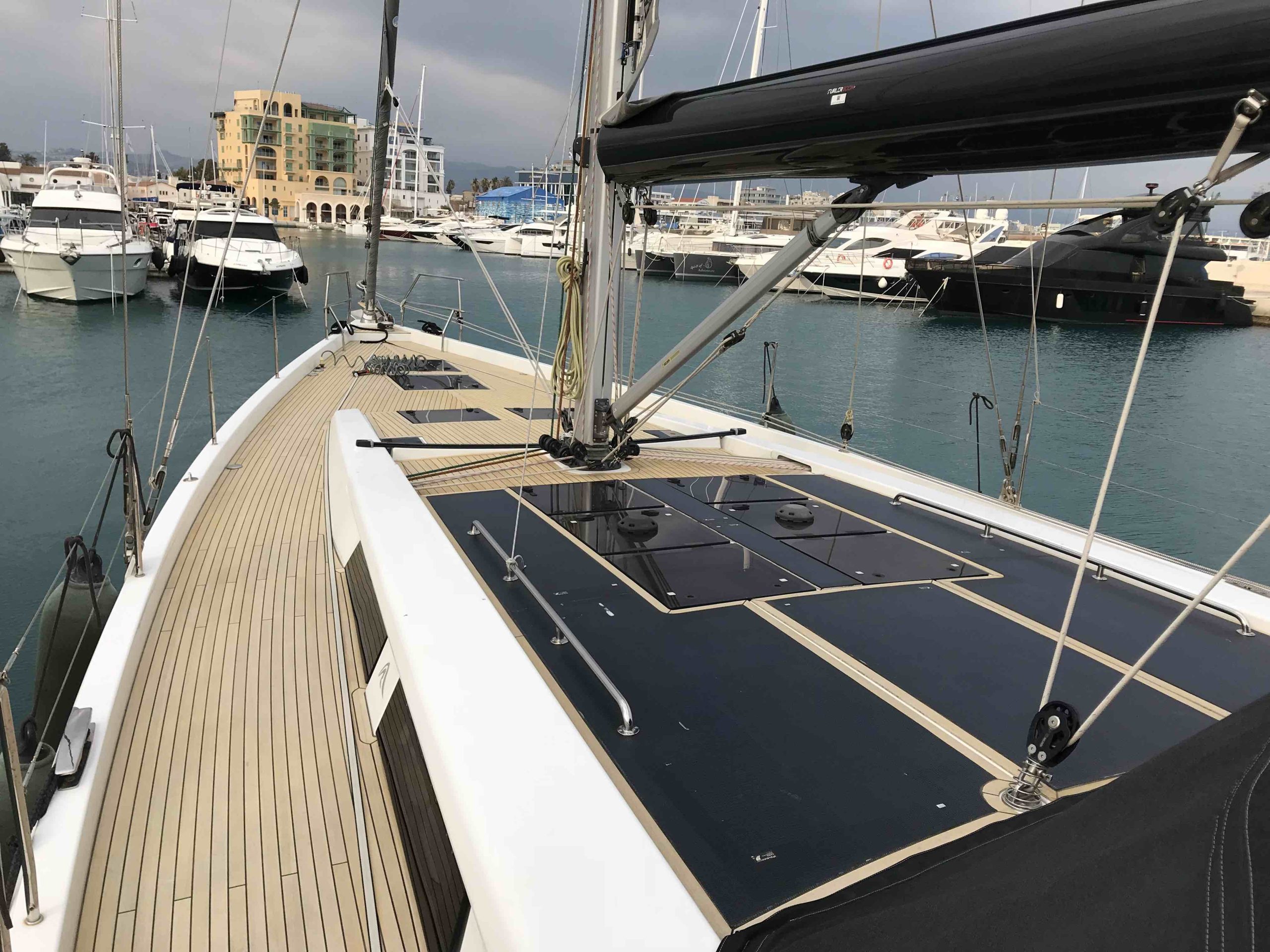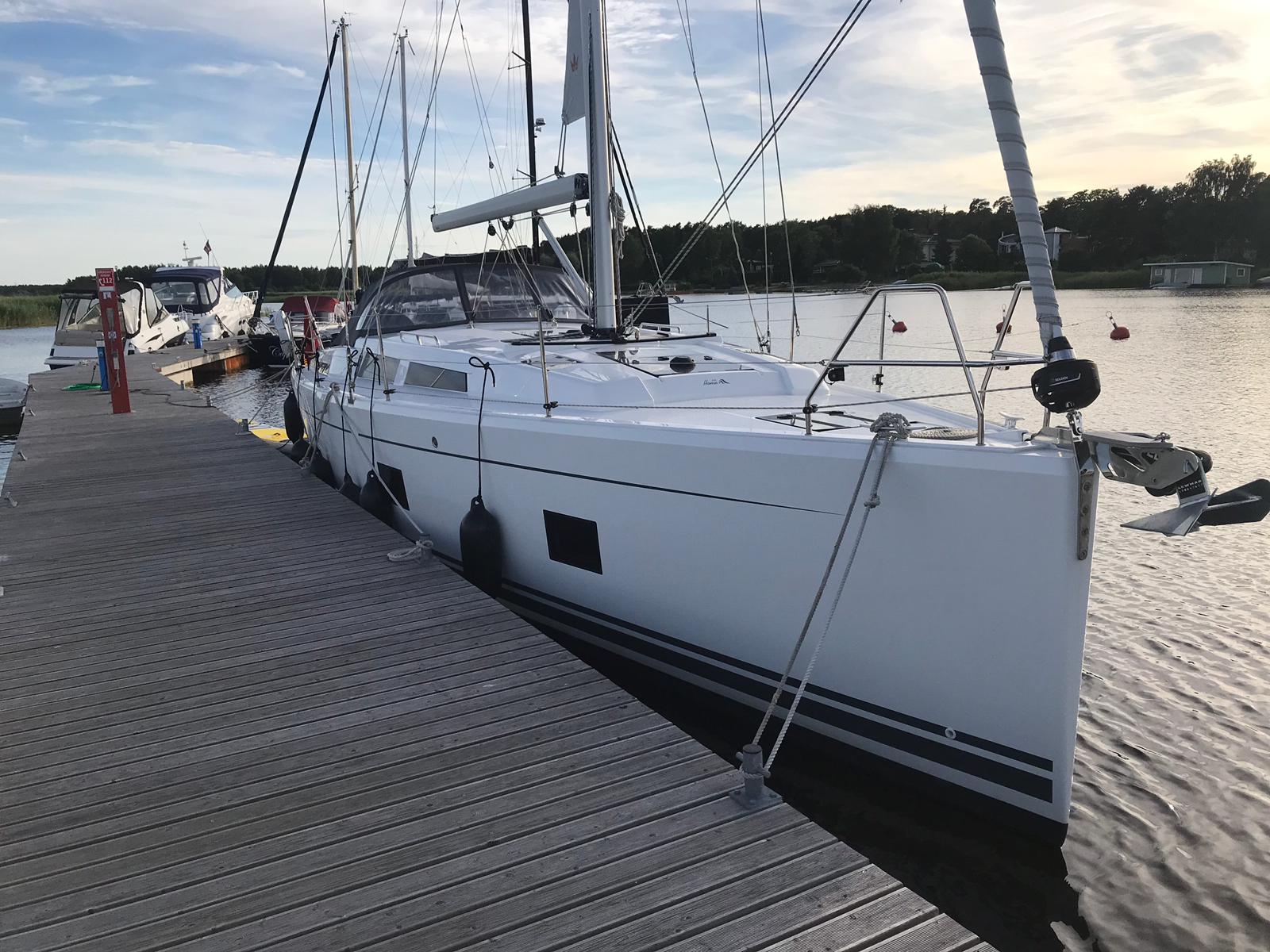 Which sailboat suits me best?
Start by finding out your needs regarding the boat purchase – which model you are interested in and how you want to use the boat. What needs do you have and how do you want to use the boat, do you want it for private use for summer pleasure, cruising, racing or to relax and get away on weekends.
Buying a sailboat is exciting and fun but can also be a little nervous. We have experience and knowledge of what is required to give you the best advice for your boat purchase. We have offices on both the west and east coasts to be able to meet you in a nice and professional way when you buy a sailboat.
You are welcome to our archipelagos for a physical meeting, but we can handle many questions via email and telephone if it is easier.
Contact the nearest seller at Bohusyachts here
Arrange your boat for a new sailboat or if you want to change to a better boat
With long experience and with well over 1,000 delivered Hanse sailboats and motorboats from Hanse Yachts, we are also good at mediating boats that have already had an owner.
Our experience and knowledge provide security for both sellers and buyers. We invest the same time and energy for a second-hand customer as a new boat customer. This means, for example, a visual overview and review of the boat's functions with the buyers. Our focus is on boat models from Hanse yachts, but we mediate boats of other brands, especially for those who are going to buy a new Hanse Moody Fjord or RYCK!
https://www.bohusyachts.se/formedla-din-bat-med-bohusyachts-2