New boats with BohusYachts
When it comes to buying new boats, BohusYachts is a boat dealer offering high quality and reliable sailboats and powerboats for sale. They work as a dealer for boats that are both stylish and functional and that can provide an outstanding boating experience.
The Hanse Yachts sailboats of the Hanse and Moody brands have a modern design and are equipped with the latest technology to ensure smooth and comfortable sailing. They are also designed to the highest safety standards to ensure safe sailing for all on board.
BohusYachts sells motorboats like the RYCK 280 and they are also equipped with the latest technology and are designed to give the highest performance on the water. They are fast, agile and easy to manoeuvre, making them an excellent choice for those who want to explore the water in a more dynamic way.
So if you are looking for new boats, new sailboats or powerboats, you should consider BohusYachts with Hanse, Moody ,Fjord and Ryck. With their high quality boats, you can be sure that you are getting a product that is built to provide an unparalleled boating experience for your whole family.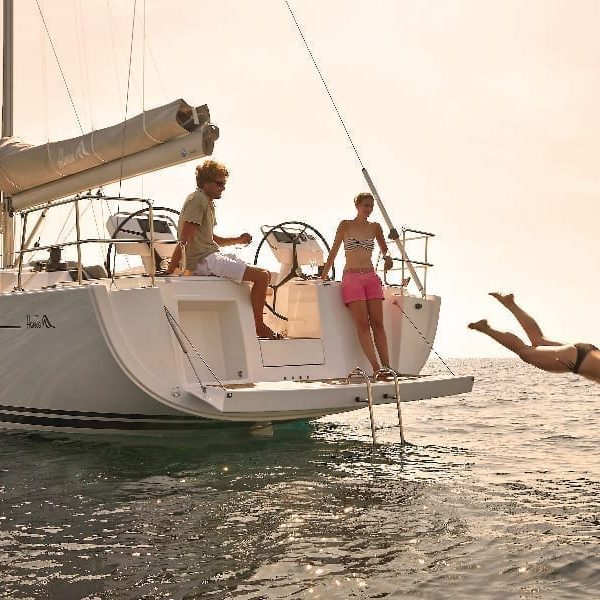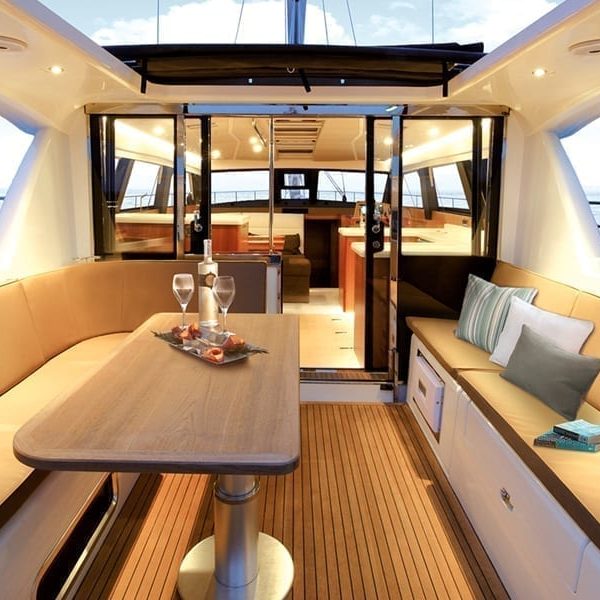 Buying/selling used boats
If you are looking for used boats for sale, you can also find a wide range of quality boats at BohusYachts. The second-hand boats are carefully selected and inspected to ensure that they are in good condition for their age.
With BohusYachts you can be sure that you are getting a used boat that is equipped with modern technology and safety features. In addition, they offer professional advice and service to help you find the perfect boat for your needs.
To make the purchase easier and safer, you can also sell your existing boat via BohusYacht's professional website. This gives you the opportunity to reach a wide audience and get a very good price for your boat.
So if you are looking for used boats for sale, BohusYachts is the perfect choice. With their range of boats and their professional service, you can be sure that you will find the perfect boat for your needs and safety requirements.

You can enjoy driving or sailing the boat on the sea, lakes or canals and enjoy all the different activities offered on board. Boats also offer a freedom that is very difficult to obtain with other means of transport.
We can help you if you are looking for a boat, selling your boat or need help with your boat, sailboat or motorboat.

We sell new Hanse sailing boats and Moody sailing boats. Since 2019, we have new motorboats from Fjord. Last new motorboat, Ryck 280 by Hanse Yachts.
We offer in Bohusyachts &Charter Sales/Full Service/Rental at our own Portside Marina and at our Sales/Full Service in Svinninge marina as well as Sales/Servicepoint in Malmö.

Buy used boats, sailboats and powerboats of several brands on our used boats page.
We will arrange your boat. we can sell the boat or several boats on commission.
You get a great price when you broker your boat through our professional website. It's a great solution for those who want to sell their boat in a smooth and safe way.
Incoming boats for sale
Sailing boat for sale, Hanse 371 2004
Brokerage of used boats for sale
Sailing boat for sale, Hanse 371 2004
Motorboat for family cruising, trailer bar
Well-equipped sailboat Hanse 388 2021